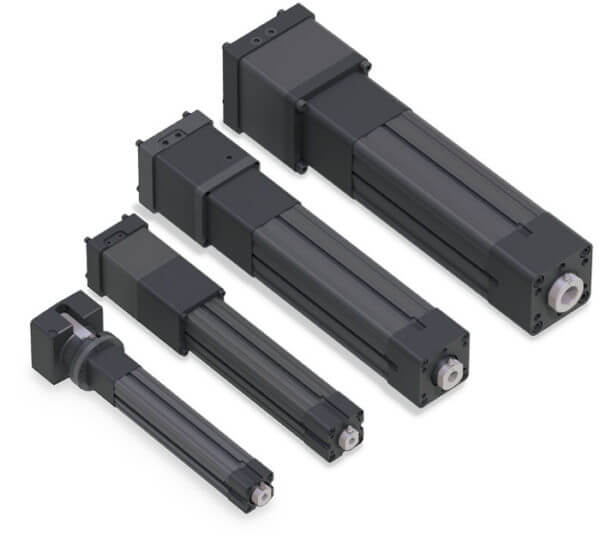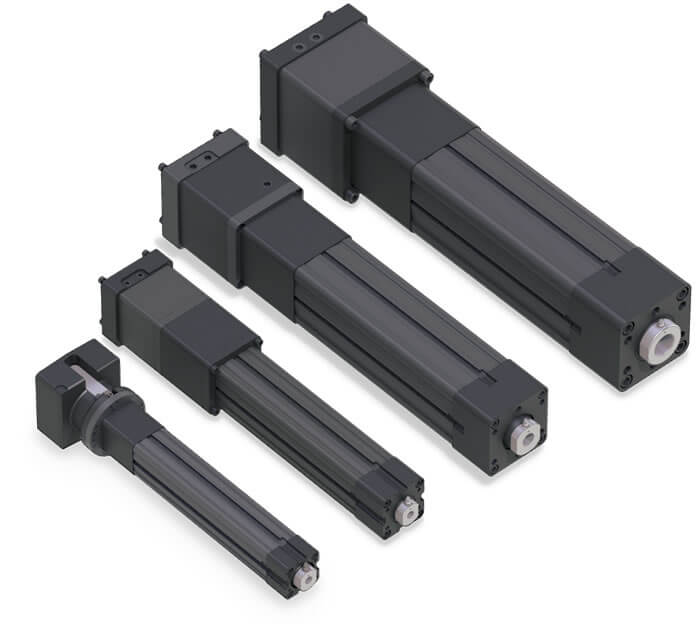 RSA-HT Heavy Duty Electric Linear Actuators
Heavy duty electric rod actuator ideal for applications requiring high force performance in tough environments.
The RSA-HT heavy duty electric rod actuator accommodates larger motors and delivers high force with excellent accuracy. These high force electric linear actuators feature ball or roller screw selections, an enhanced high thrust bearing and heavy duty internal bumpers. The standard grease zerk extends screw life by making relubrication easy and convenient without disassembly. RSA-HT actuators are suitable for valve actuation, punch press, injection molding applications and many more.
4 body sizes with upgraded force/torque transmission components (bearings, couplers, belts, pulleys)
Roller and ball screw choices
Forces up to 13,039 lbf (58,001 N)
Stroke lengths up to 60 inches (1,524 mm)
IP67 option to protect against dust and water ingress
Low-backlash ball screw option
Flexible mounting options
RSA-HT 

Maximum Stroke

| | | | | |
| --- | --- | --- | --- | --- |
| Size | 24 RSA-HT | 32 RSA-HT | 50 RSA-HT | 64 RSA-HT |
| Standard | 24 in. | 36 in. | 48 in. | 60 in. |
| Metric | 610 mm | 914 mm | 1,219 mm | 1,524 mm |
RSA-HT 

Maximum Force

| | | | | |
| --- | --- | --- | --- | --- |
| Size | 24 RSA-HT | 32 RSA-HT | 50 RSA-HT | 64 RSA-HT |
| Standard | 1,700 lbf | 4,159 lbf | 7,868 lbf | 13,039 lbf |
| Metric | 7,562 N | 18,500 N | 34,999 N | 58,001 N |
RSA-HT 

Maximum Speed

| | | | | |
| --- | --- | --- | --- | --- |
| Size | 24 RSA-HT | 32 RSA-HT | 50 RSA-HT | 64 RSA-HT |
| Standard | 50 in/sec | 50 in/sec | 50 in/sec | 58 in/sec |
| Metric | 1,270 mm/sec | 1,270 mm/sec | 1,270 mm/sec | 1,473 mm/sec |
RSA-HT Electric Rod Actuator Features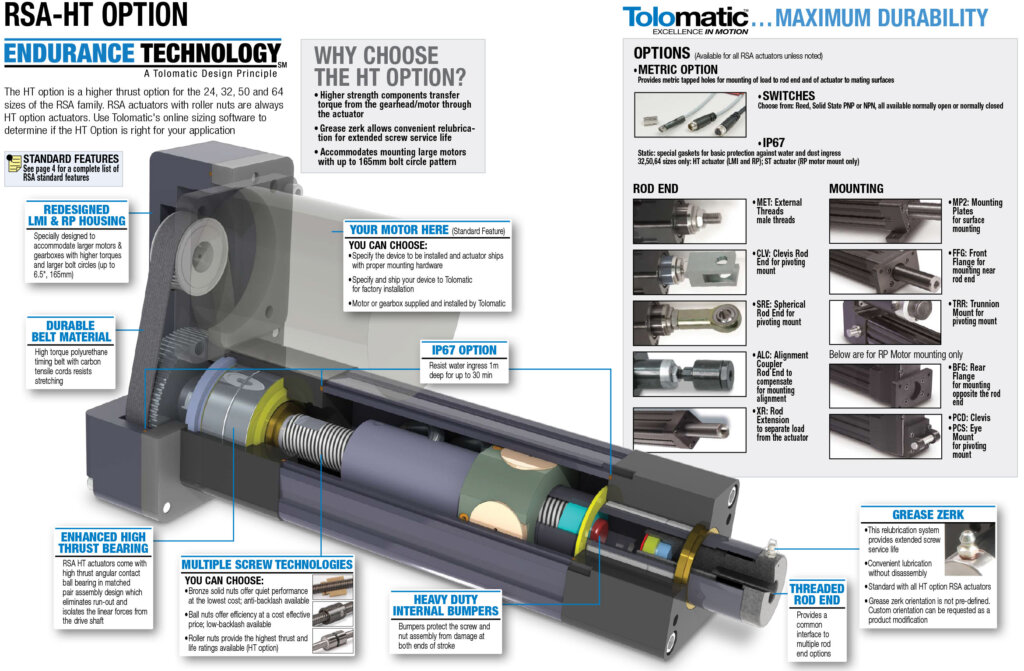 RSA Options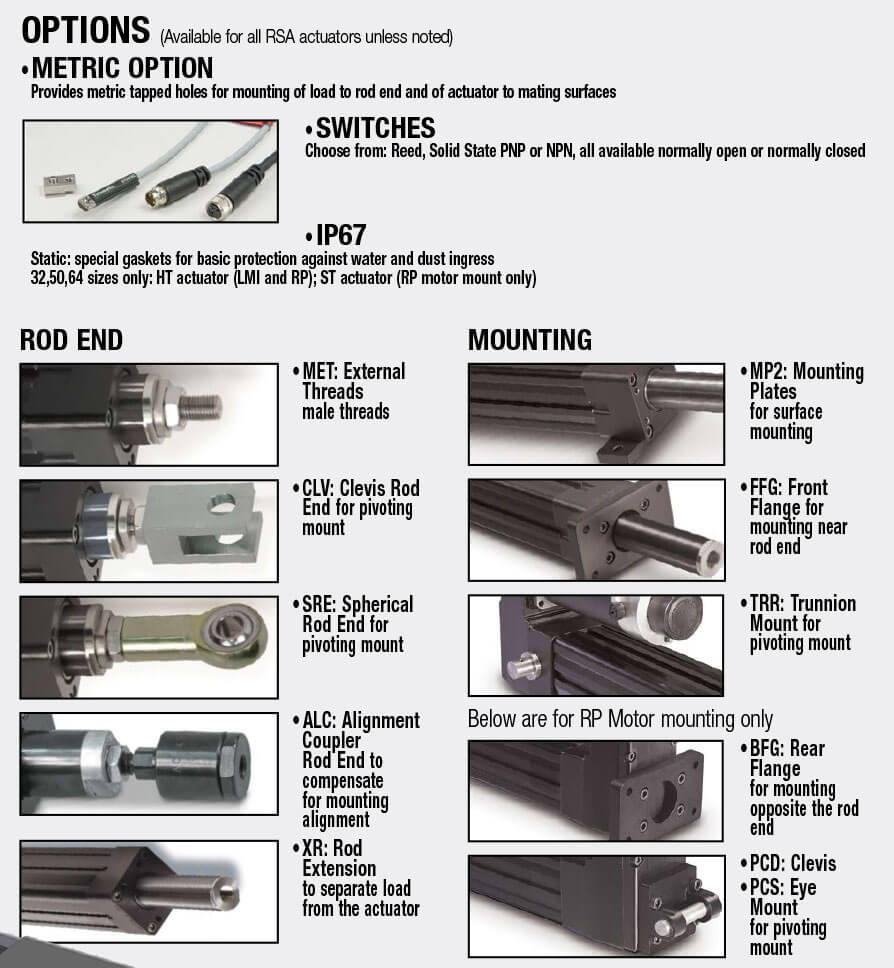 RSA-HT 32, 50, 64 PV Limits (Bronze Nuts)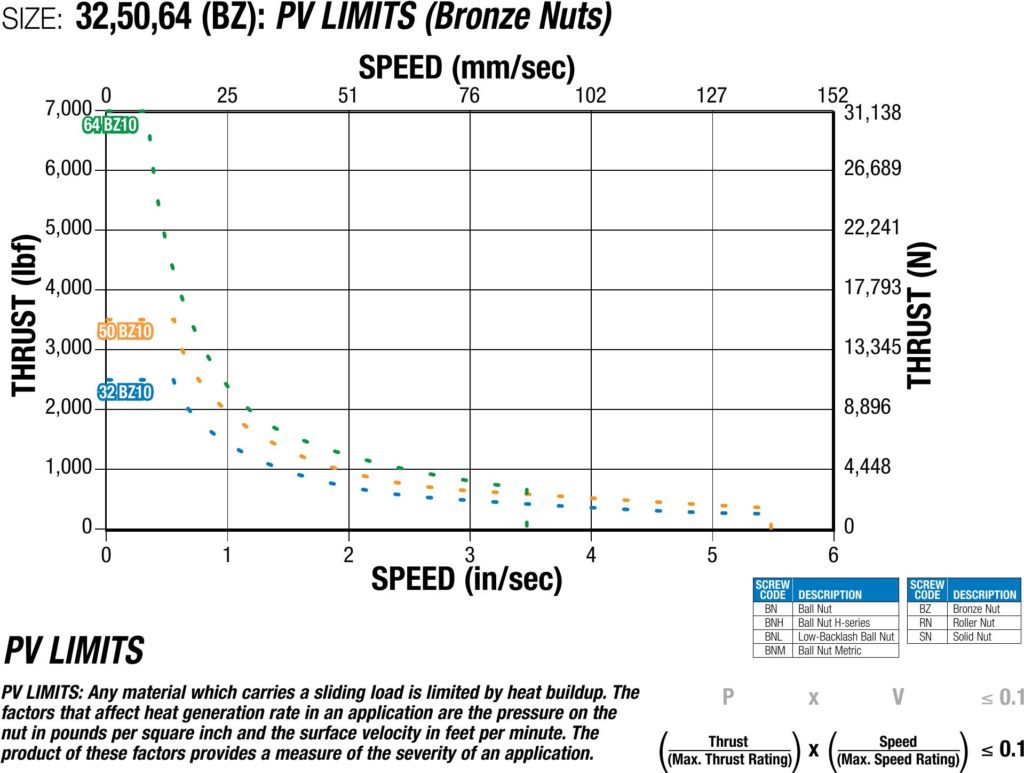 RSA Switch Specifications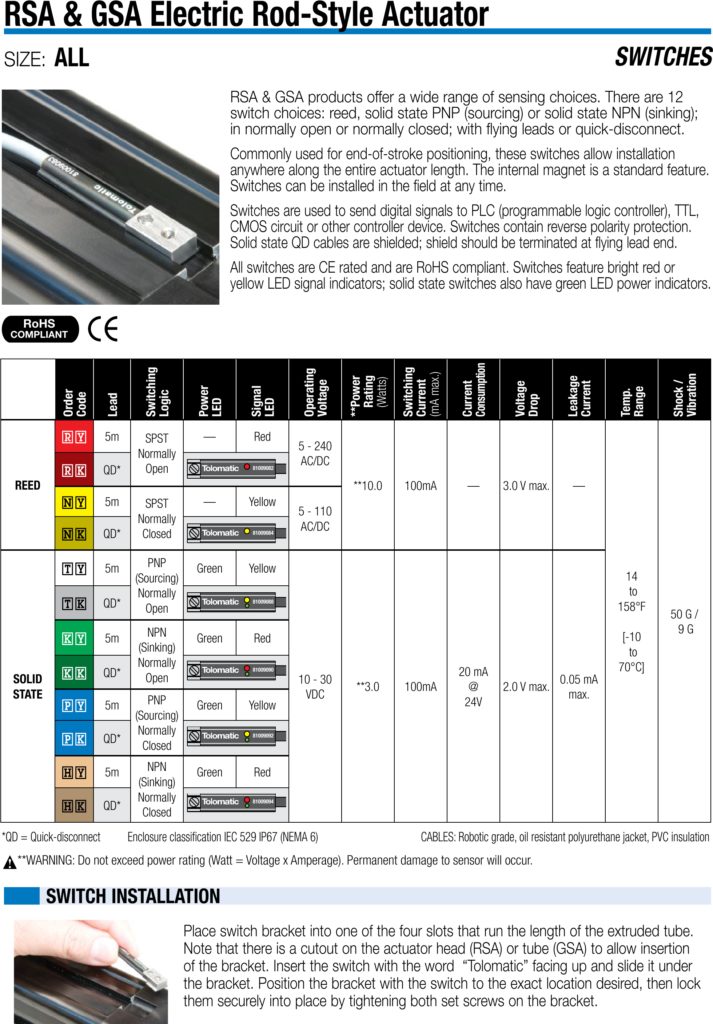 RSA Switch Wiring Diagrams and Dimensions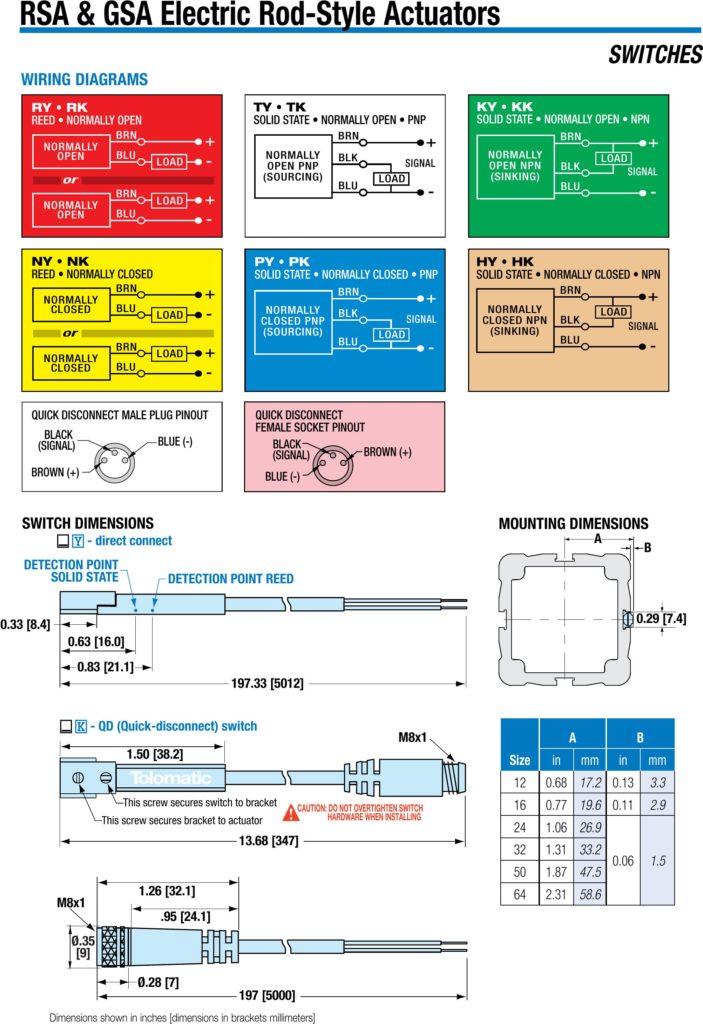 Re-Lubrication Recommendation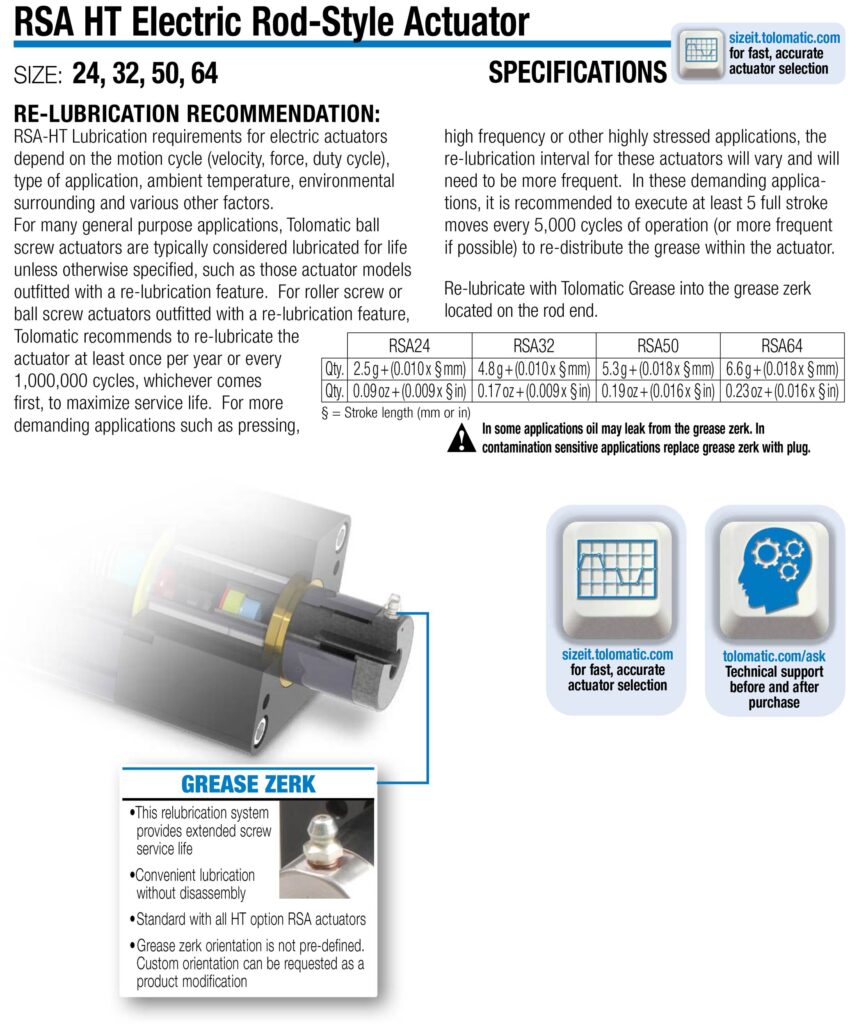 RSA-HT 64 Critical Speed Capacities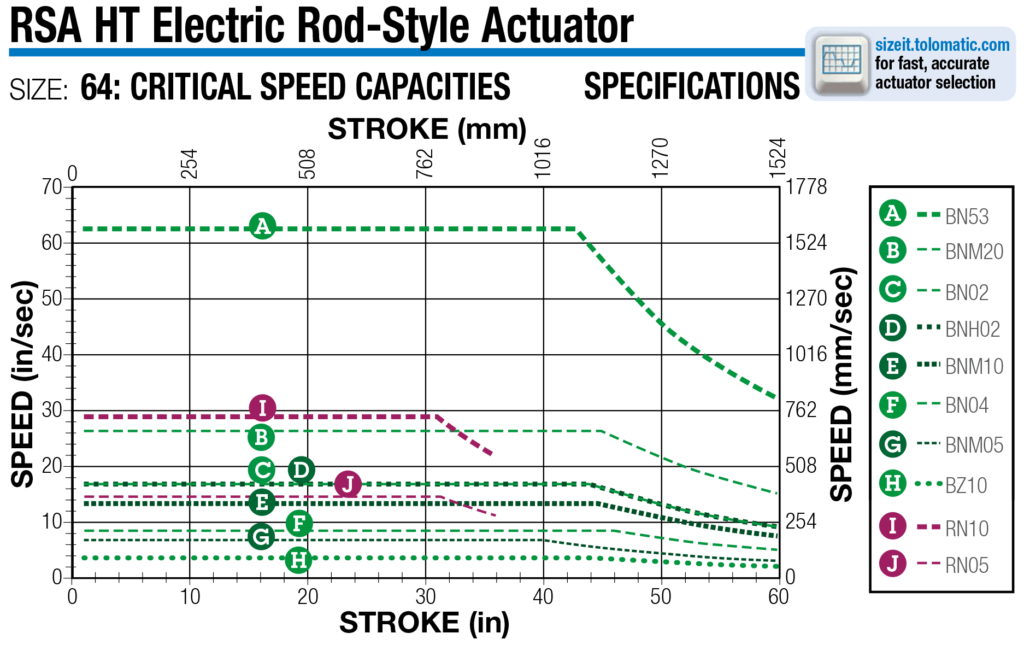 RSA-HT Actuator Weights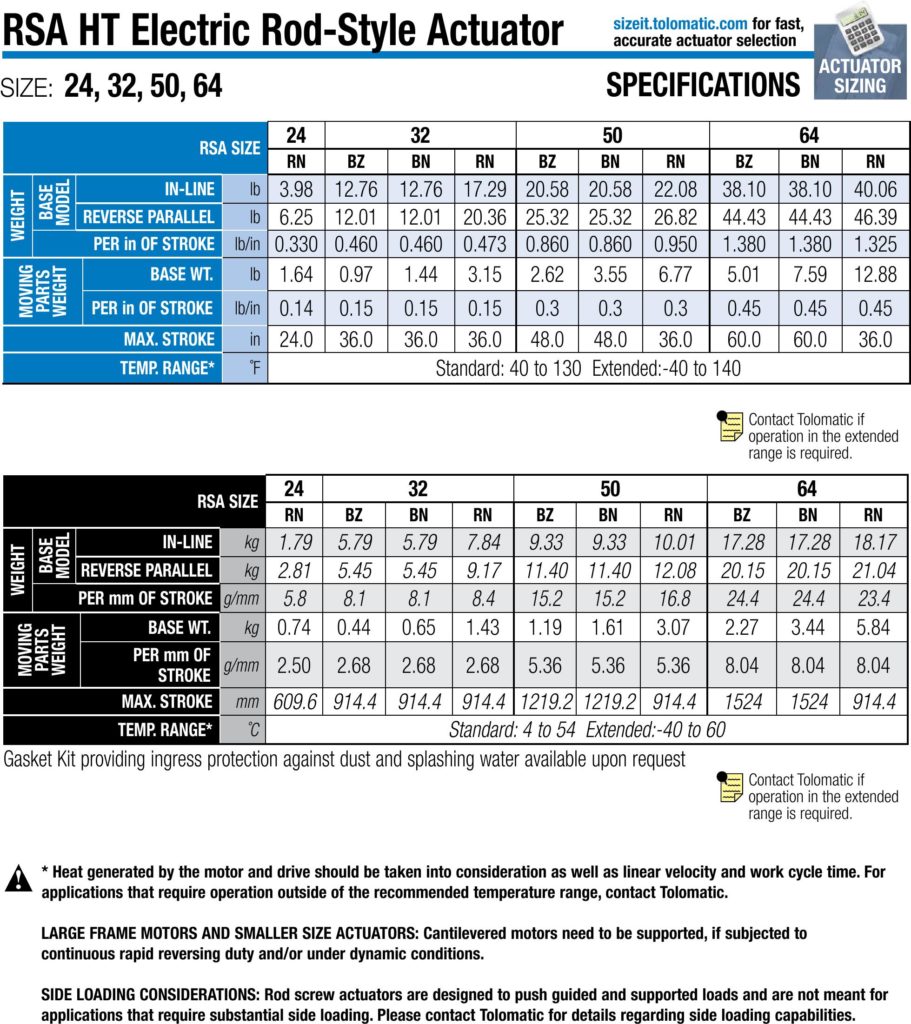 RSA-HT 24, 32, 50 Critical Speed Capacities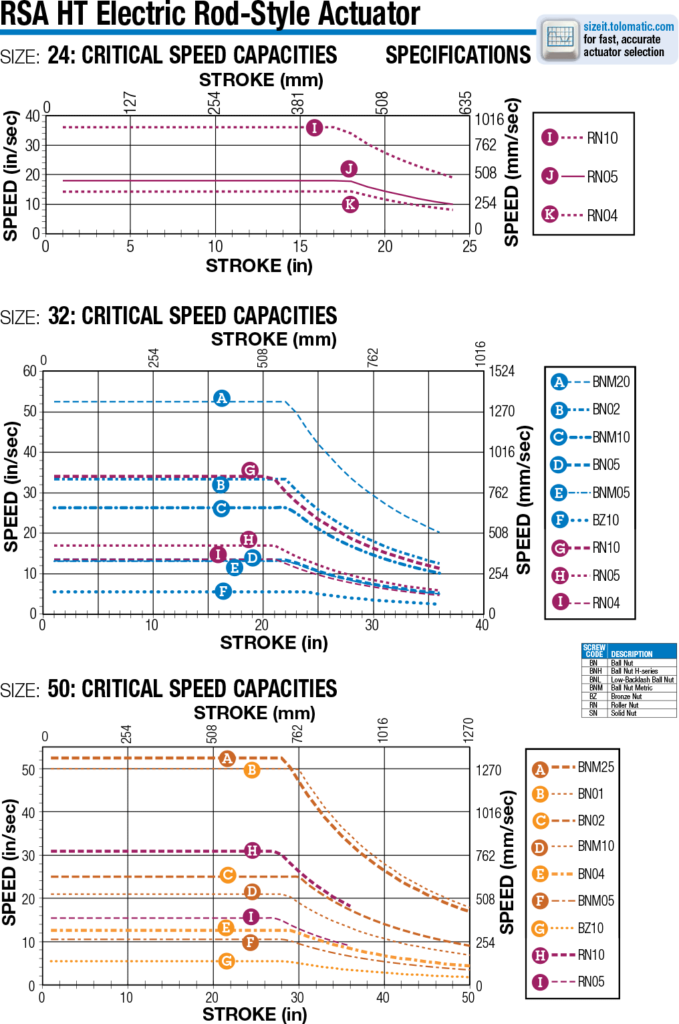 RSA-HT Ball & Roller Screw Life Graphs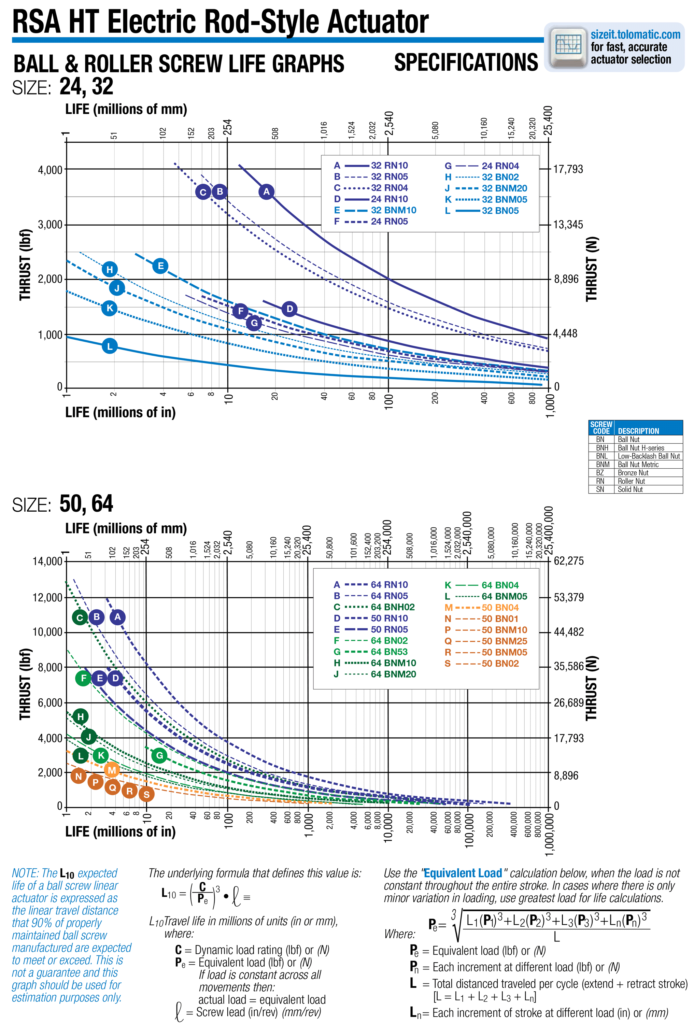 RSA-HT Screw Buckling Load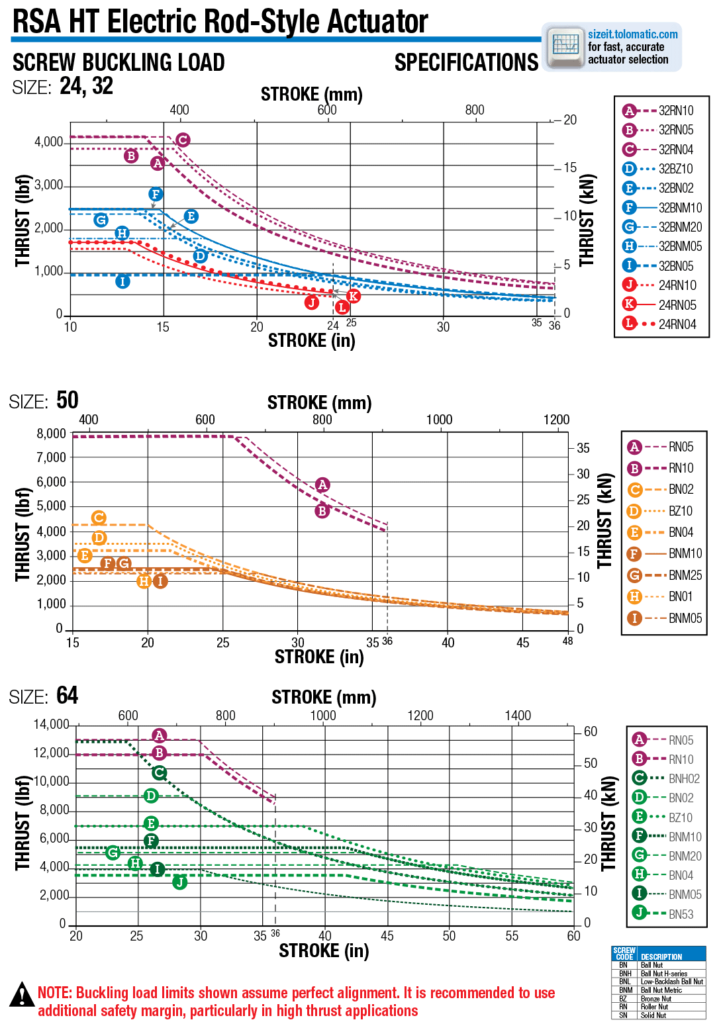 RSA-HT Actuator Specifications (US Conv.)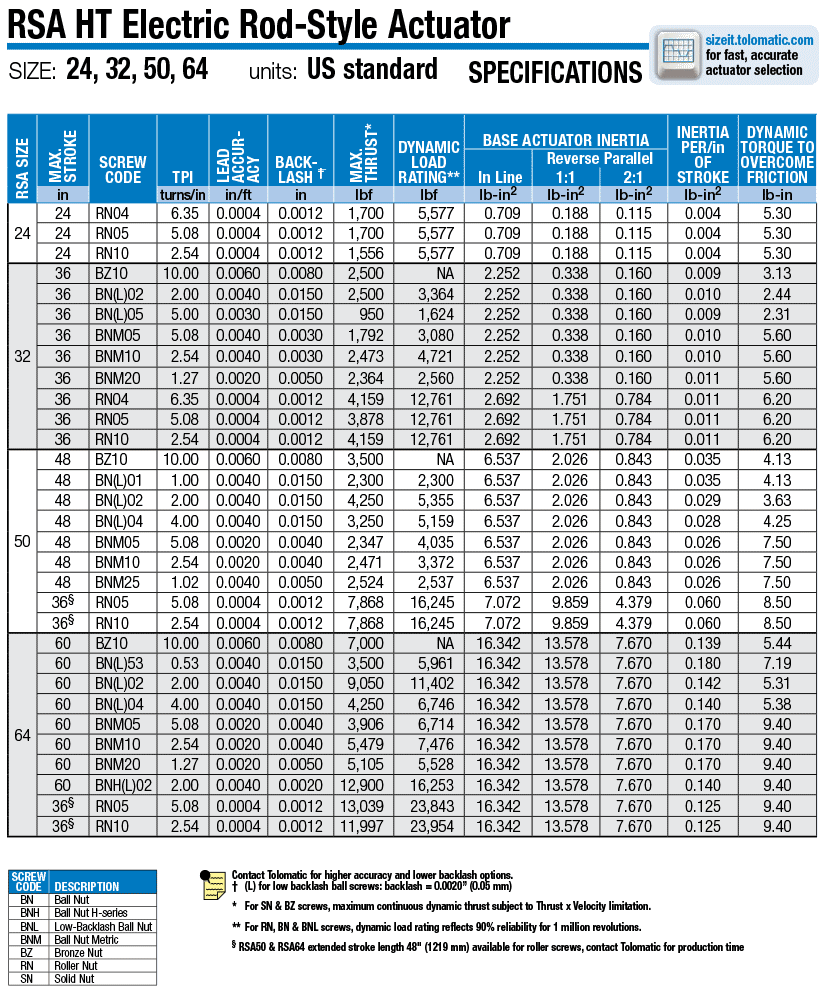 RSA-HT Actuator Specifications (Metric)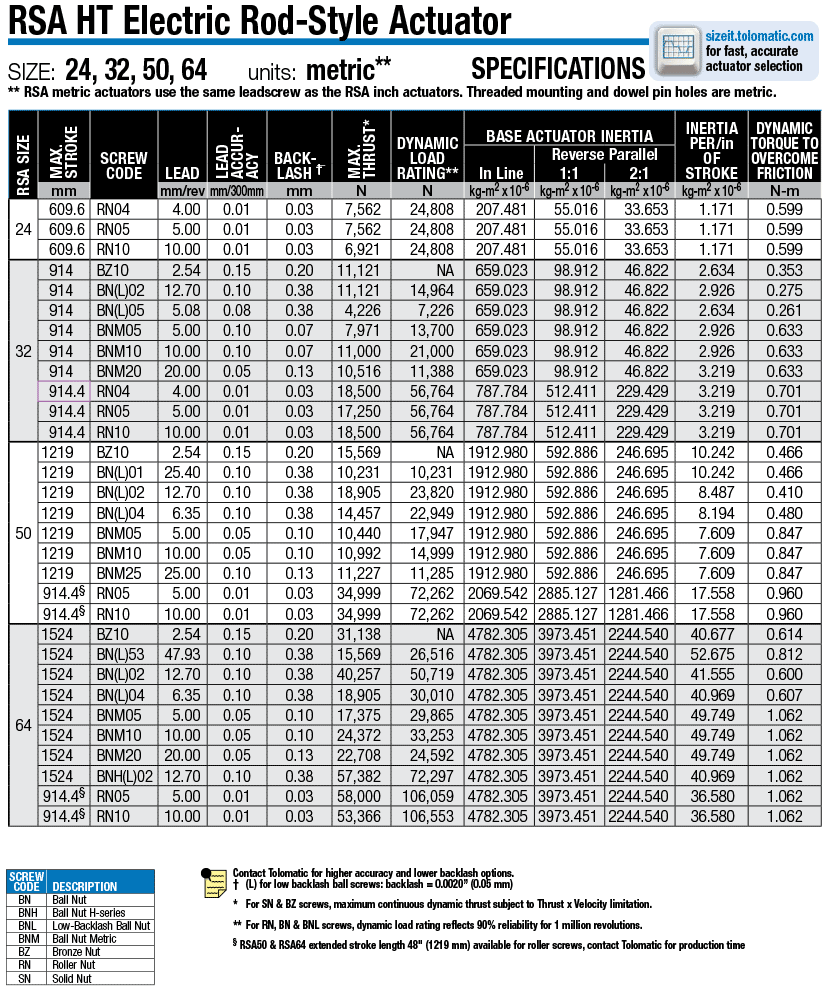 RSA-RP Mounting Additional Codes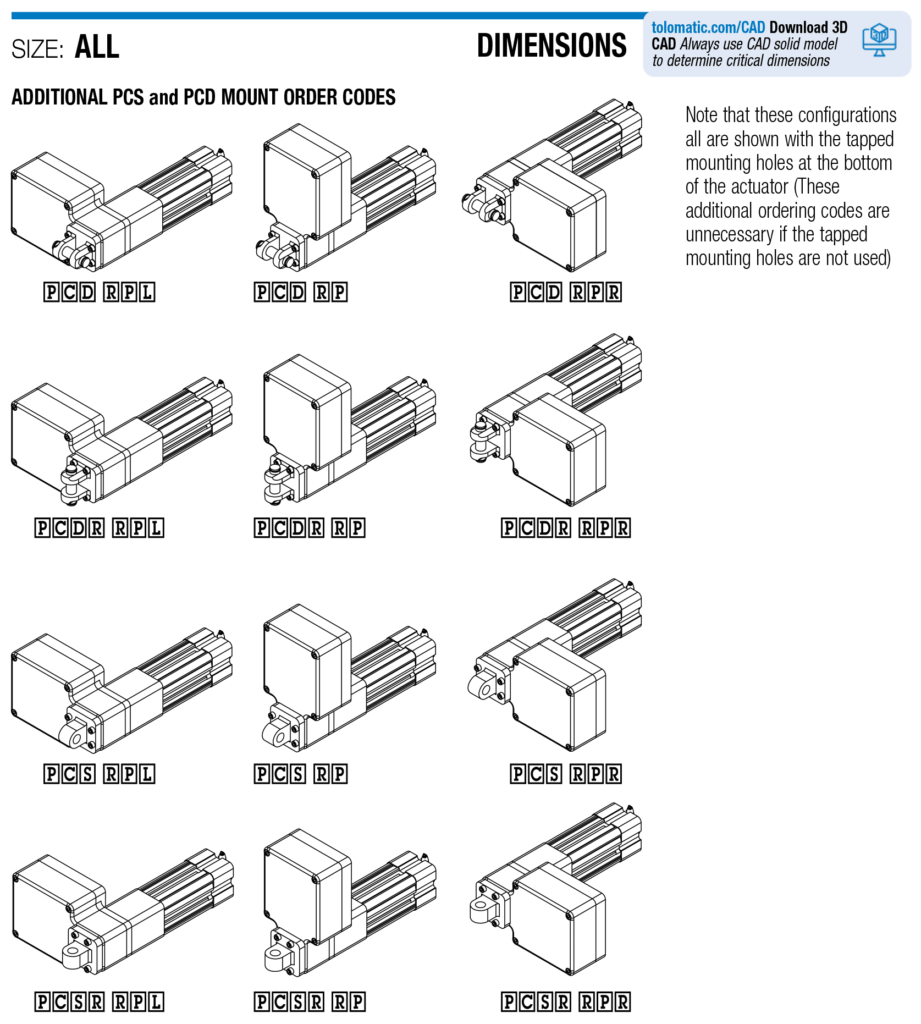 RSA-HT Rod End Options: Spherical & Clevis
RSA-HT Rod End Options: Alignment Coupler & Externally Threaded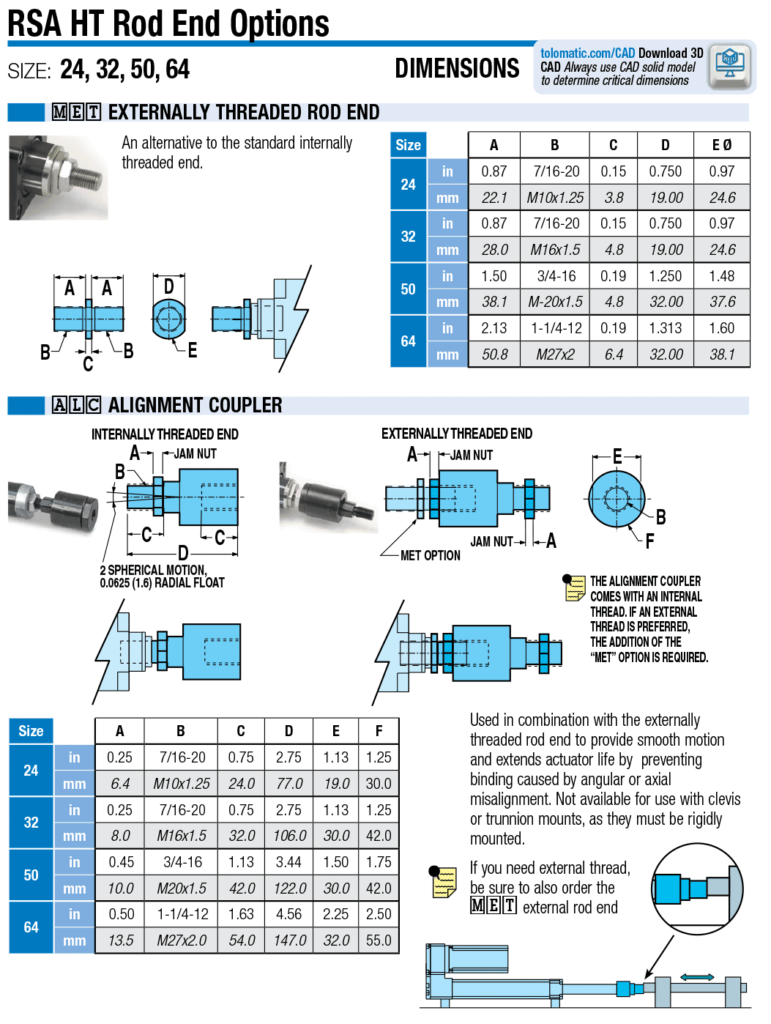 RSA-HT Mounting Options: Eye & Clevis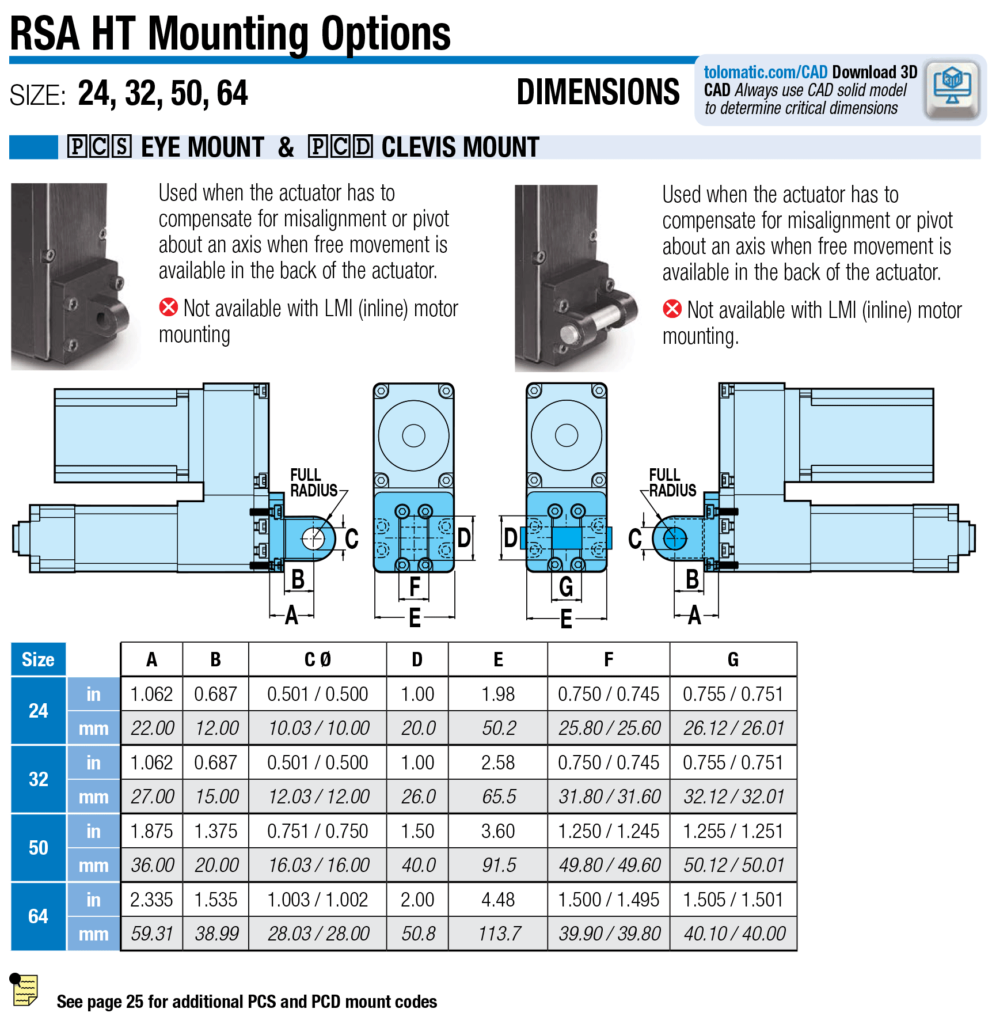 RSA-HT Optional Rod Extension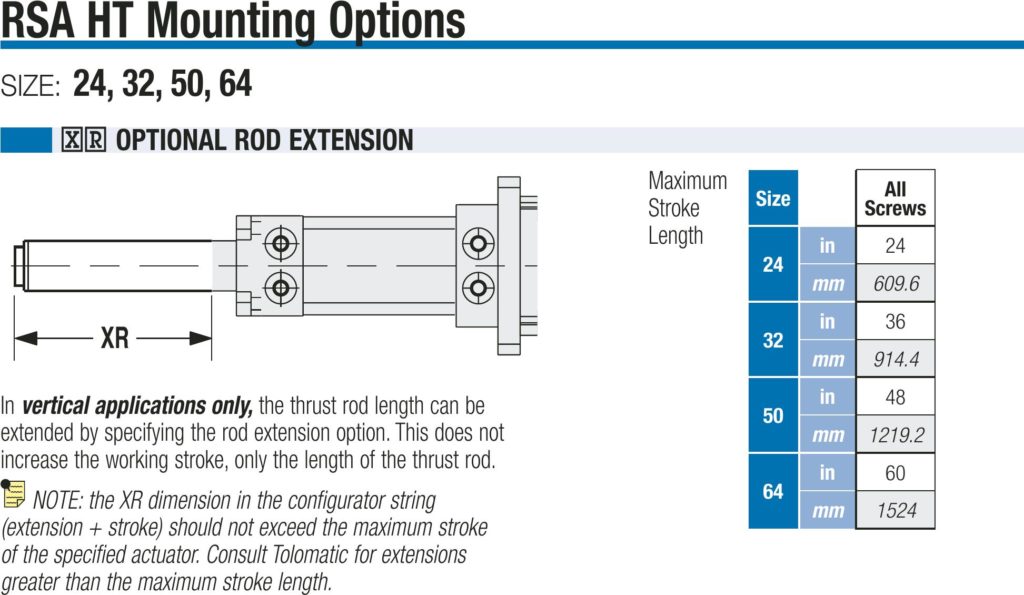 RSA-HT Mounting Options: Trunnion & Back Flange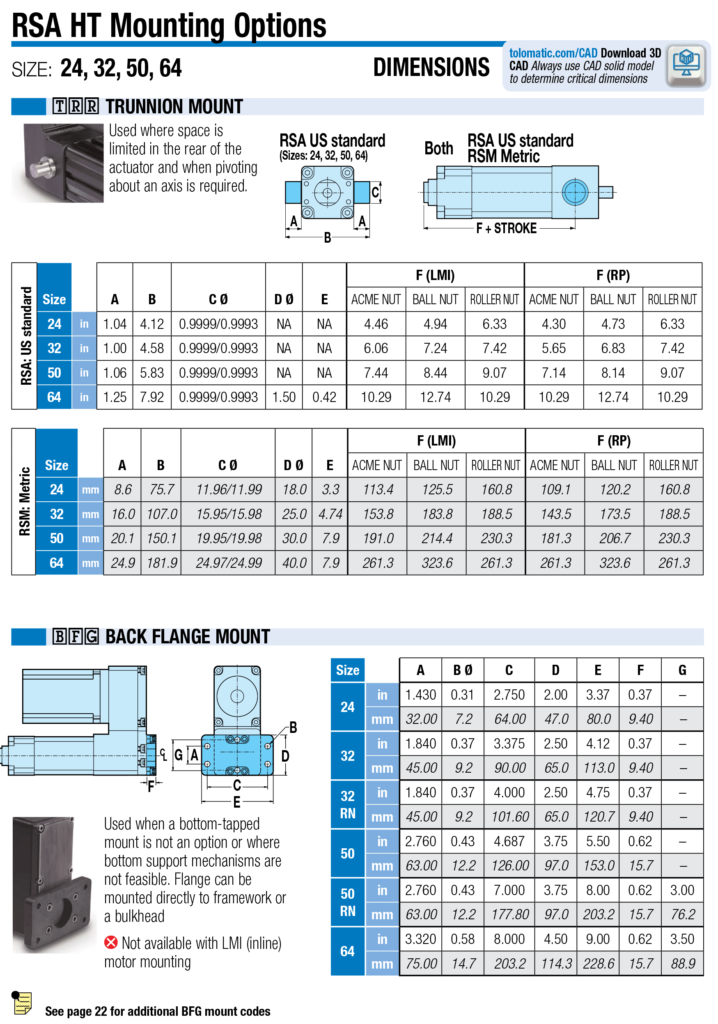 RSA-HT Actuator Dimensions - 1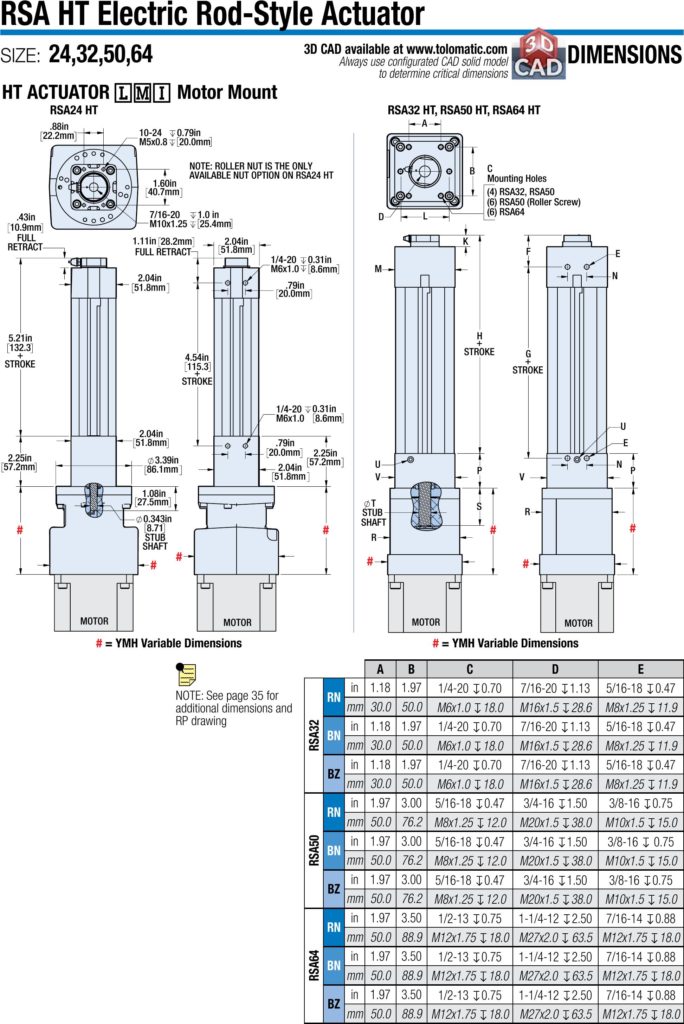 RSA-HT Mounting Options: Front Flange & Mounting Plate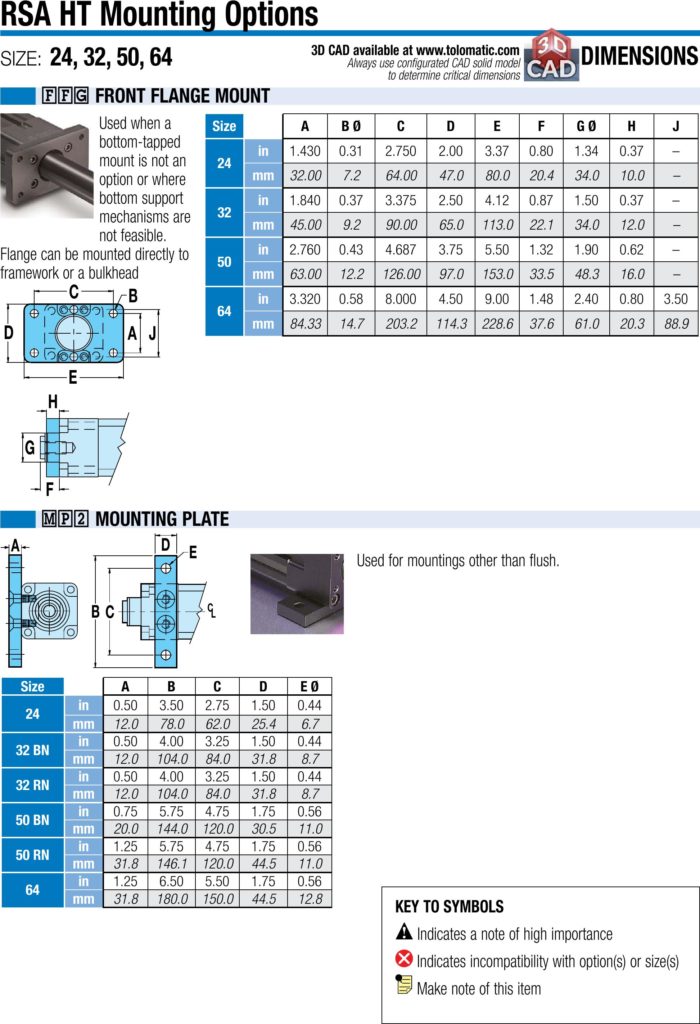 RSA-HT Actuator Dimensions - 2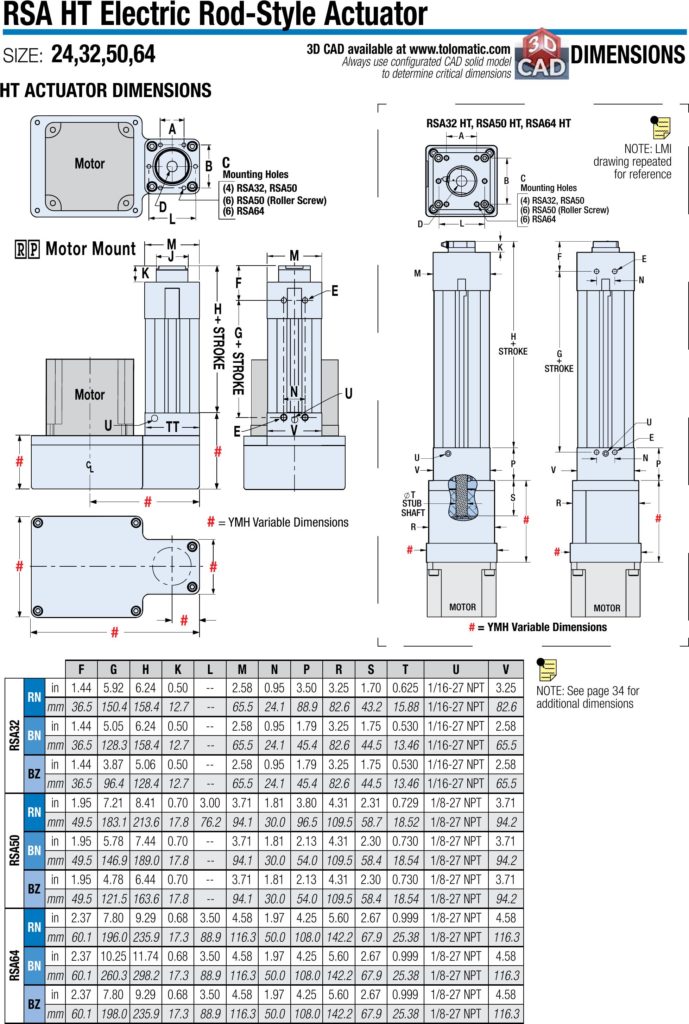 RSA-RP Mounting Codes

Z12 Zerk Orientation

RSA-RP Mounting Additional Codes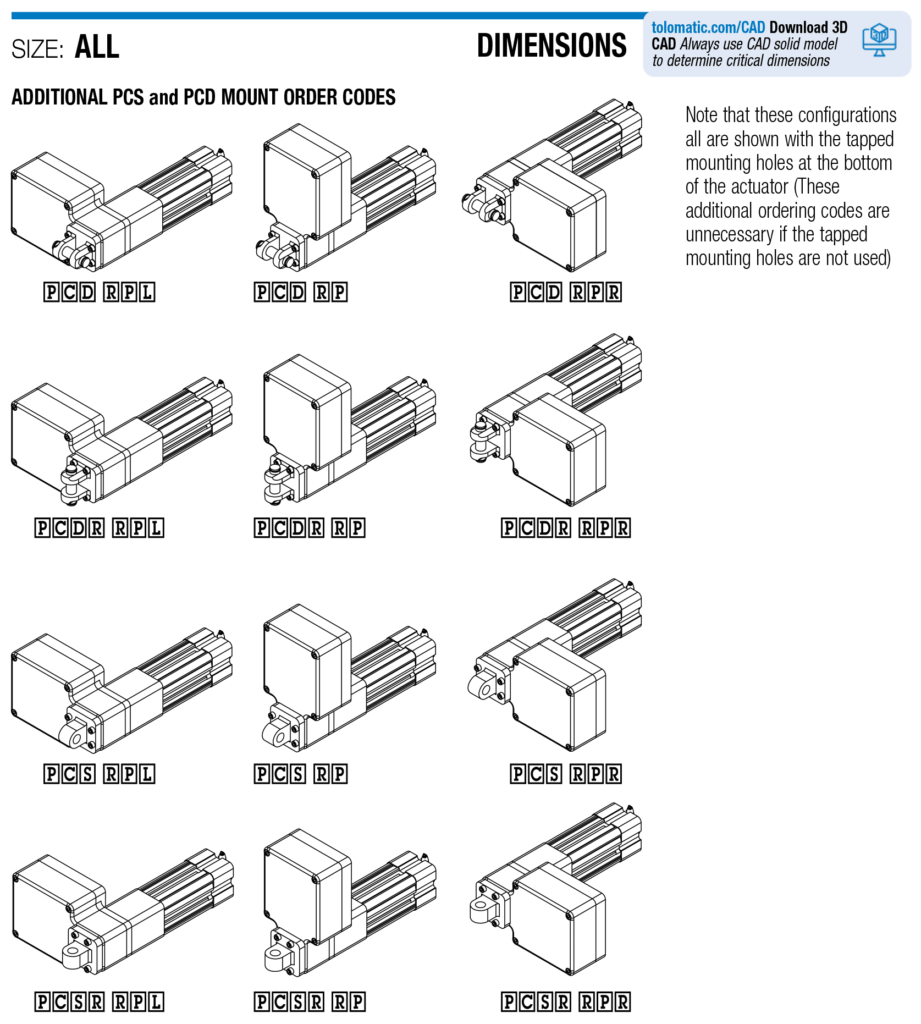 Information Center:
English
Chinese
German
Spanish
RSA Selection Guidelines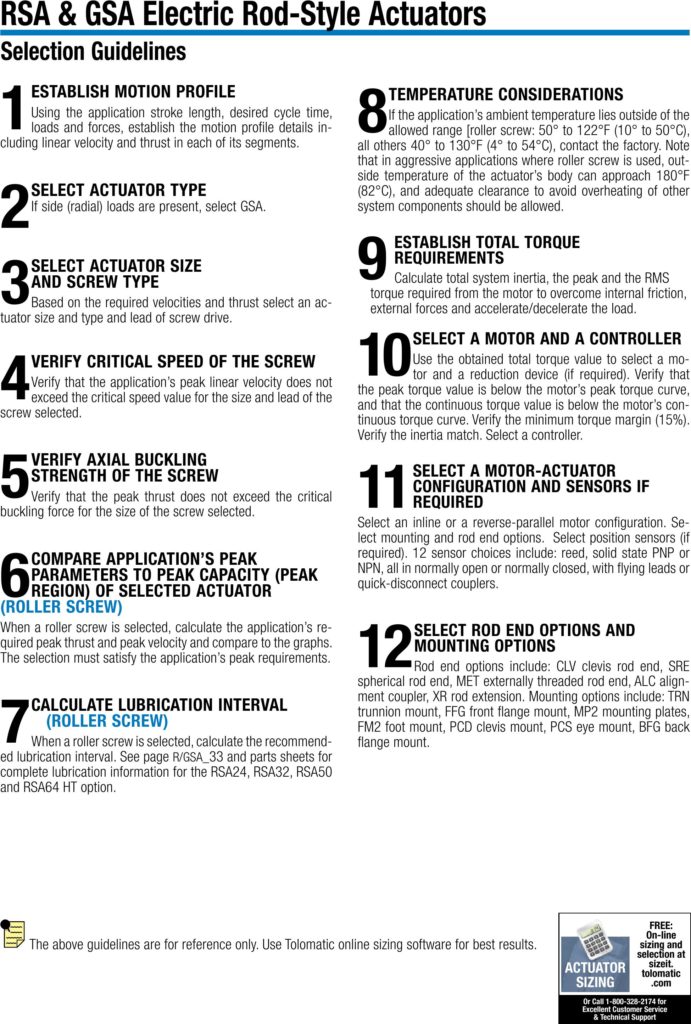 RSA Ordering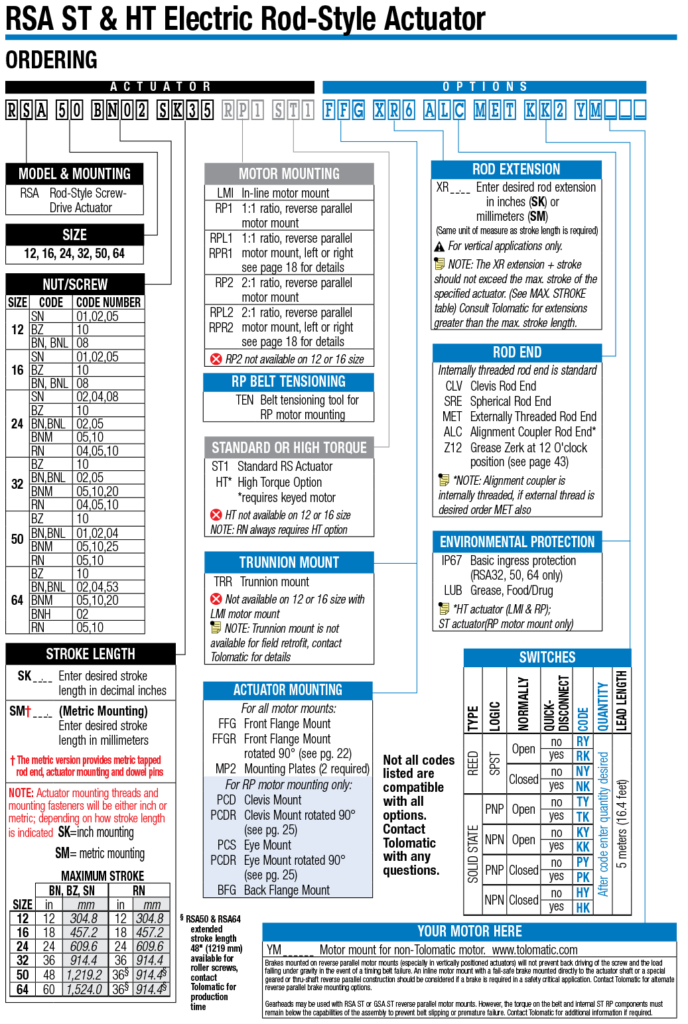 RSA & GSA Service Parts Ordering