---
Electric Pressing Solutions Brochure
Explore Electric Linear Actuators with force capabilities that equal or surpass hydraulic systems. Understand the advantages of electrification for clean, continuous, control in high duty cycle applications. See how Tolomatic can help simplify the design process.

---
White Paper:
Unleashing the Capabilities of the Linear Servo Press in Manufacturing
This whitepaper explores how linear and mechanical servo press technologies compare with hydraulic presses and the key design considerations.
---
Benefits of Electric Linear Motion Systems over Hydraulic Systems
Control, Feedback & Data Collection: An actuator's servo motor/drive system provides precise measurement and control of position, speed, acceleration, and force (torque). This information is available on a continuous basis for tracking and auditing purposes.
Life and Maintenance: Properly sized and applied electric actuators have a long service life and require minimal maintenance.
Safety: Light curtain, 2 hand control, guarding configurations available.
Environmental Concerns: Electric actuators do not contain fluids and therefore do not pose the contamination hazard of hydraulic systems. In addition, temperature fluctuations have less impact on electric actuators.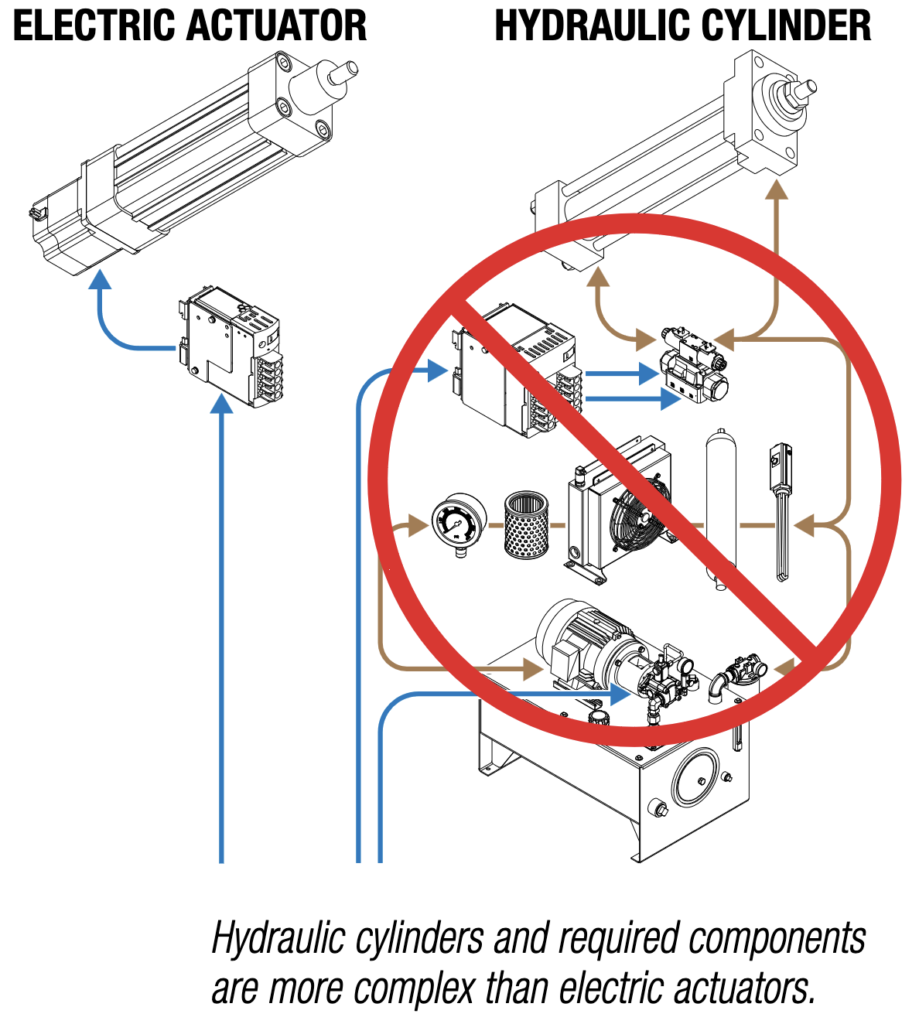 ---
Designing and Building a Complete Solution
Design and model the correct Tolomatic actuator into your press.
Select an E-Press from proven pre-engineered designs
Includes electric motor, actuator and fixture
Pre-engineered designs, stroke configurable
Specify the motor of your choice with Tolomatic's Your Motor Here program

---
Easy three step process to a custom solution
Tolomatic can collaborate through our local distributor or work with your systems integrator
Use this service for new systems or difficult retrofit challenges
Begin with:

Key Design Considerations

Quote and Order

Download pre-configured gantry system CAD model​
OR

Pre-set configurations can be ordered as is or identify any needed modifications:
---
Webinar On Demand:
"Tired of hydraulic grime & scrap? There's a better way"
Electromechanical actuators can provide superior performance over hydraulic cylinders in many applications – through improved precision,
flexibility and reliability. This webinar covers:
Considerations for making a change from hydraulics
Benefits of electric linear motion systems
Total cost of ownership
Important tips for converting from an existing hydraulic system to an all-electric solution
---
Customer Stories
Bottom line: What do customers have to say about working with us? Check it out…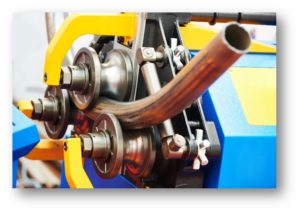 Tube-bending machines make parts
for objects we take for granted every day.

---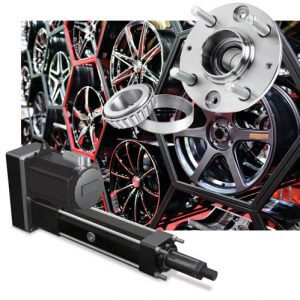 The servo controlled RSX actuator allowed the OEM
to create quick and easy changeover procedures
to accommodate any wheel size.

---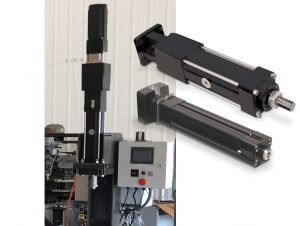 Although the hydraulic cylinders could achieve
the forces required for the application,
they could not deliver the force repeatability and accuracy
to achieve a high level of part quality.

---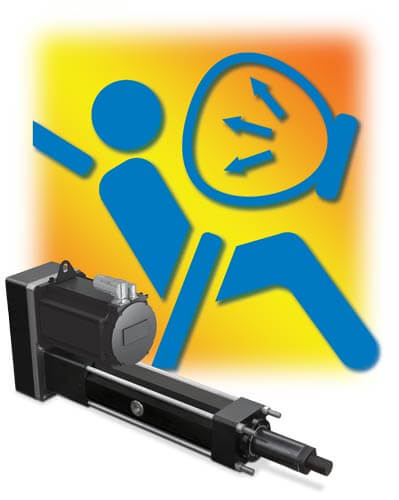 With a precise servo controlled electric actuator system,
the OEM was able to completely eliminate defective parts
from the pressing operation.

---
The hydraulic system was not very efficient
and cost thousands each year to operate.
---
Electric Pressing Products

Roller screw driven
Forces up to 50,000 lbf (222 kN)
Flexible motor mounts
---

Add any servo motor
Forces up to 13,039 lbf (58 kN)
Economical ball screw options
---

Integrated servo motor design
Forces up to 6,875 (30.6 kN)
Compatible with many servo drives
---

Ready to discuss a project?