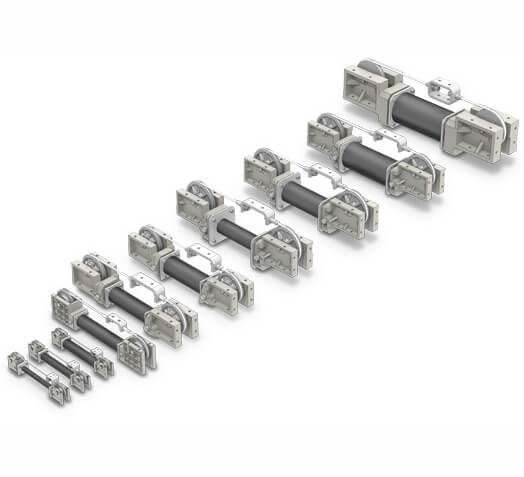 Double-Acting Pneumatic Air Cylinders
Tolomatic double acting pneumatic air cylinders offer a cost savings over Rod & Rodless cylinders when strokes exceed four feet and provide a versatile space-saving design.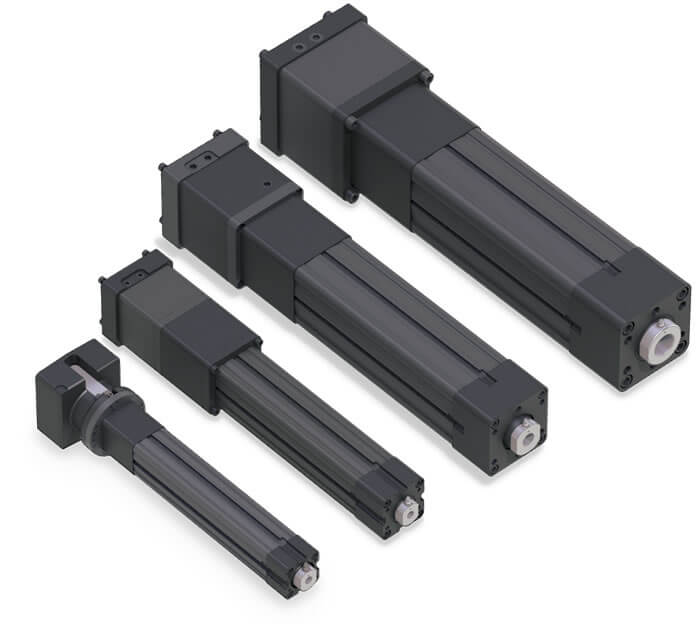 RSA-HT Heavy Duty Electric Linear Actuators
The RSA-HT heavy duty electric rod linear actuator accommodates larger motors and delivers high force with excellent accuracy and high speed. These high force electric linear actuators feature ball or roller screw selections, an enhanced high thrust bearing, and heavy duty internal bumpers. The standard grease zerk extends screw life by making relubrication easy and convenient without disassembly. RSA-HT actuators are suitable for valve actuation, punch press, injection molding and a wide range of other application.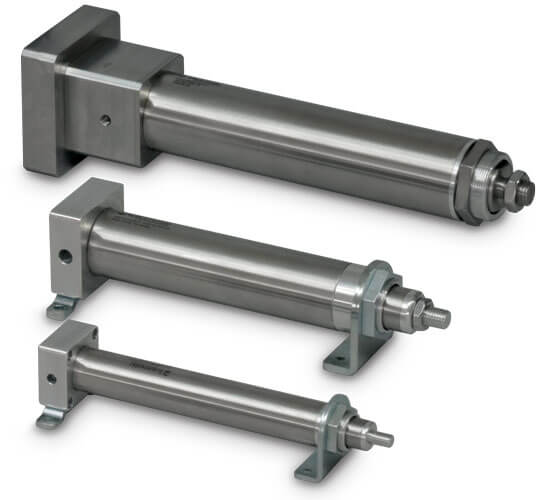 ERD Electric Cylinder Actuator
Economical electric rod cylinder that is compatible with NEMA & metric mount stepper and servo motors. Ideal for pneumatic replacement. Forces up to 500 lbf (2.2 kN).