Making Linear Motion Design Easier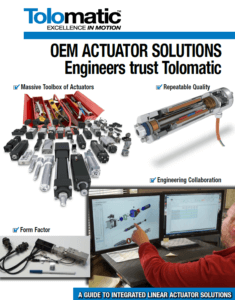 Design Engineers Trust Tolomatic
Your reputation as an engineer, your products' success and the image of your company rely on putting the right components in your system.  Tolomatic will work with you through the product development process to create the best solution for your application.
Design with Tolomatic
Some projects just require more special care.  Tolomatic has you covered with 3 levels of design.  You work directly with our engineering team to understand the design options and determine what's required.
Standard Designs:
• Standard product and standard options
• On-line Sizing Software
• Testing 1st article (Alpha/Beta) machine assembly (proof of concept unit)
• Your Motor Here Flexibility
• 3-D on-line CAD files Available
Can't find what you need for this design…?
Modified Designs:
• Modifying standard products or non-catalog options
• Engineering discussions with Tolomatic
• Factory provided quotes & pricing
• Lab testing on actuator performance (component only)
• Factory provided drawings
STILL can't find what you need for this design…?
Custom Designs:
• Complete customization (white sheet of paper)
• Design engineering and development costs may apply
• Only done for larger volumes
• Factory acceptance testing of actuator
Watch our webinar on Tolomatic's
Online Design Tools for Linear Motion
That Fit Your Schedule
See what customers say
about working with Tolomatic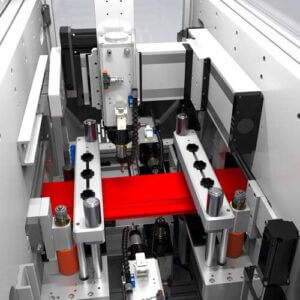 "…By working closely with Tolomatic, we developed
an actuator that has the sealing and rigidity we needed."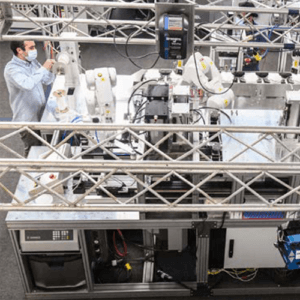 "We work in a collaborative-partner relationship.
That's why we chose Tolomatic. They're in the room
helping us make the machines…."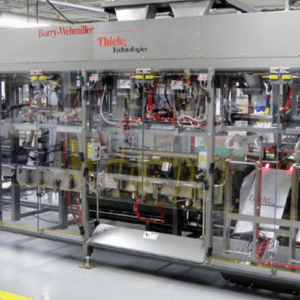 "Tolomatic was willing to work with us to provide
a modified-standard solution that was also affordable.
In addition, the design of Tolomatic's actuators is very robust…."
More About Industries Served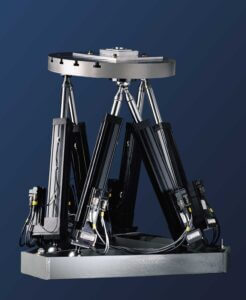 From automating food and beverage processes with IP69K rated electric linear actuators to manual override on a vehicle wheelchair ramp, Tolomatic automation components provide optimal performance in multiple applications.