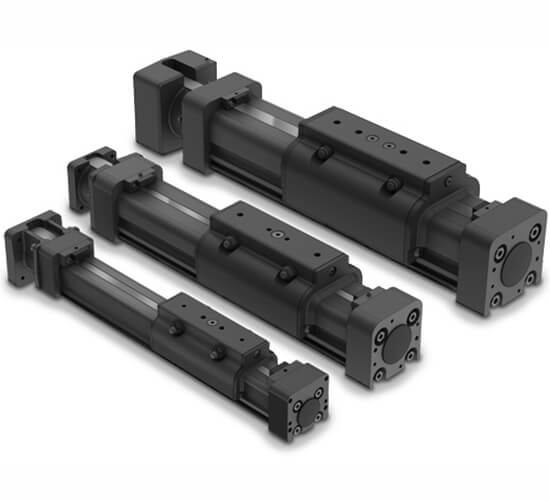 BCS Rodless Screw Actuators
BCS rodless screw actuators are designed for carrying light to moderate loads at a low price.
The BCS rodless screw actuator guidance system uses a patented adjustable carrier bracket that transmits the load to the cylinder body instead of the screw for good tracking, superior load support and controlled minimum friction load. The screw actuator's patented band retention system forms a tight metal-to-metal seal keeping contaminants out.
3 actuator body sizes
Maximum loads range from 27 to 272 kg (60 to 600 lbs) depending on load carrying selection
Same envelope size as the B3S Series Screw Drive electric cylinder
12 U.S. dimensional screw/nut combinations
12 metric screw/nut combinations
Strokes are available in any incremental length up to 3048 mm (120 in) depending on screw selections
BCS Features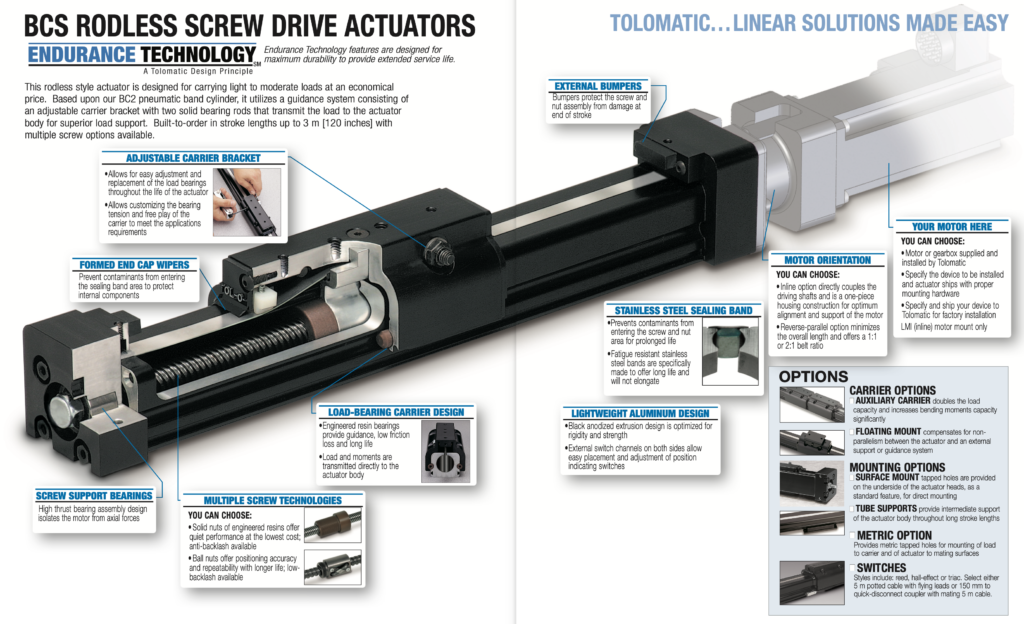 BCS Acme Screw Critical Speed Capacities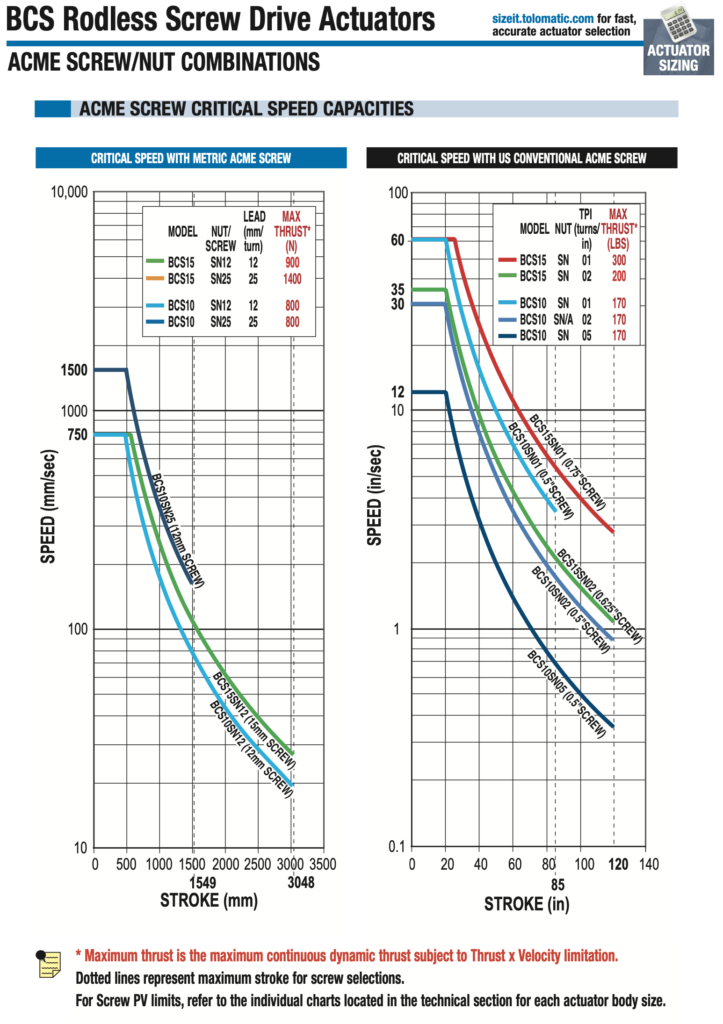 BCS Ball Screw Critical Speed Capacities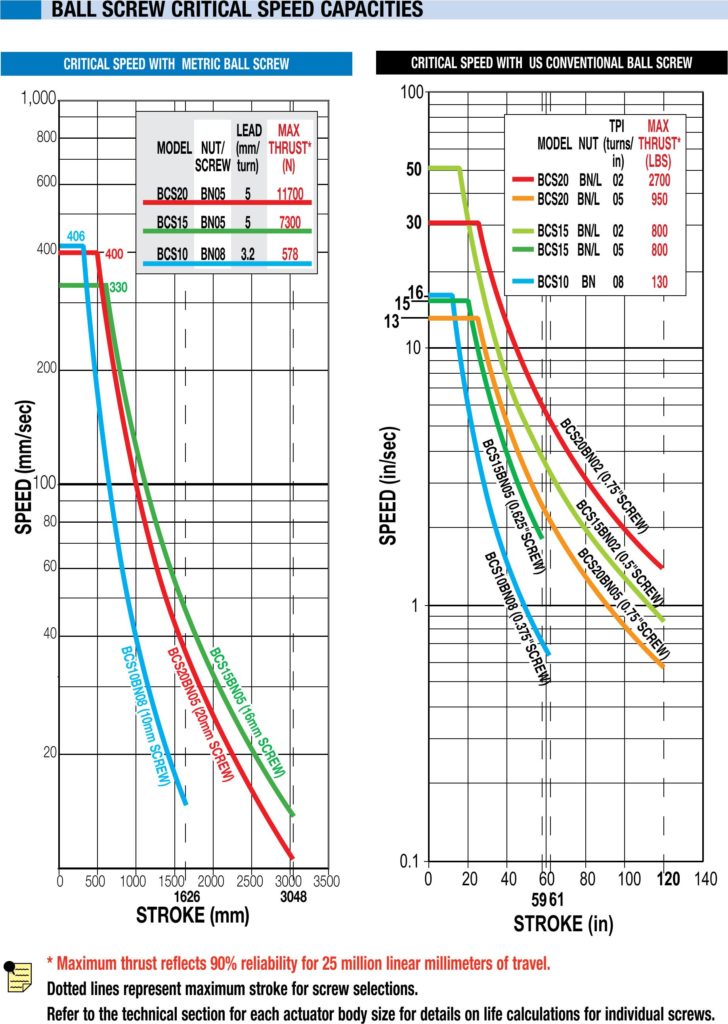 BCS Ball Screw Life Calculation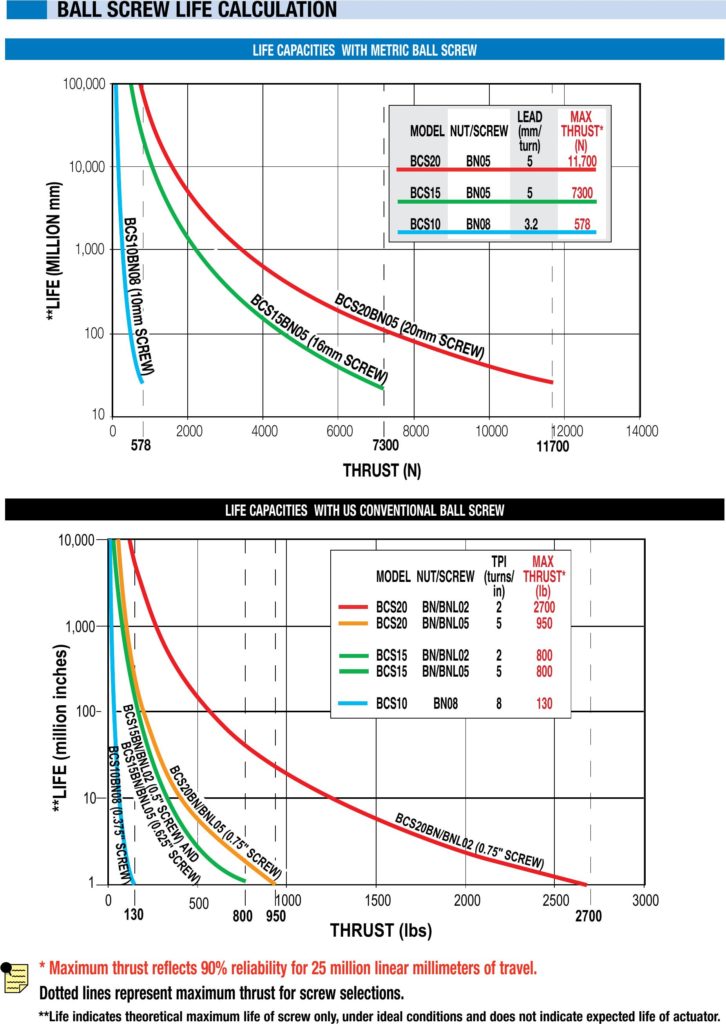 BCS Screw Specifications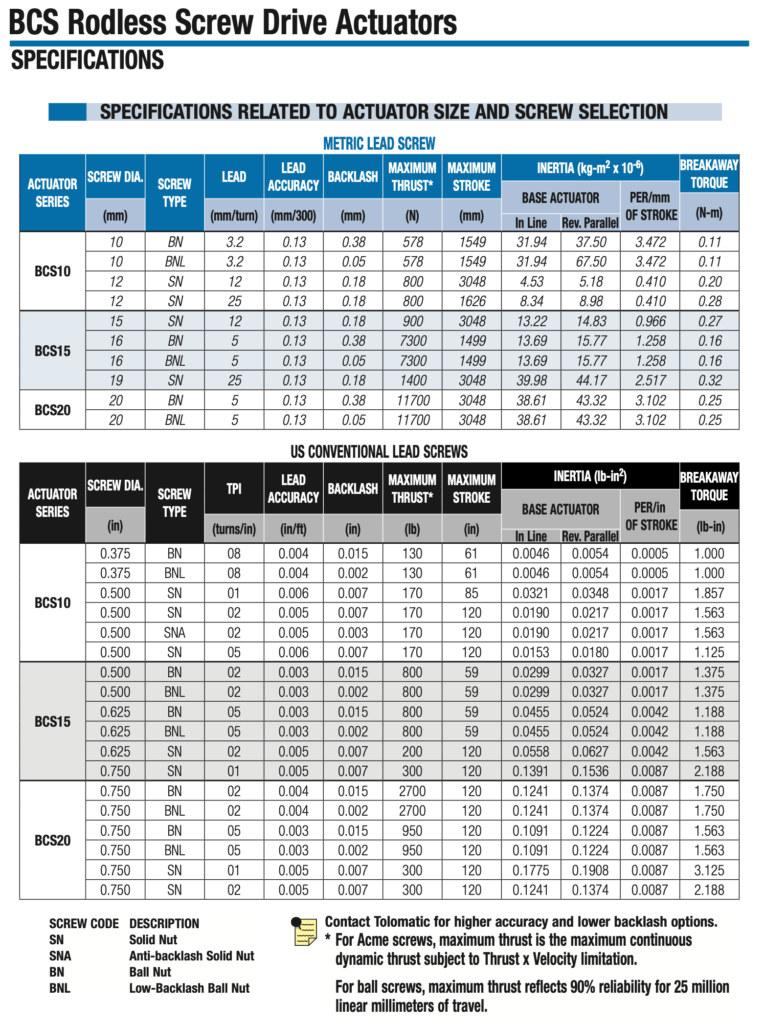 BCS Friction Force, Support Recommendations & General Specs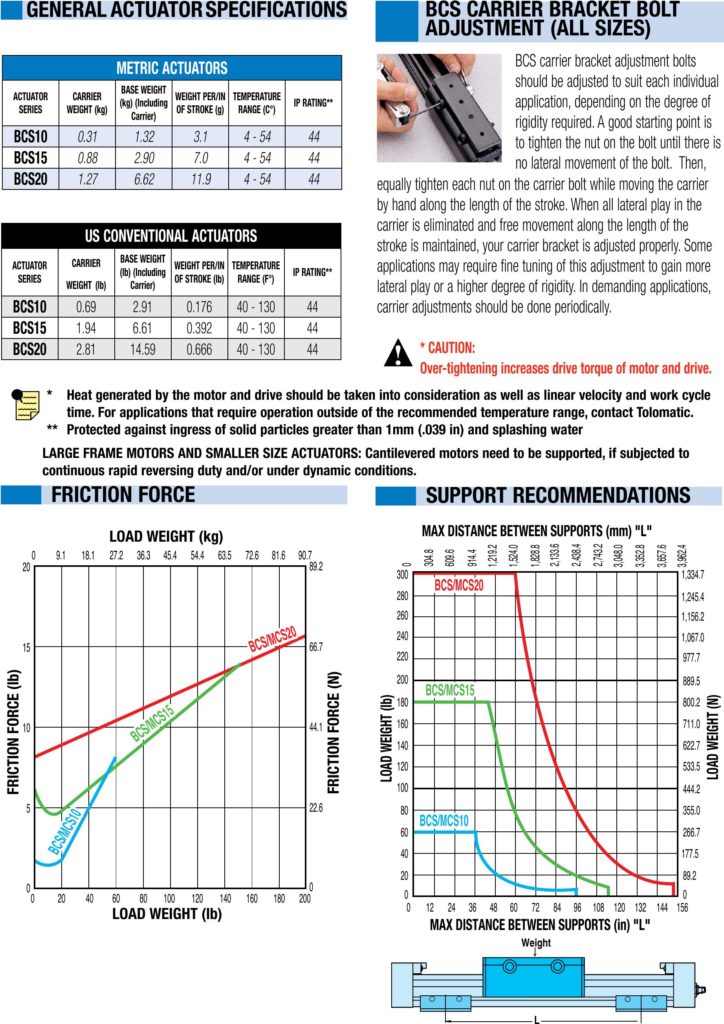 BCS Bending Moments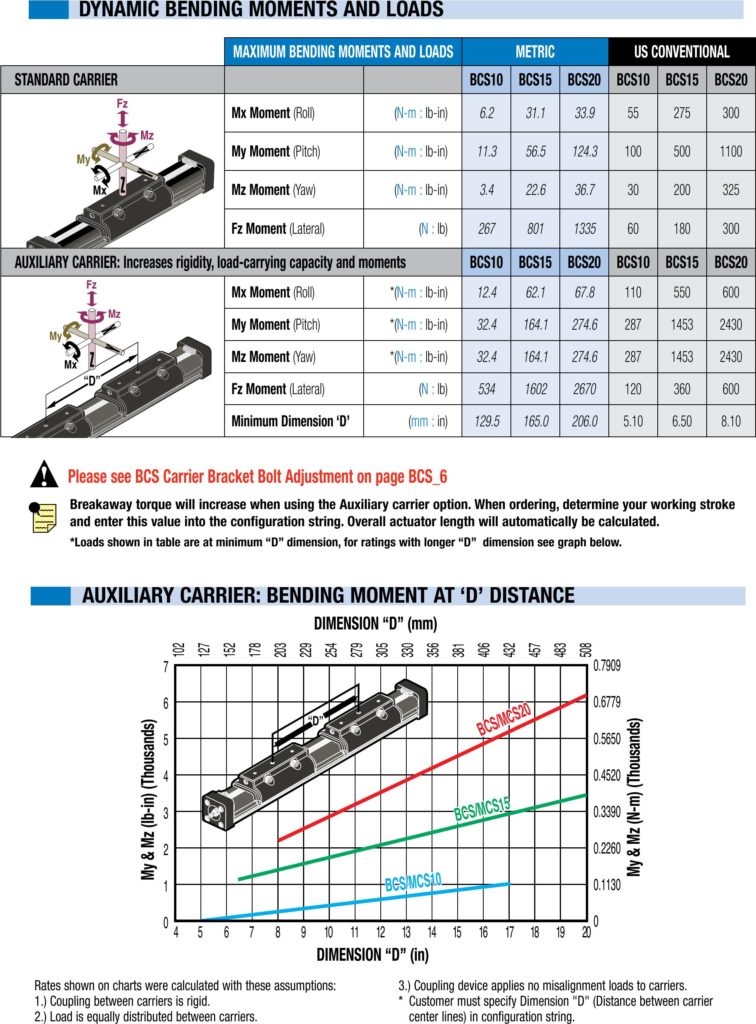 BCS10 Acme Screw Specifications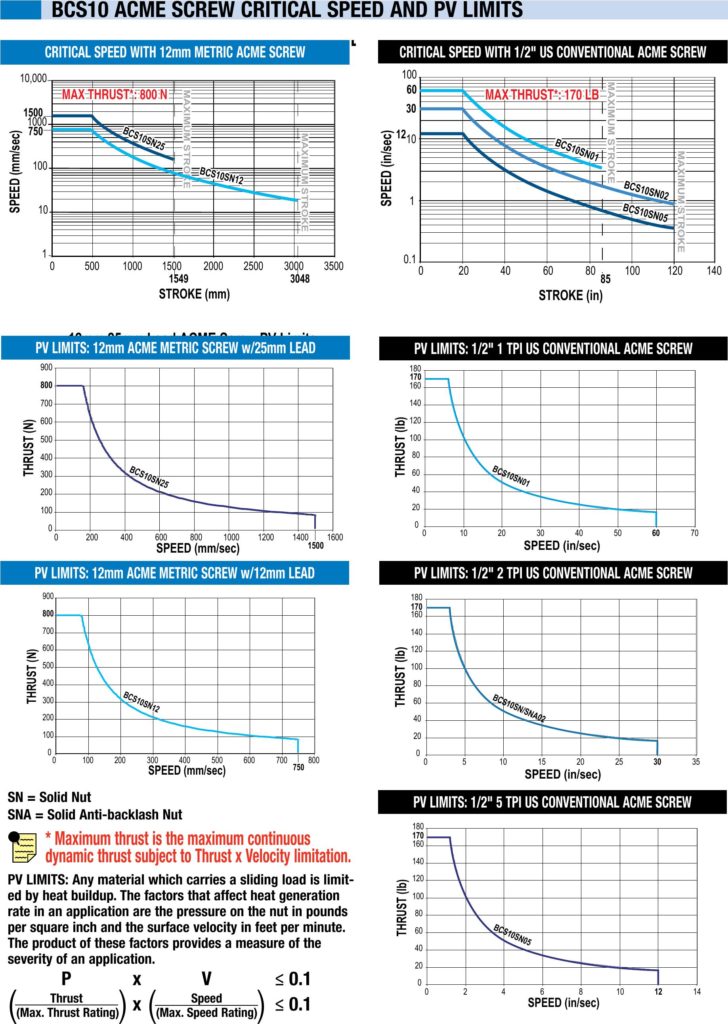 BCS10 Ball Screw Specifications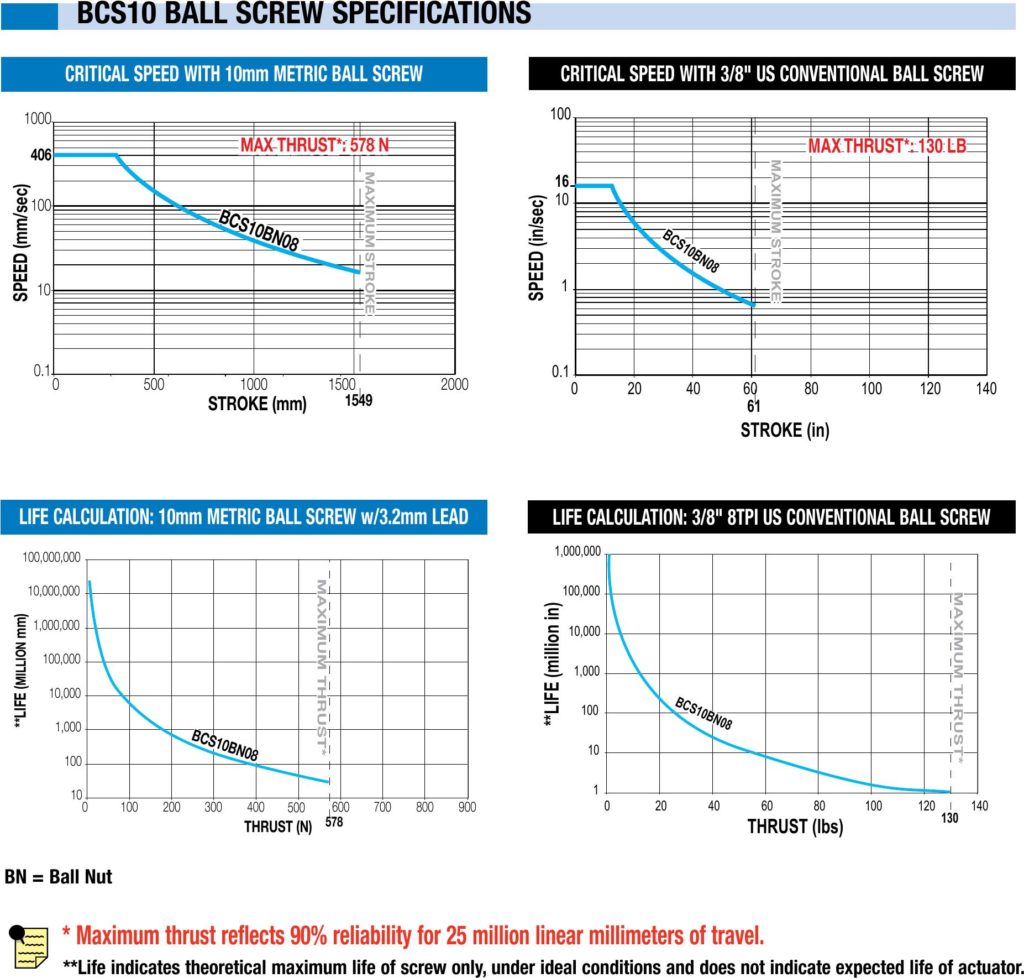 BCS15 Acme Screw Specifications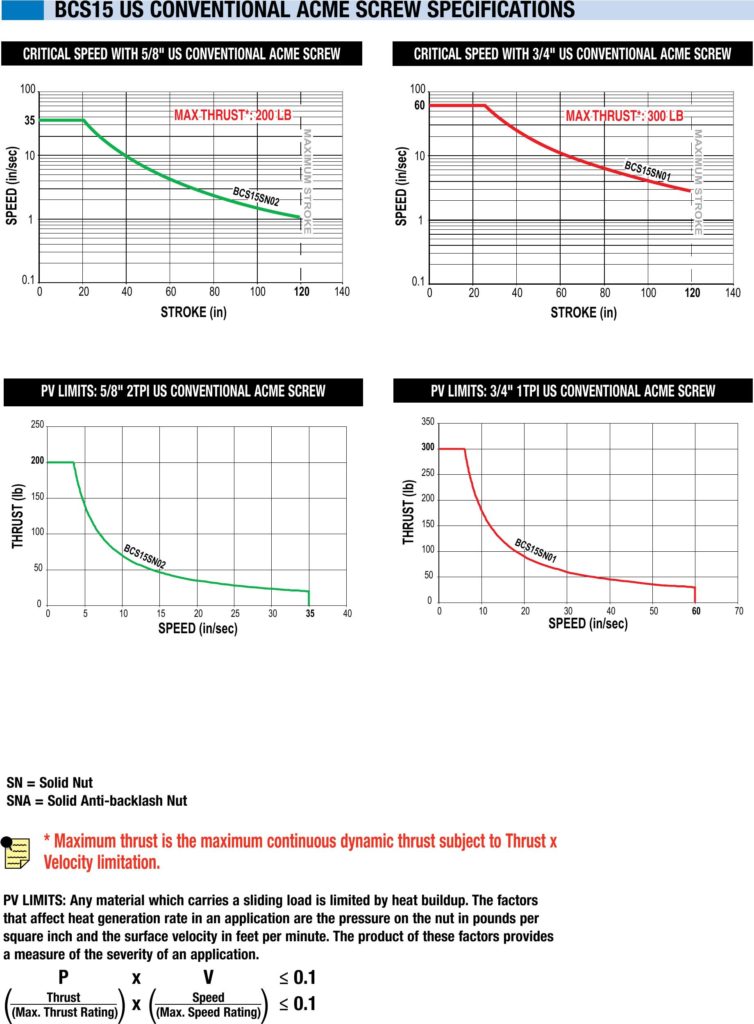 BCS15 Acme Screw Specifications (Metric)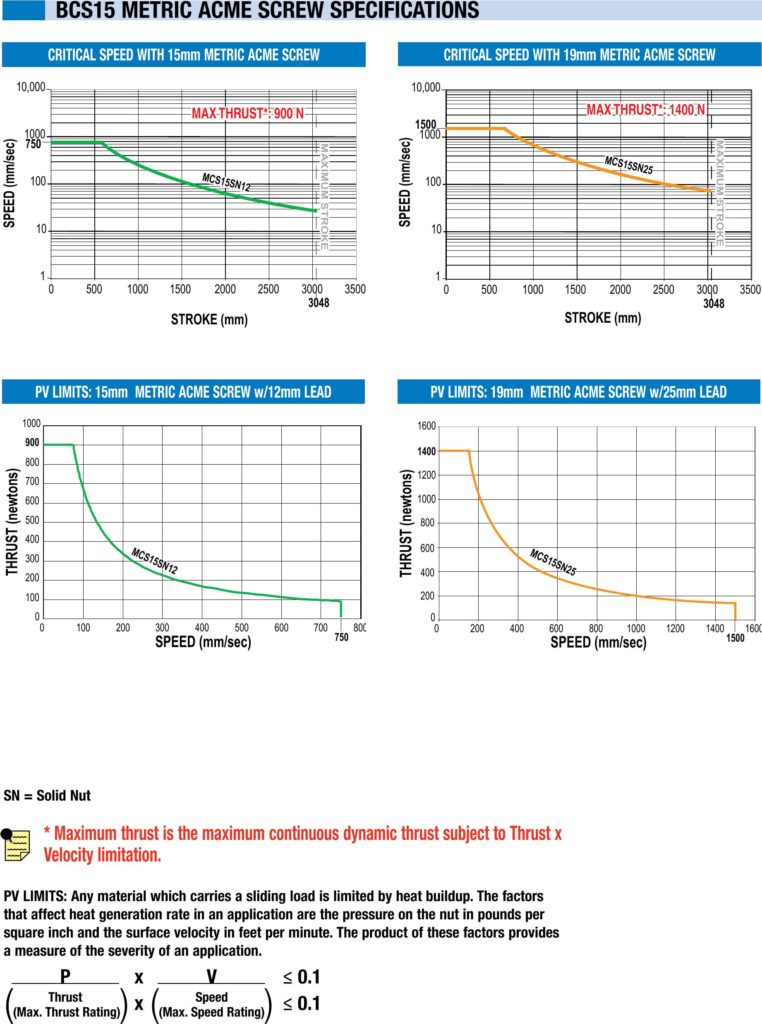 BCS15 Ball Screw Specifications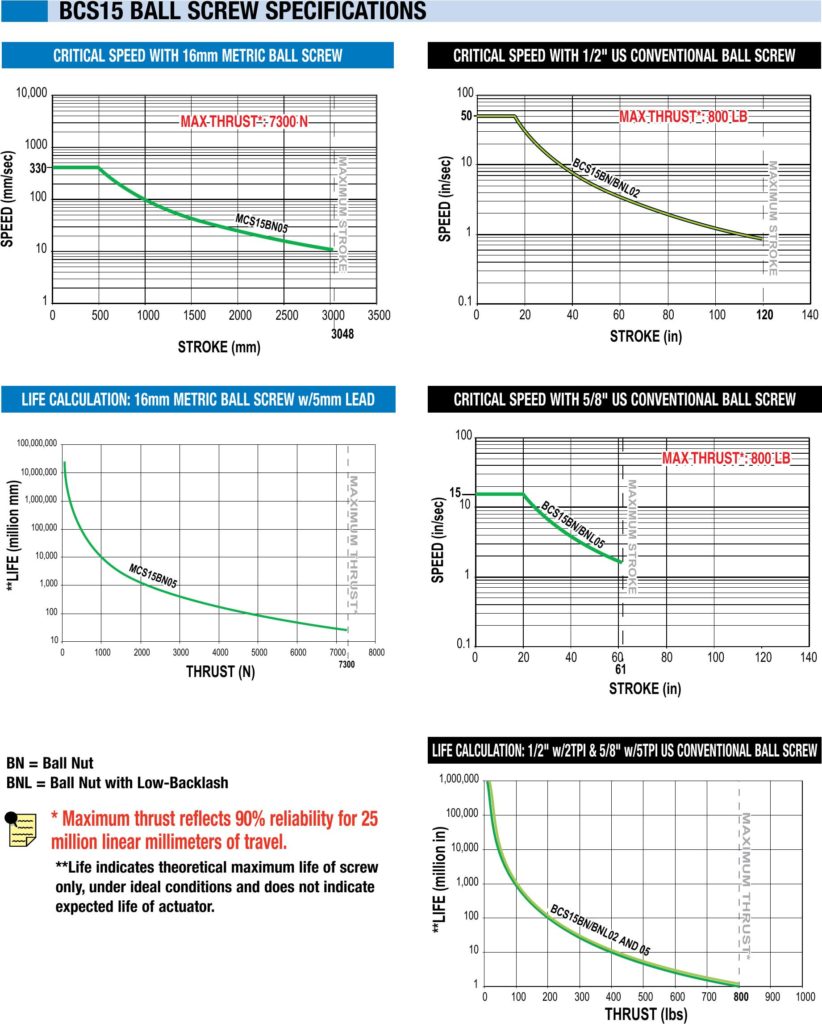 BCS20 Ball Screw Specifications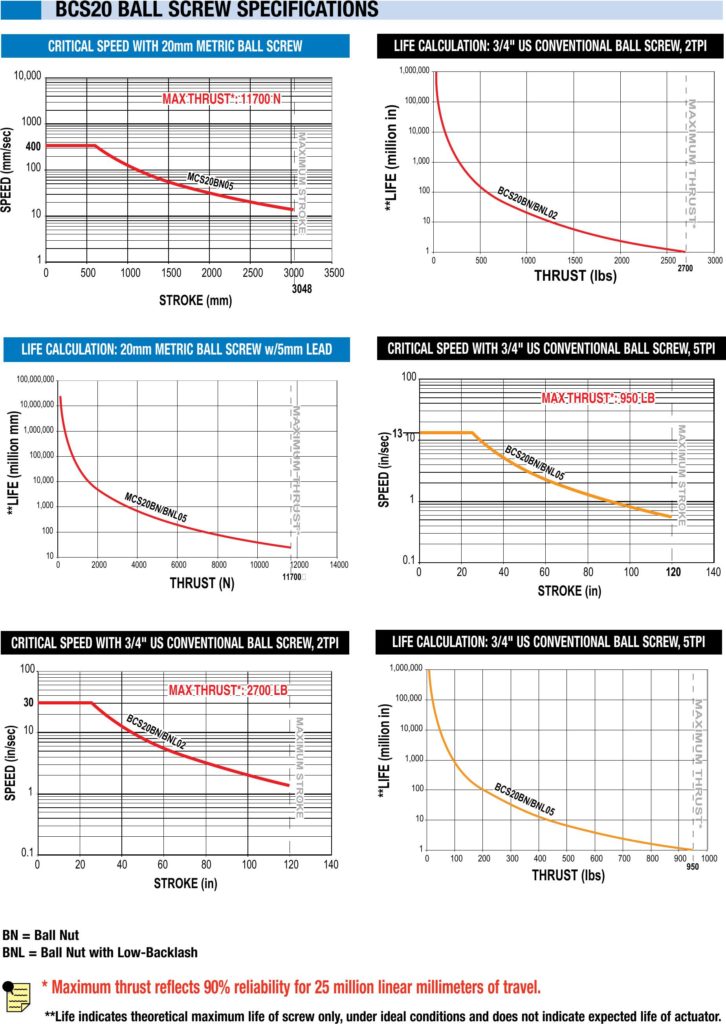 BCS10 Motor Mounts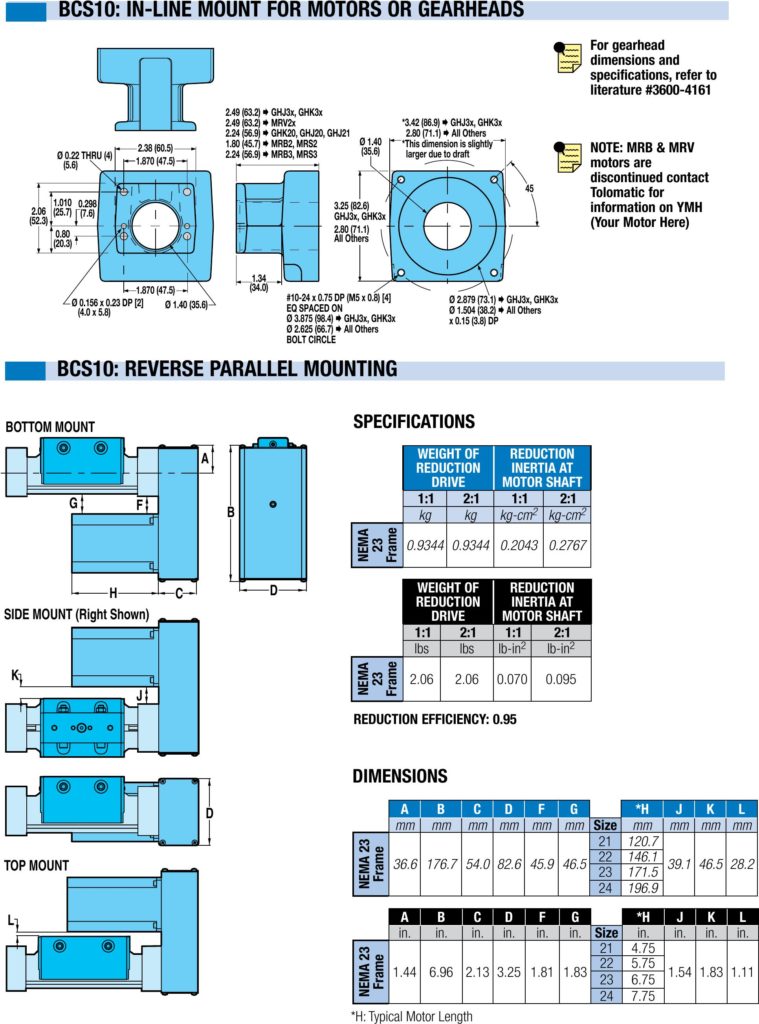 BCS15 Motor Mounts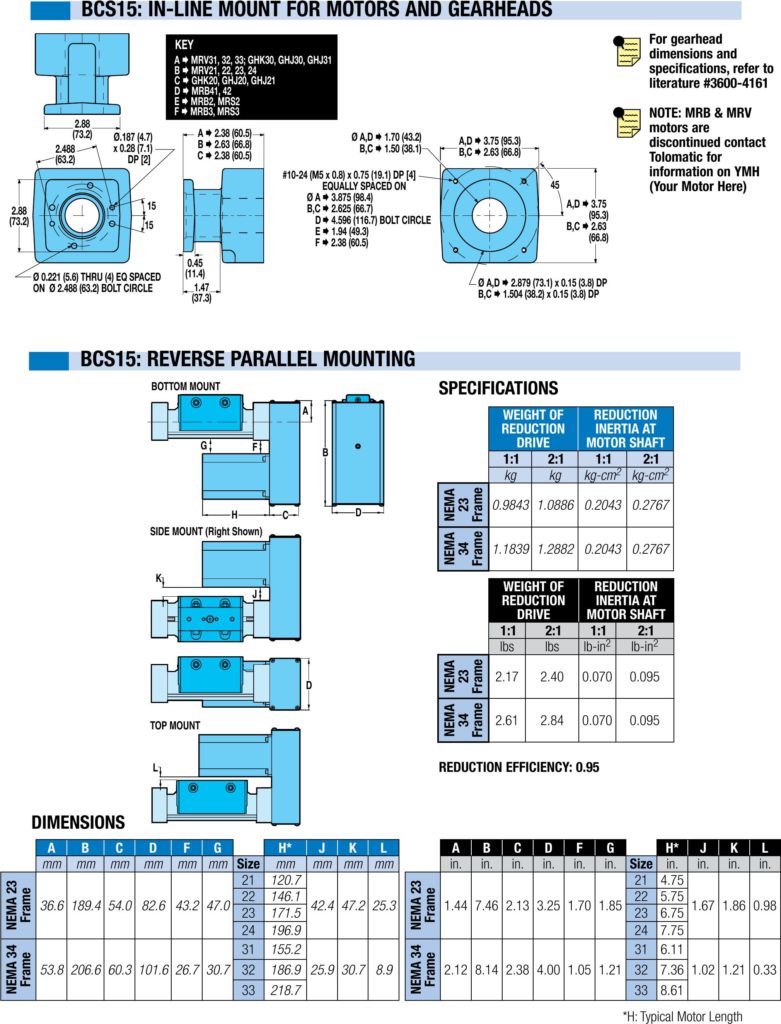 BCS20 Motor Mounts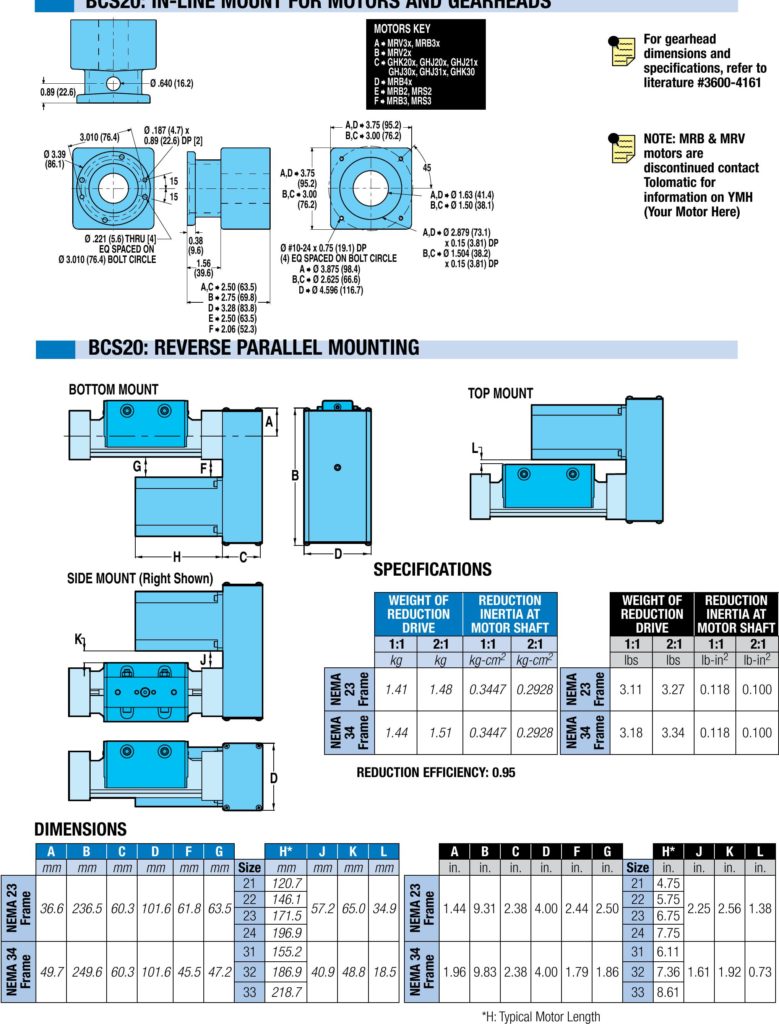 BCS10 Actuator & Options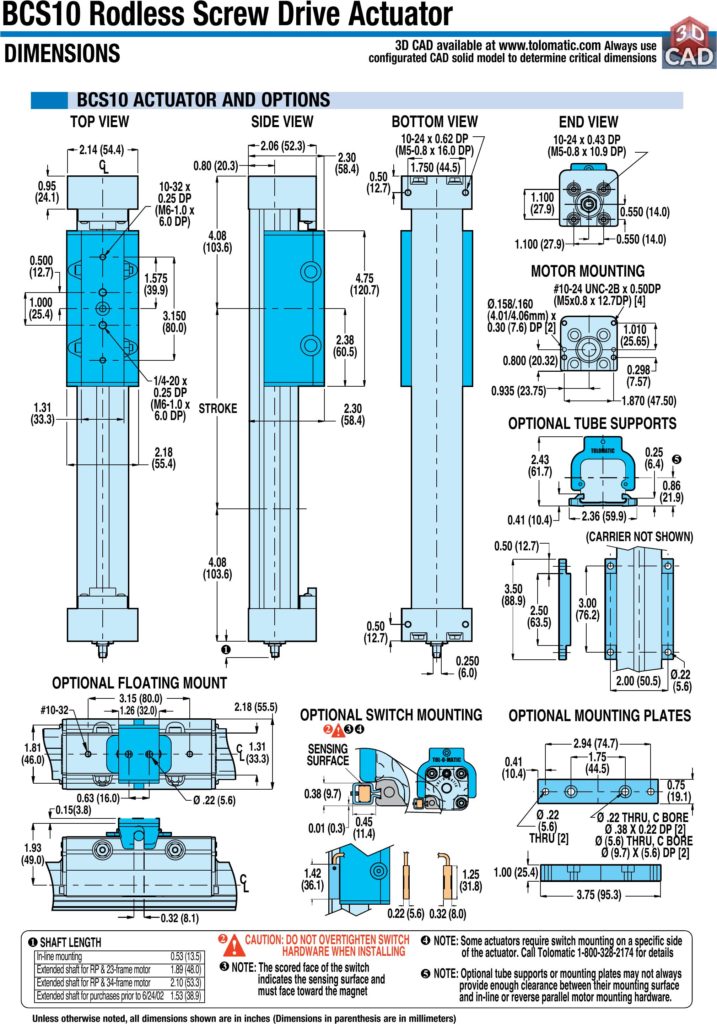 BCS15 Actuator & Options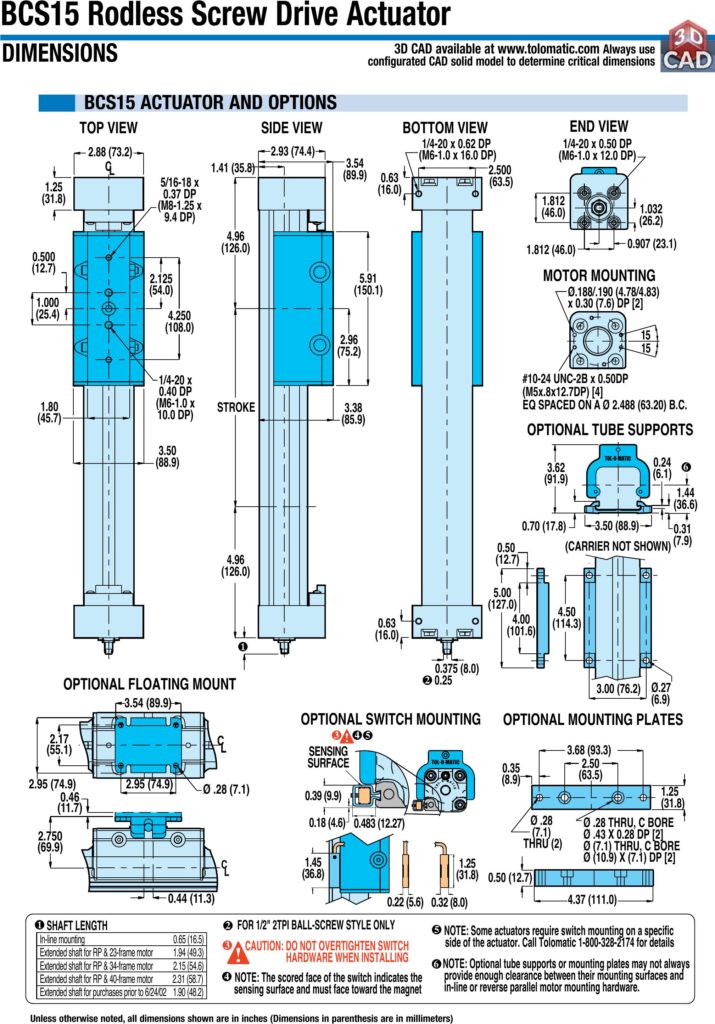 BCS20 Actuator & Options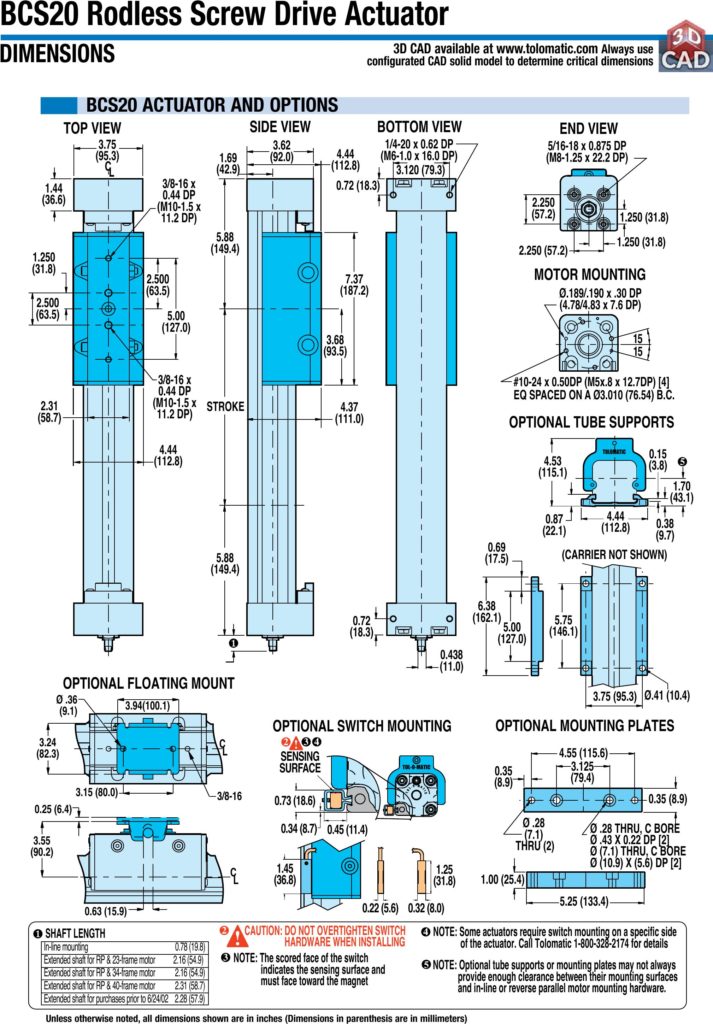 Information Center:
English
Chinese
German
Spanish
Use the links below to locate a Tolomatic distributor in your area, find out more information on how to specify and configure your actuator, service parts information, and selection guidelines and tips.
BCS Ordering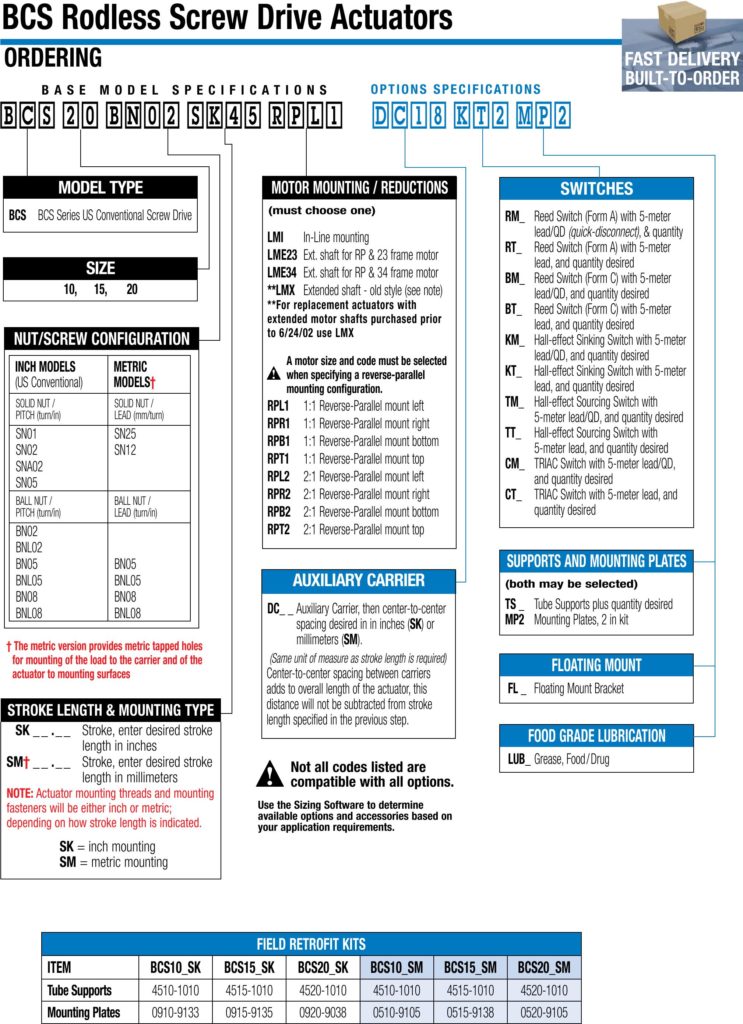 BCS Selection Guidelines