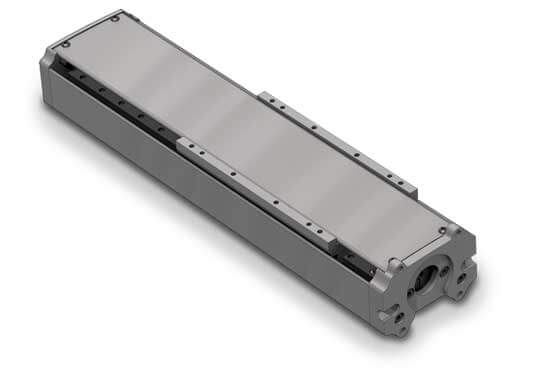 TKS Linear Actuators
TKS precision linear actuators offer a dual profile rail with wide, low profile base ideal for XY tables/stages and XYZ systems.
The TKS precision linear actuator is designed for applications carrying moderate load and requiring high precision in parameters such as flatness, straightness and accuracy. XY or XYZ tables/stages can easily be created using TKS precision linear actuators. Two parallel profiled rails with four recirculating ball linear guides provide consistent and precise performance.
Choice of either acme or ball nuts
System payloads up to 90 kg (200 lb)
2 metric body size screw/nut combinations
Strokes in any incremental length up to 2438 mm (96 in)
For applications requiring a larger stage product or TKS25/75 applications, please see the TRS
TKS Features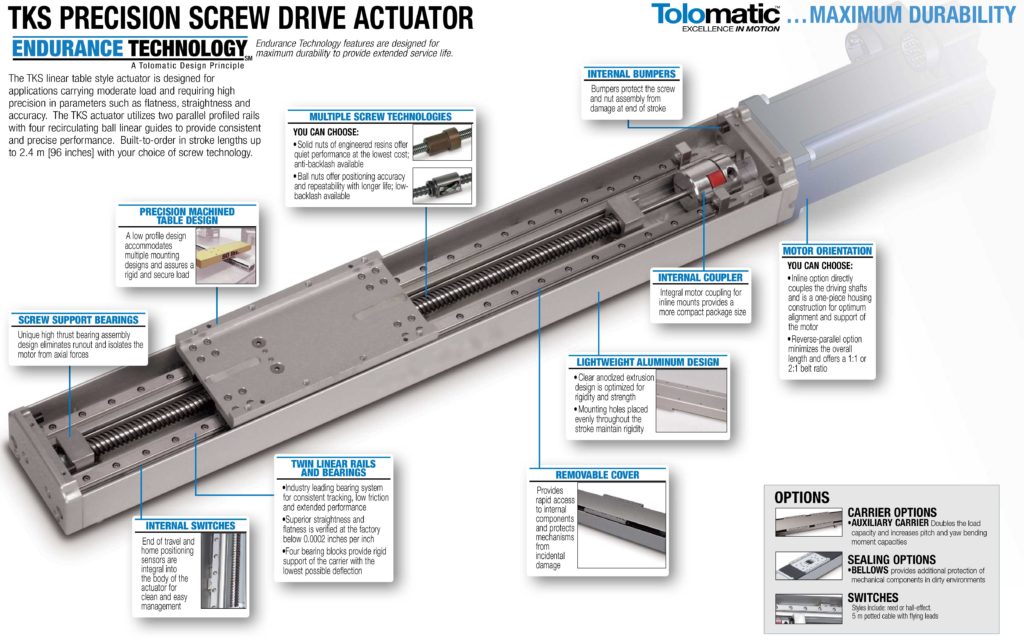 TKS Switch Performance & Wiring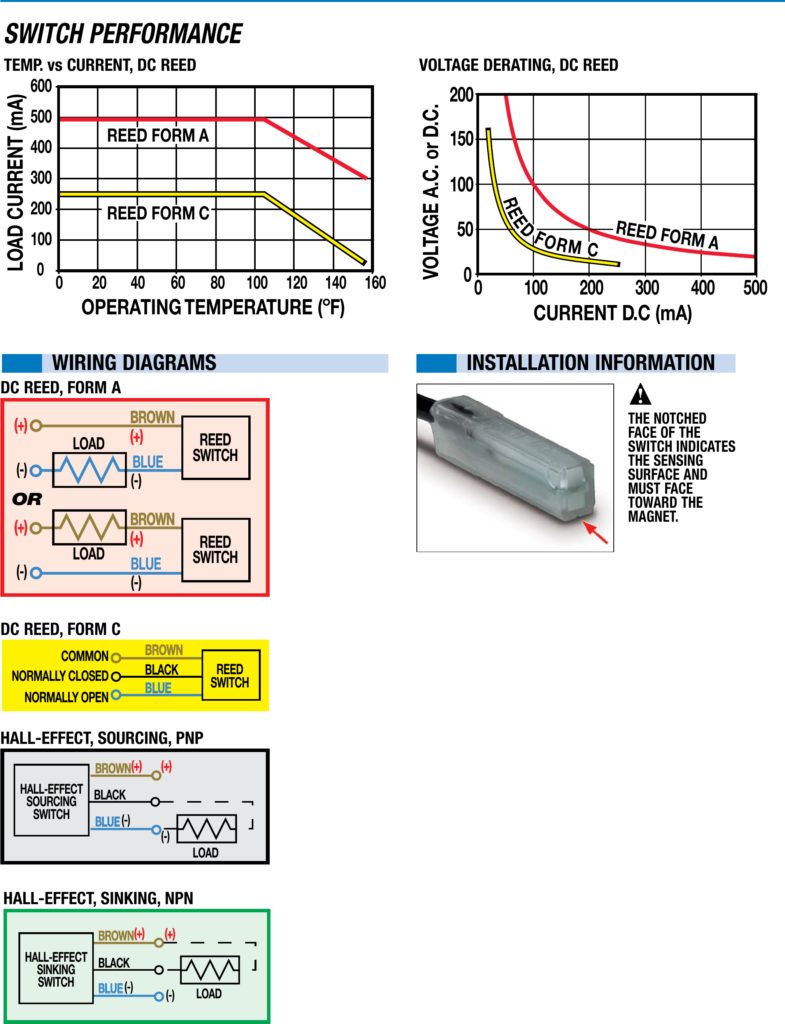 TKS Switches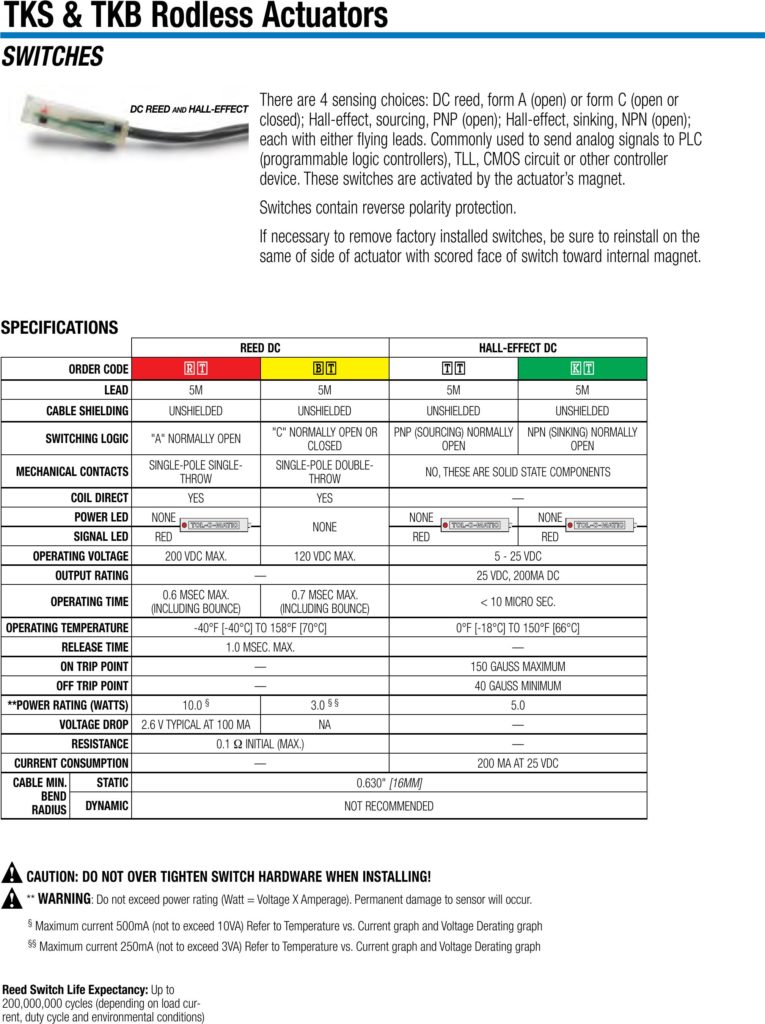 TKS Bending Moments & Loads Specifications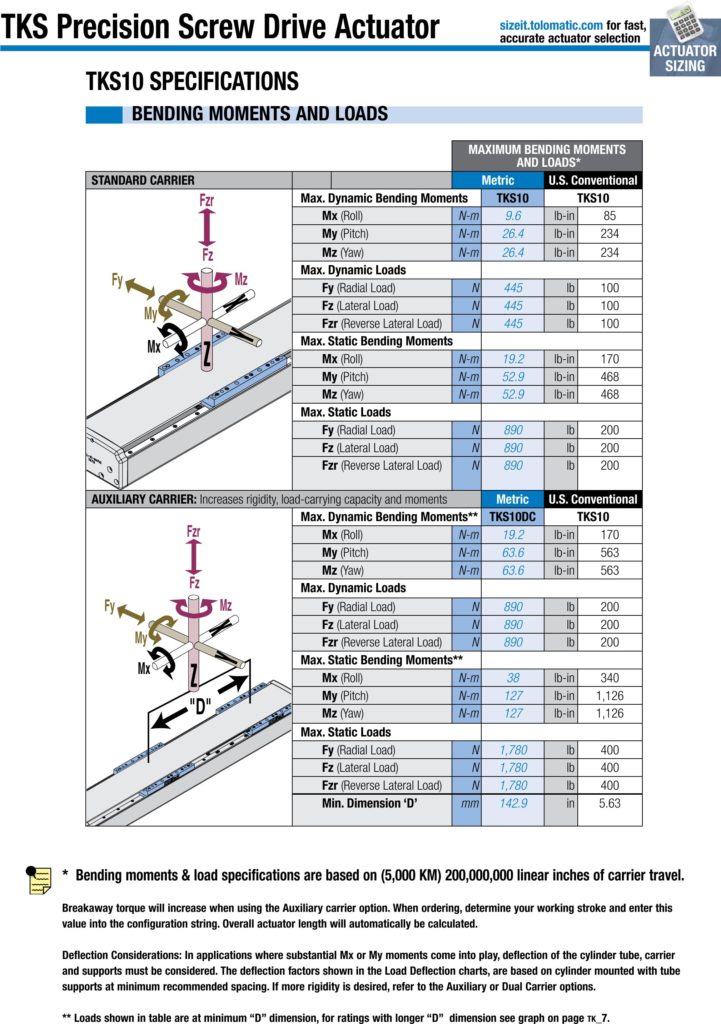 TKS Load Deflection & Auxiliary Bending Specifications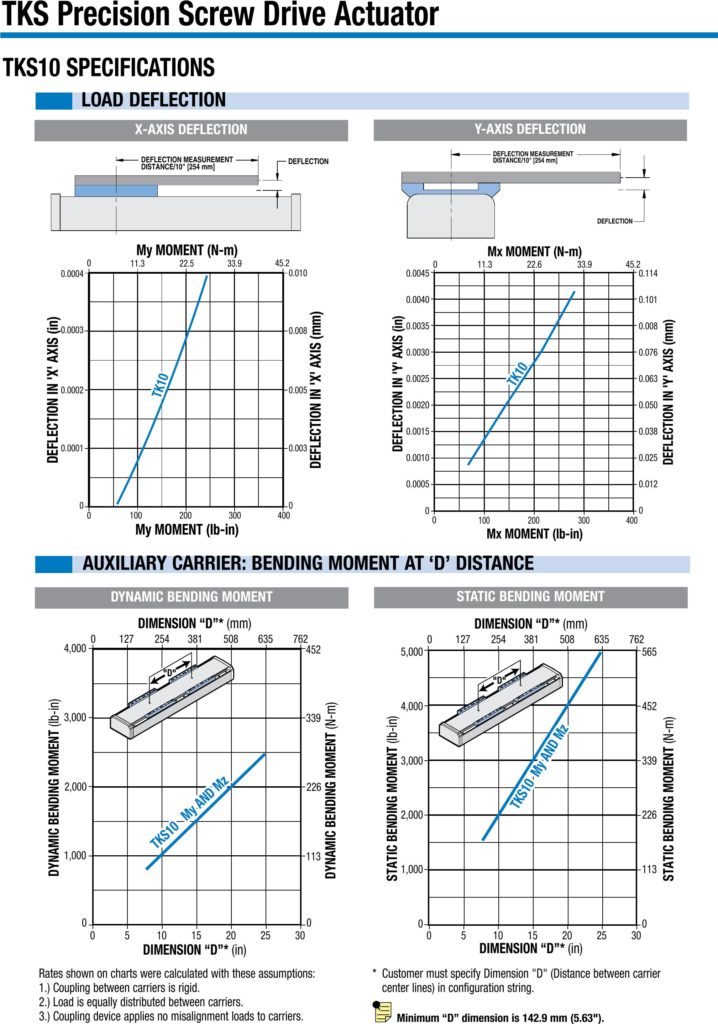 TKS Bellows Stroke & Mounting Plate Specifications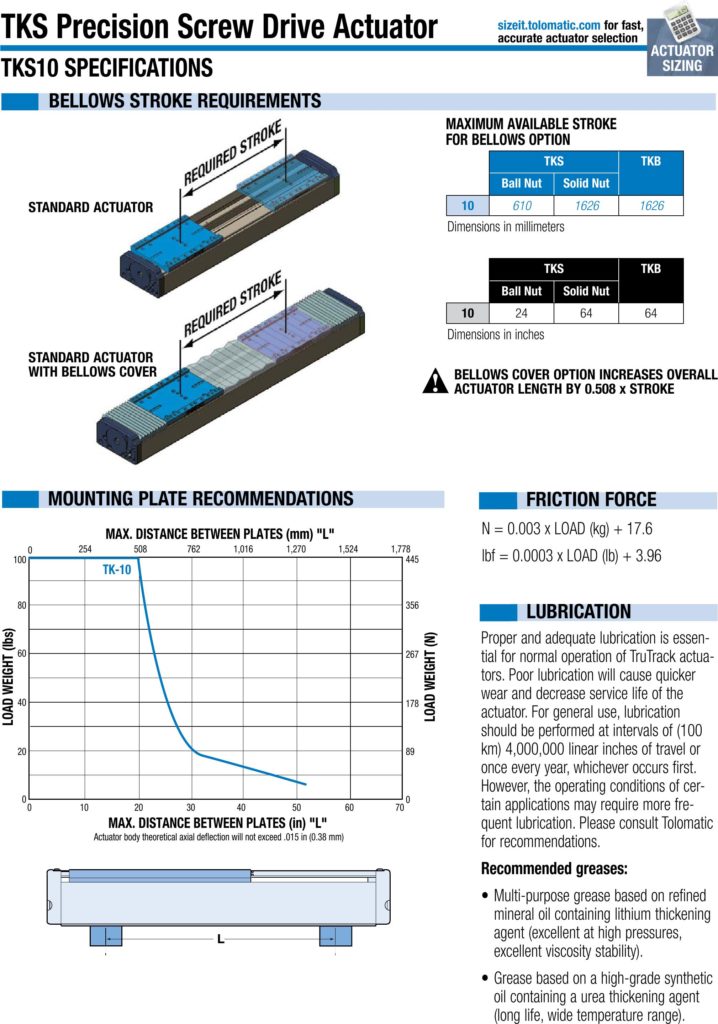 TKS Critical Speed Capacities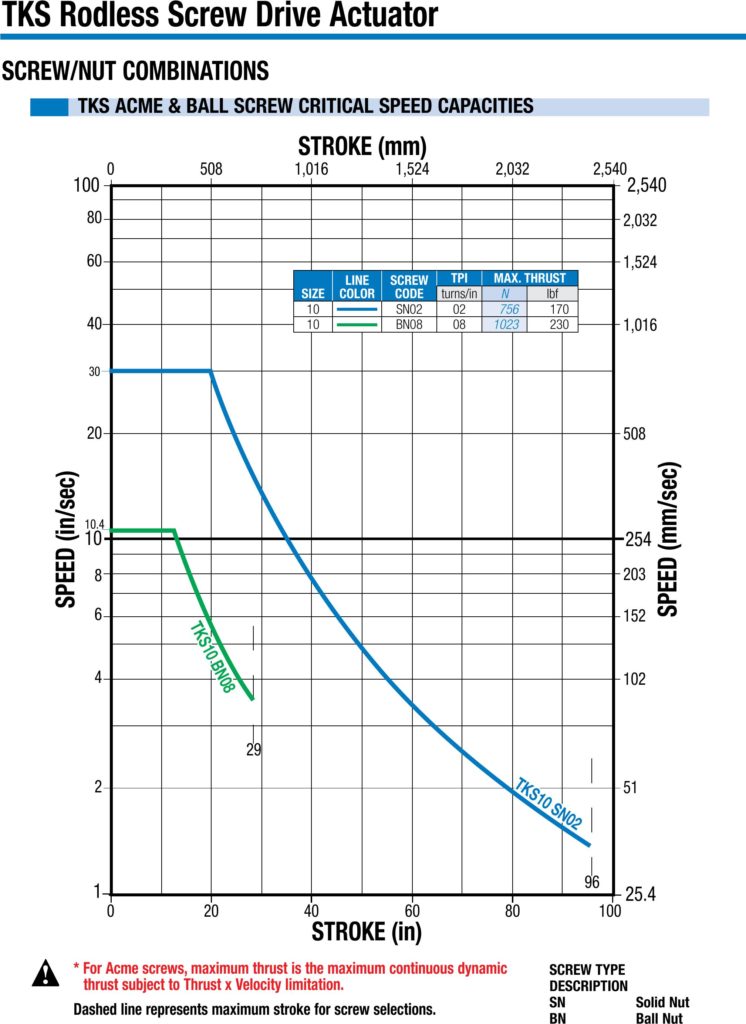 TKS Acme Screw PV Limits & Ball Screw Life Calculation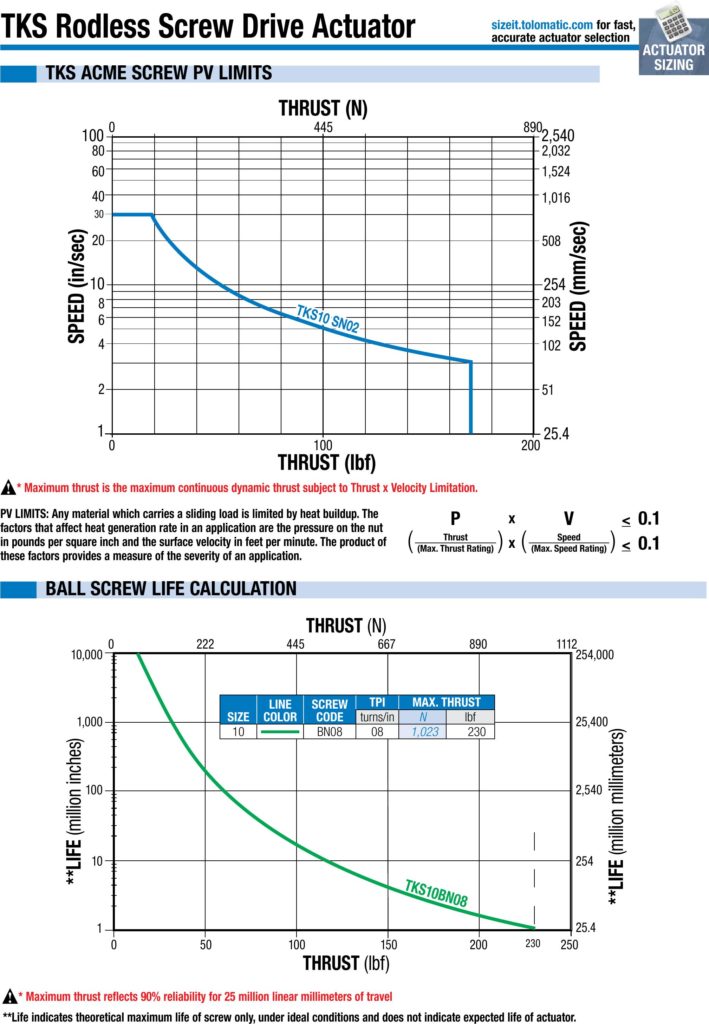 TKS Actuator Size & Screw Selection Specs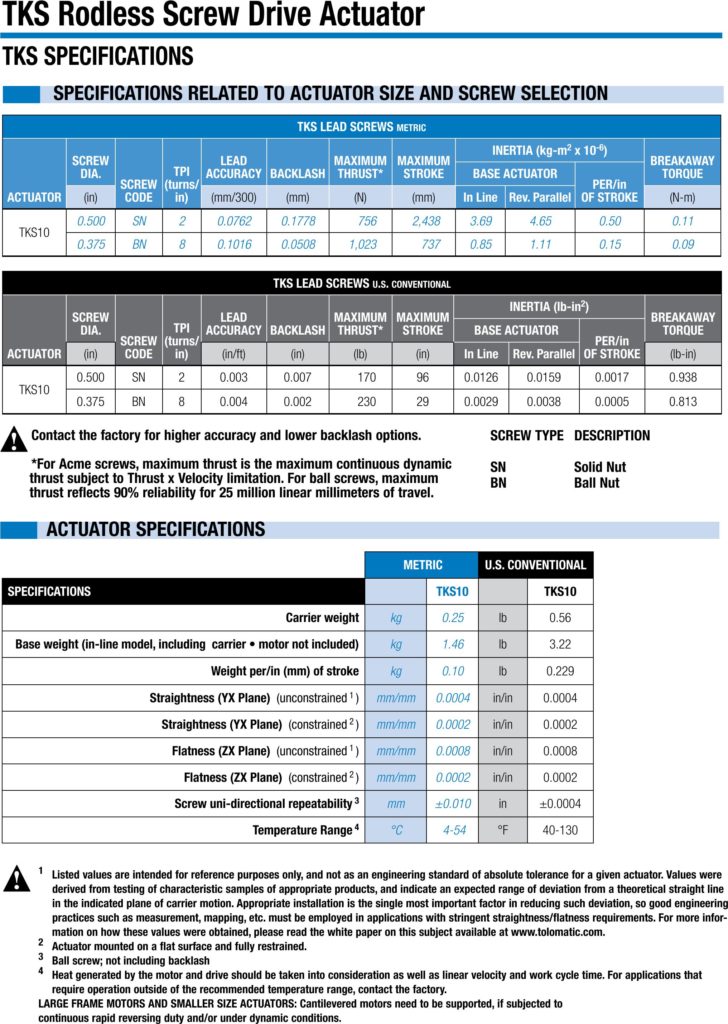 TKS Actuator Dimensions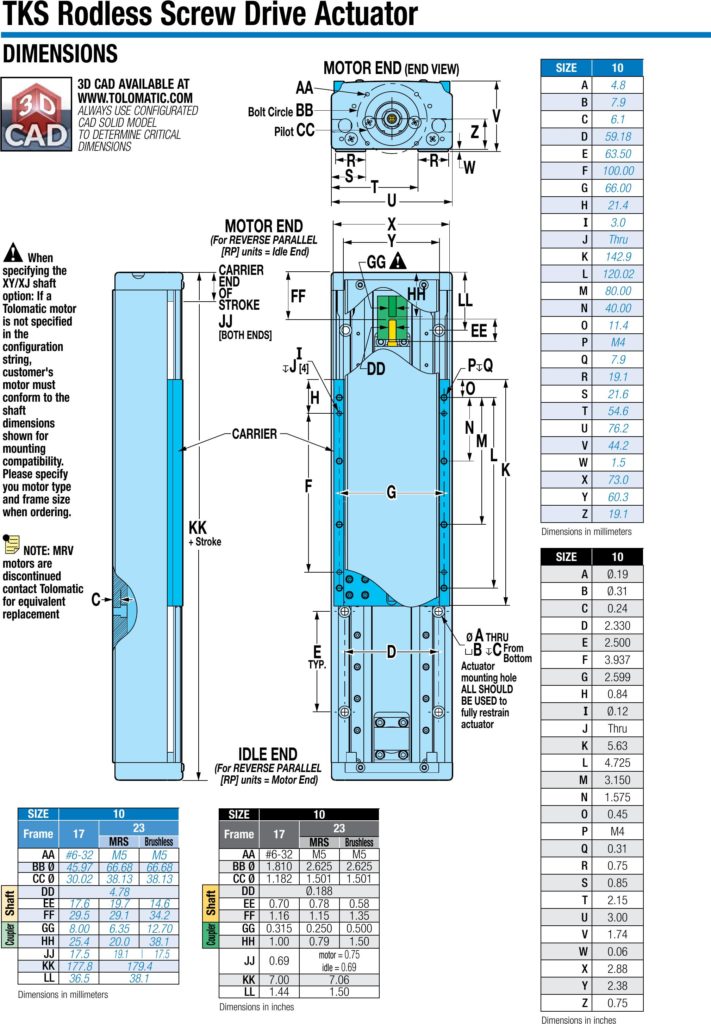 TKS Mount Option Dimensions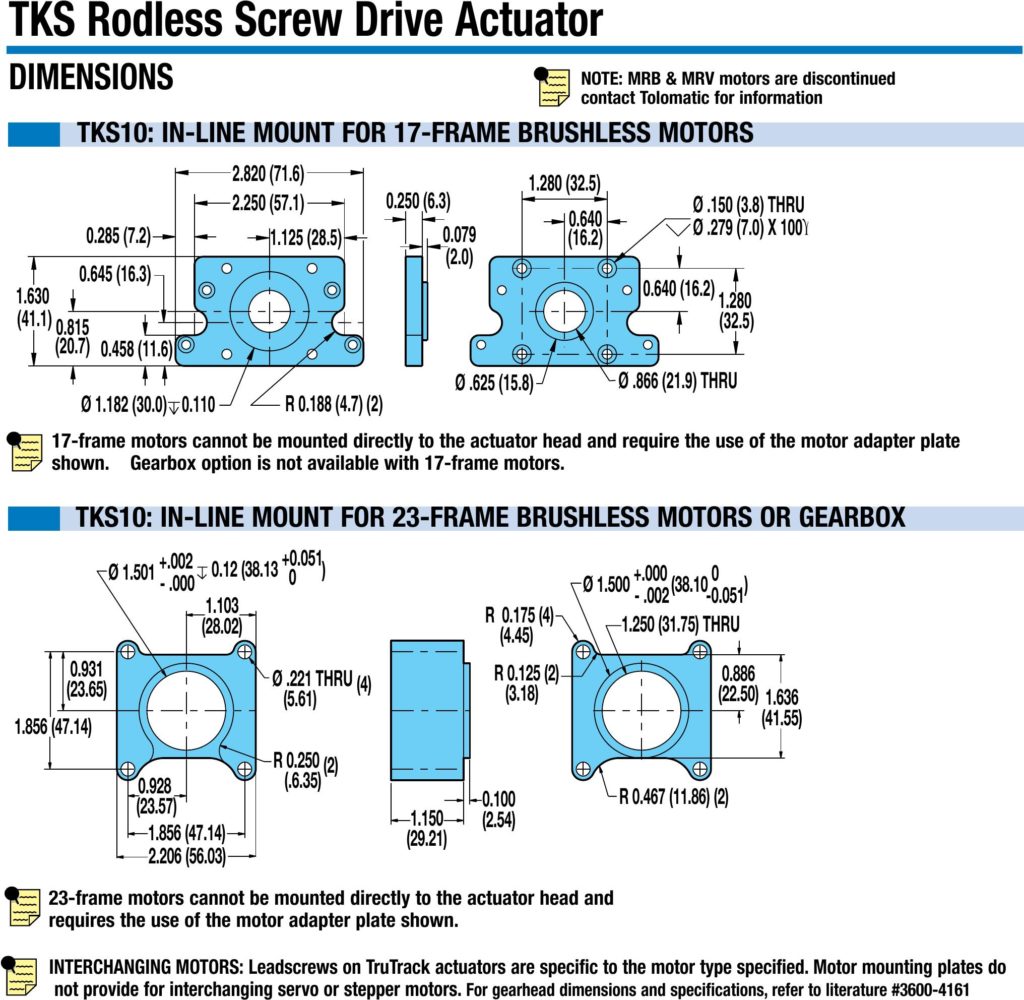 TKS Reverse Parallel Mounting Dimensions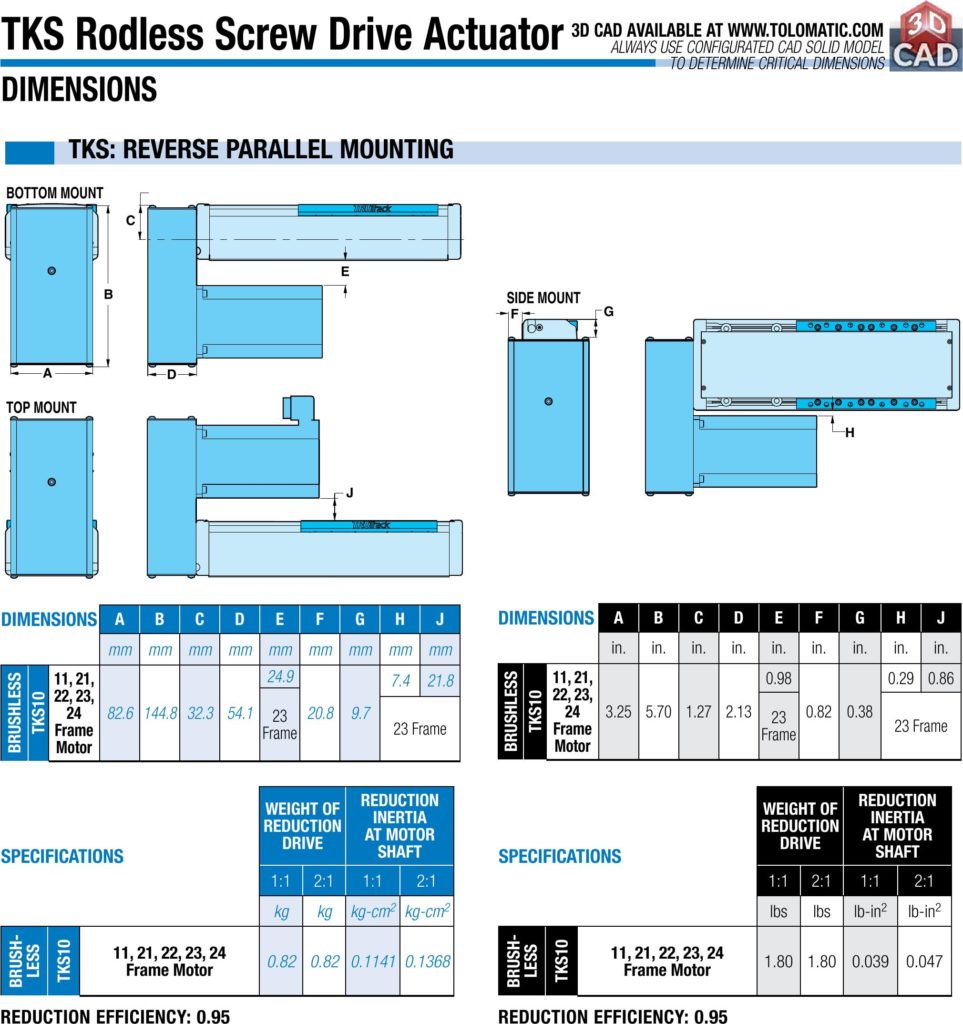 Information Center:
English
Chinese
German
Spanish
Use the links below to locate a Tolomatic distributor in your area, find out more information on how to specify and configure your actuator, service parts information, and selection guidelines and tips.
TKS Ordering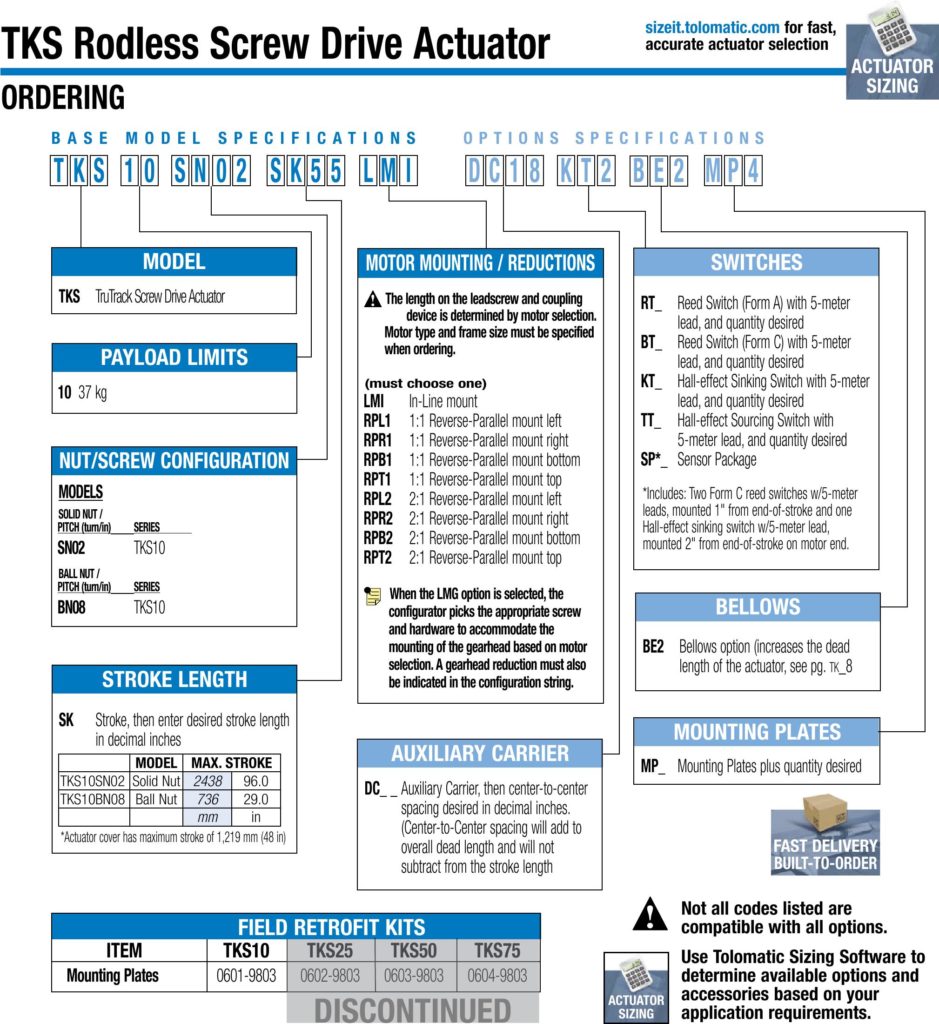 TKS Selection Guidelines