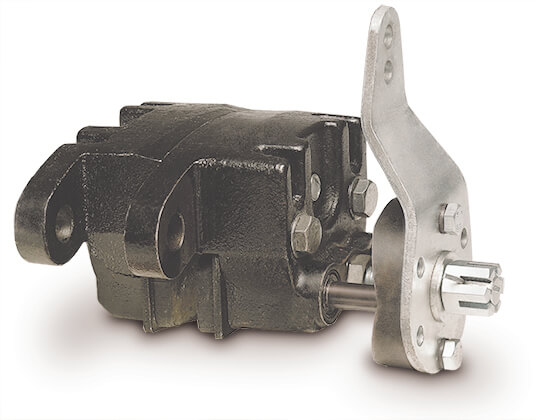 MB3 Series Mechanical Disc Brake
The MB3 mechanical disc brake series provides up to 33,700 in-lbs (3808 Nm) of torque. MB3 mechanical disc brakes are single acting and available in fixed mount and floating disc models.
Durable cast iron construction
Replaceable high-grade friction material
Accommodates disc diameters up to 30 inches (762 mm)
MB3 Features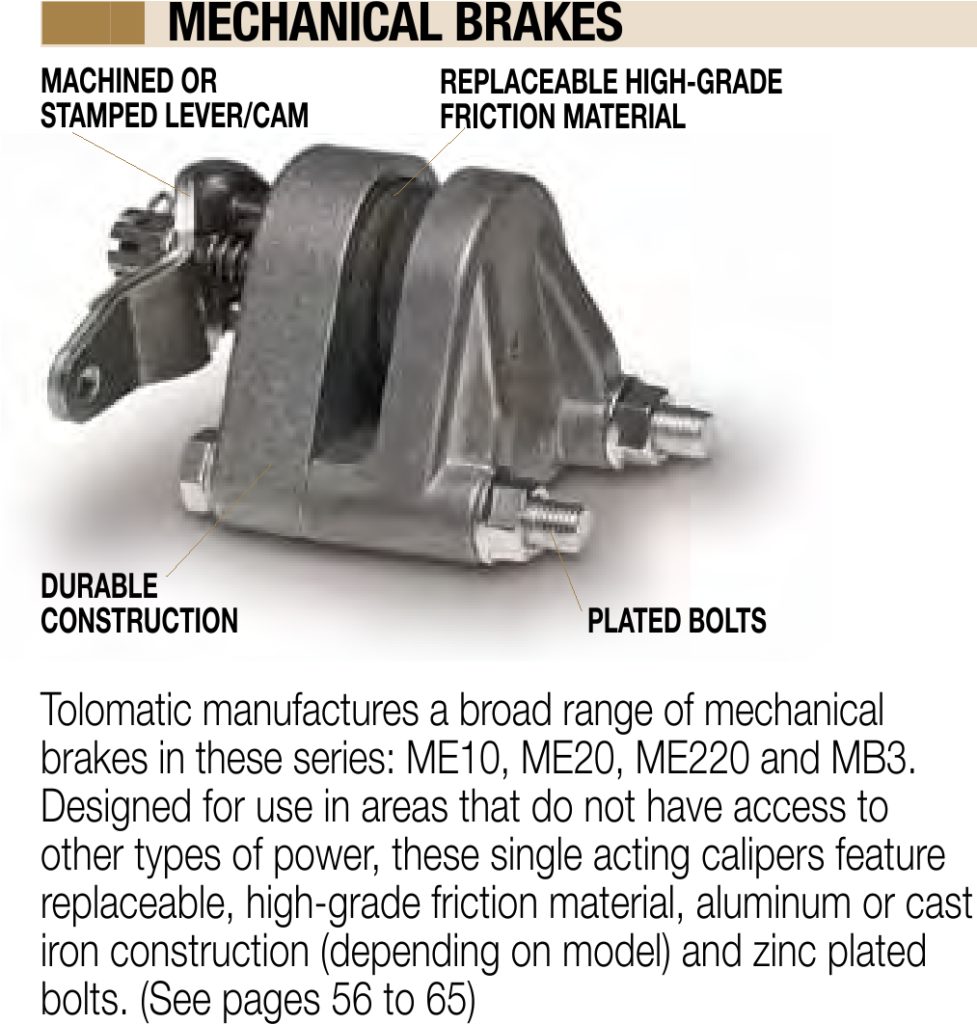 MB3 Specs & Torque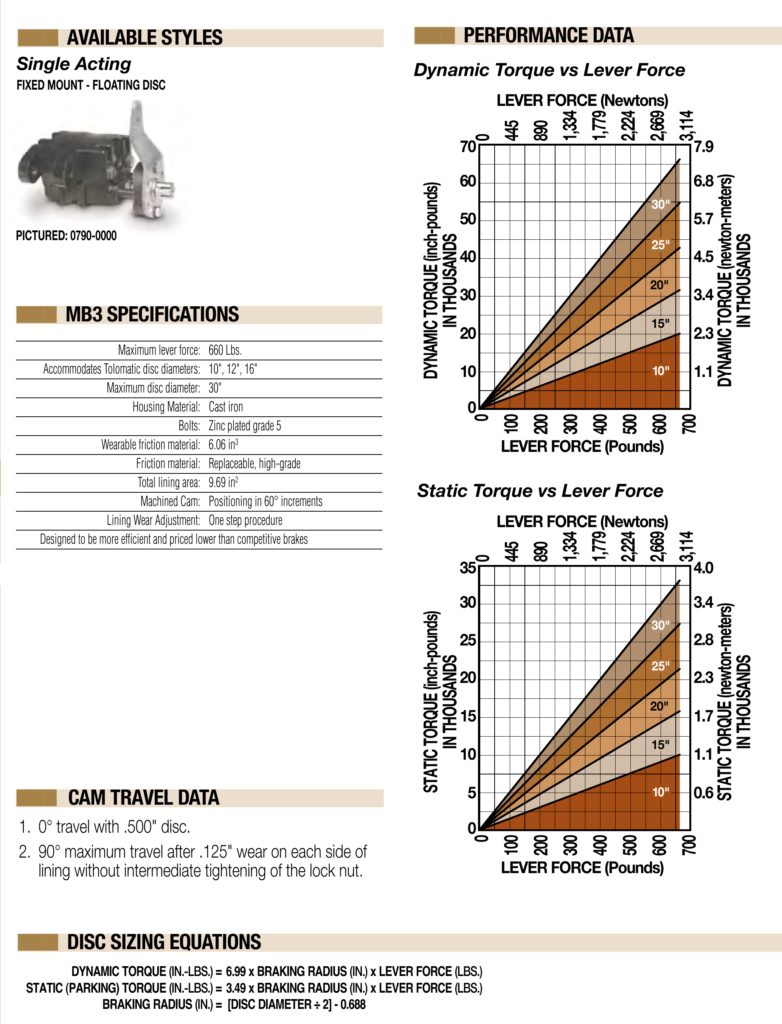 MB3 Dimensions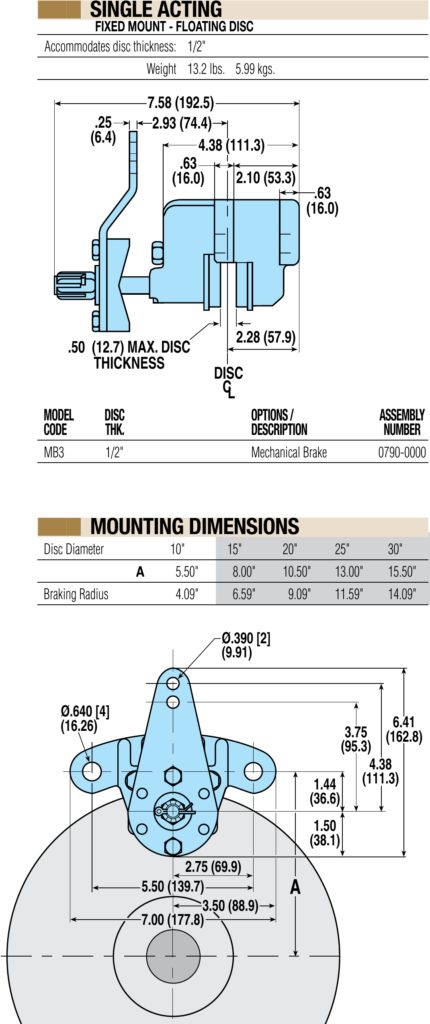 Information Center:
English
Chinese
German
Spanish
Parts & Maintenance Sheets
Terms & Conditions
Use the links below to locate a Tolomatic distributor in your area, find out more information on how to specify, service parts information, and selection guidelines and tips.