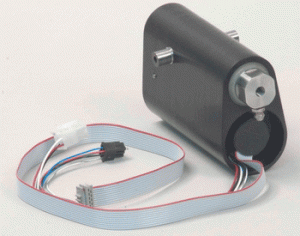 Animatronics: Theme Park Ride
Product Family: Electric
Product Used: Rod Actuator
Product Type: Custom
Application Requirements
Continuous Force: 95 lbf
Peak Force: 220 lbf
Maximum Velocity: 8 inches/sec
Application Description:
Move the limbs of an animatronics robot to the beat of music for a theme park ride.
Challenge:
Designers of a theme park ride were changing over the ride's animatronics from pneumatic cylinders to electric. The existing space for the electric actuator replacement was very small and the actuator needed to provide 20 million cycles before failure. The actuator also needed a backlash rating of .005" or less.
Tolomatic Solution:
A custom electric actuator was designed to fit into the customer's small envelope size. The actuator was made with a low-backlash ball nut and grease fitting to meet the customer's life requirements.
Customer Benefit:
Electric actuator retrofit in existing space requirement
Long actuator life
Easy maintenance
ARTENT-005