INFOGRAPHIC: Electric vs. Servo-hydraulic vs. Hydraulic Actuators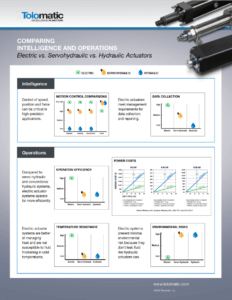 File type: PDF
File size: 1.84 MB
COMPARING INTELLIGENCE AND OPERATIONS
Electric vs. Servohydraulic vs. Hydraulic Actuators

Intelligence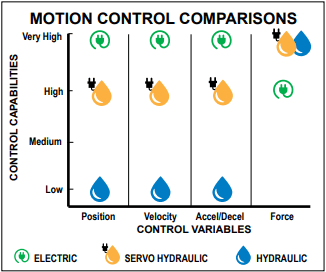 Control of speed, positon and force can be critical in high-precision applications.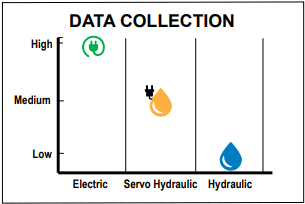 Electric actuators meet management requirements for data collection and reporting.
Operations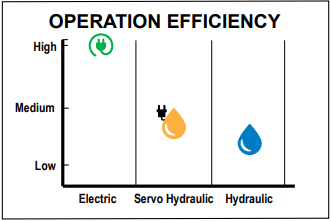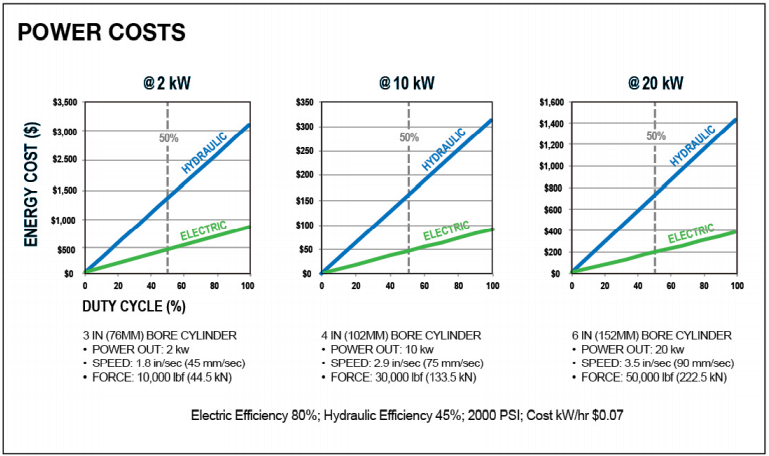 Compared to servo-hydraulic and conventional hydrualic systems, electric actuator systems operate far more efficiently.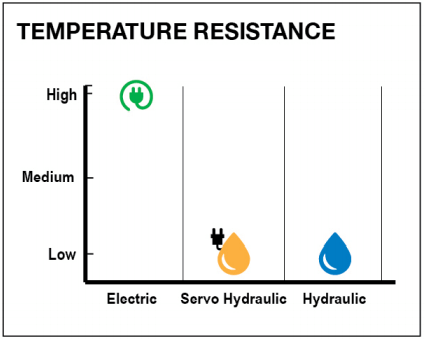 Electric actuator systems are better at managing heat and are not susceptible to fluid thickening in cold temperatures.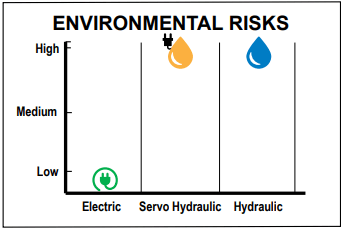 Electric systems present minimal environmental risk because they don't leak fluid like hydraulic actuators can.