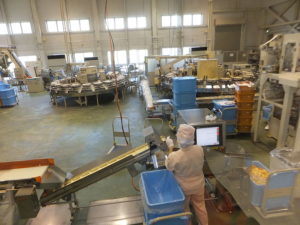 Until recently, the food processing industry has handled contamination reactively. If a foodborne illness was traced back to contamination at a manufacturing plant, the FDA (Food and Drug Administration) had the manufacturer fix the problem.
The flaw in this system, though, was that most of these illnesses were preventable. The Centers for Disease Control and Prevention estimates that 48 million people (1 in 6 Americans) get sick, 128,000 are hospitalized, and 3,000 die each year from foodborne diseases. That makes food contamination a major public health issue.
The federal government stepped in to change the way the FDA and food producers operate with the Food Safety Modernization Act (FSMA) – signed into law in January 2011. This important legislation shifts the focus to preventing contamination problems instead of just responding to them. FSMA affects all automation components used in the industry, including linear actuators.