Linear actuator reduces energy use in food & beverage processing
By Tolomatic on April 23, 2015
---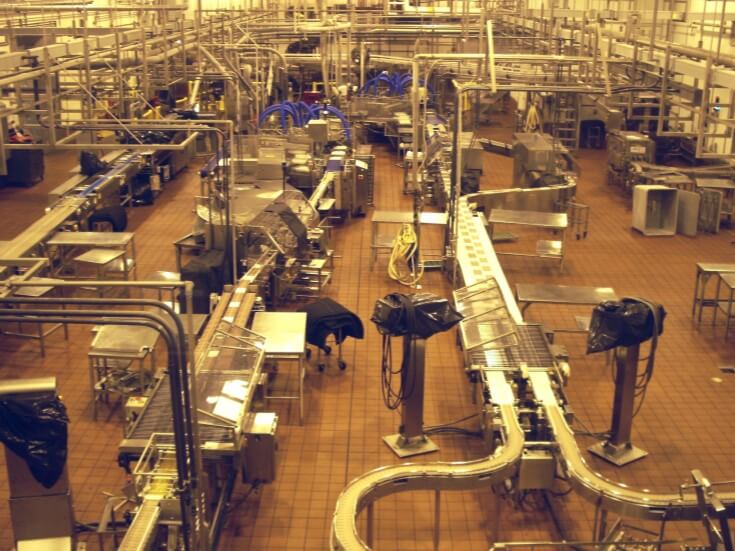 Once upon a time, managers of food and beverage processing plants considered energy costs to be a basic cost of doing business – something out of their control. But several factors have changed that attitude. Among them are rising energy prices, a challenging economy and an emphasis on reducing the environmental impact of manufacturing facilities.
Processors now see energy use as a cost that can and should be strategically managed. Companies are trying to optimize their energy budgets – increasing their plants' energy efficiency, reducing use and looking for lower cost, cleaner energy sources. They're also looking at the energy use of all machinery and automation components like linear actuators.
In some ways, the nature of food and beverage processing operations makes it difficult to manage energy costs. Processes are proprietary, and machinery is specialized. It can be difficult to measure the energy impact of any changes that are made.
As a supplier of linear actuators used in food and beverage processing equipment, we are committed to providing products that help processors be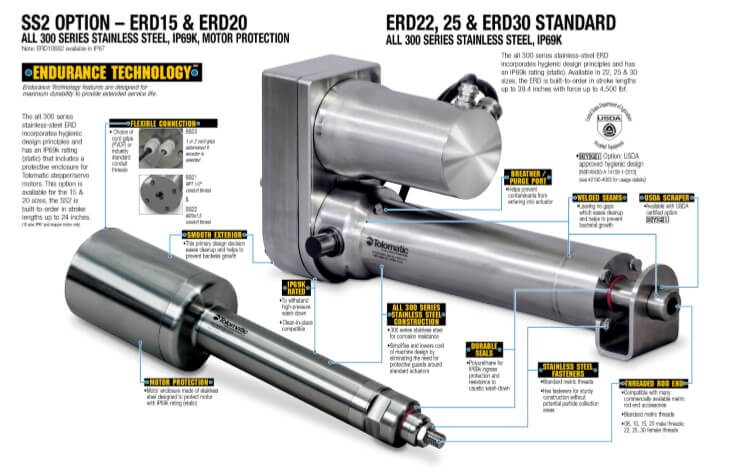 more energy efficient. Our ERD electric rod actuator line offers many advantages compared to pneumatic cylinders: lower energy use, greater operating efficiency, better throughput and less downtime for maintenance. The ERD electric cylinder family includes USDA certified models, all-stainless options and ratings of up to IP67 and IP69K.
Download our brochure on our ERD product line
Resources
For more information on linear actuators in food & beverage processing