Easy as pie
By Andrew Zaske on November 19, 2020
---
Hygienically designed electric actuators are on the menu for food safety and more efficient production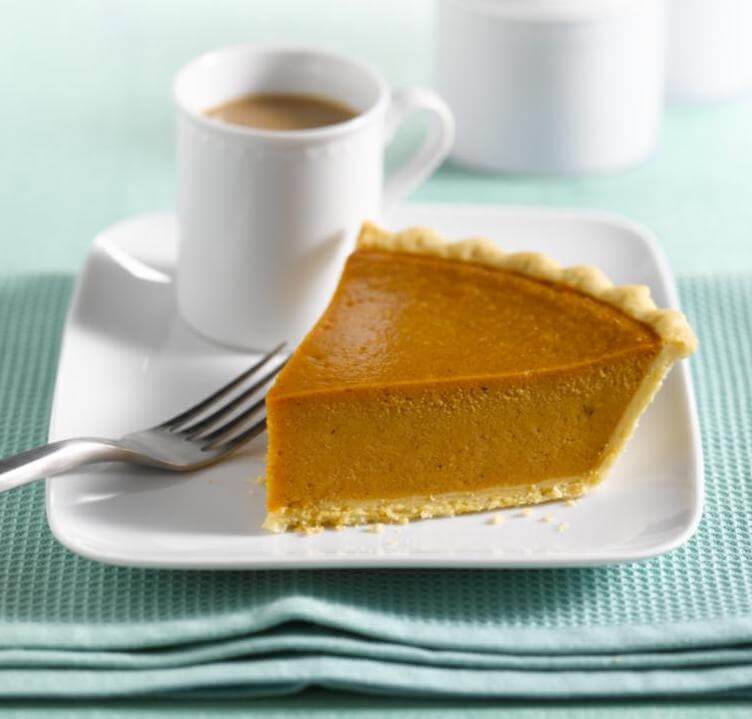 No matter how much Thanksgiving turkey and stuffing we eat, we always find room for a slice of pumpkin pie. Anticipating that need, dessert producers ramp up production during the months leading up to November. Pumpkin pies that are baked to a smooth golden brown have been rolling off conveyors into cold storage areas. Dessert producers bake their pies not only according to traditional secret recipes (according to their ads), but also to current and stringent food safety standards. All this is needs to be done at a cost consumers can afford in quantities that allow for plenty of leftovers. Hygienically designed electric actuators make it all possible. (Photo: Legendary Bakery)
One tradition that can change
Speaking of tradition, for decades many food production facilities have been dependent on pneumatic automation. These processes were the standard, but they aren't as flexible, precise or efficient compared to electric actuators. And, although some fluid power systems are hygienically designed for food processing, pneumatic and hydraulic cylinders can create contamination risks. Pneumatic cylinders use lots of plant shop air, and it is challenging to  clean, filter and dry the air at the point of work to prevent condensation—and bacteria, which thrives in damp areas. Hydraulic cylinders can leak hydraulic fluid and potentially contaminate the food product. Oil is slippery and leaks create safety concerns.
The electric actuator advantage
In contrast, electric actuators mitigate the risks associated with fluid power systems and offer a clean technology for hygienic, sanitary environments. Plus, machines designed for food processing must be designed to meet increasingly stringent requirements to keep food clean during production and ensure it arrives safely to your table. Standards such as EHEDG, 3A, USDA, FSMA and others define hygienic design principles for machines and components to prevent bacterial contamination of the food and beverage products.
It is important to research your electric actuator choices carefully. You want to ensure that they are built to meet the hygienic standard, and also that they are built to withstand the cleaning environments required in a food plant. Find actuators that have been designed and tested to operate with an IP69K rating and then make sure they can be properly maintained.
Best practices for clean, safe food production
Machine designers can meet manufacturer expectations and comply with food-safety standards by applying best practices for specifying electric actuators in food processing equipment. These design principles create open, clean-in-place designs that reduce risk of bacterial contamination and improve the overall cleanliness of machine designs.
Here are 5 best practices for design and installing electric actuators in food processing equipment: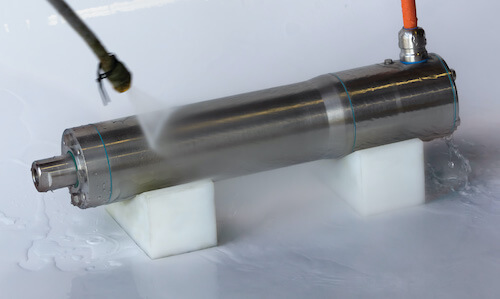 1. Select hygienically designed actuators
2. Design the actuator into your open architecture machine/system
3. Install and handle electric actuators according to manufacture directions
4. Maintain and clean actuators
5. Compare integrated motor and non-integrated actuator designs and select the best option for your machine design
Read the full details in our new white paper:
The top 5 best practices for designing electric actuators into food processing equipment
Perfect pie: Electric actuator solution
Here's how one manufacturer created an electric system that overcame many obstacles:
Challenge:
An award-winning national bakery needed to install a new filling system with eight variable dispensing heads into the production line. The current system used a pneumatic version of filling equipment. However, the manufacturer required faster fill speed to increase throughput and improve fill accuracy to eliminate product overfills or underfills. The producer challenged the machine designer to build an electric filling system, with eight independent variable dispensing heads, that would integrate into a production line with conveying, check-weighing and heat-sealing systems. Reducing changeover time was another key requirement to accommodate various recipes and container sizes. This reduction in changeover time created increased production capacity and throughput down the line.
Solution:
Tolomatic IMA-S electric rod style screw drive actuators were selected to drive each of the eight dispensing heads at 6 in/sec (152 mm/sec) and 150 lbf (.66 kN) of force. 316 stainless steel construction combined with a replaceable IP69K seal met the hygienic challenges of clean-in-place wash-down for food safety. Tolomatic's integrated motor/actuator product integrated with a Rockwell servo drive and provided seamless compatibility with customer specified Allen Bradley controls.
Manufacturer benefit:
Actuators provided variable stroke lengths with control over acceleration/deceleration, resulting in decreased overfill, waste, and non-conforming product.
Replacing pneumatic cylinders and manual adjustment resulted in faster changeovers and eliminated human error.
Complete compatibility with chosen motors, drives, controls, and other integrated equipment.
Increased speed, throughput, and production yield.
Tolomatic hygienic design solutions 
Tolomatic has a wide range of electric actuators that meet requirements for washdown, clean-in-place, IP69k and more. Download our brochure and check out these products:
IMA-S hygienic integrated stainless steel servo actuators
Need some more food for thought?
Contact a Tolomatic engineer and start a conversation 
Happy Thanksgiving and enjoy the pie!