Electric linear actuator is clean-in-place, washdown ready
By Tolomatic on June 28, 2016
---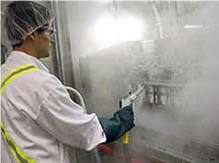 Stringent regulations govern the food processing industry. Food processing equipment and components, like electric linear actuators, must meet food safety regulations and stand up to clean-in-place (CIP) procedures. Food industry cleaning procedures may include regular washdowns with hot water, steam, high pressures, and caustic chemicals. Corrosion resistant materials and a water-shedding design are musts.
Need to know more about how to select an electric linear actuator for a food and beverage industry application? Get our white paper.
CIP or COP: Clean is critical
Food processing equipment can be cleaned-in-place (CIP) or cleaned-out-of-place (COP). CIP systems can clean even interior surfaces of difficult-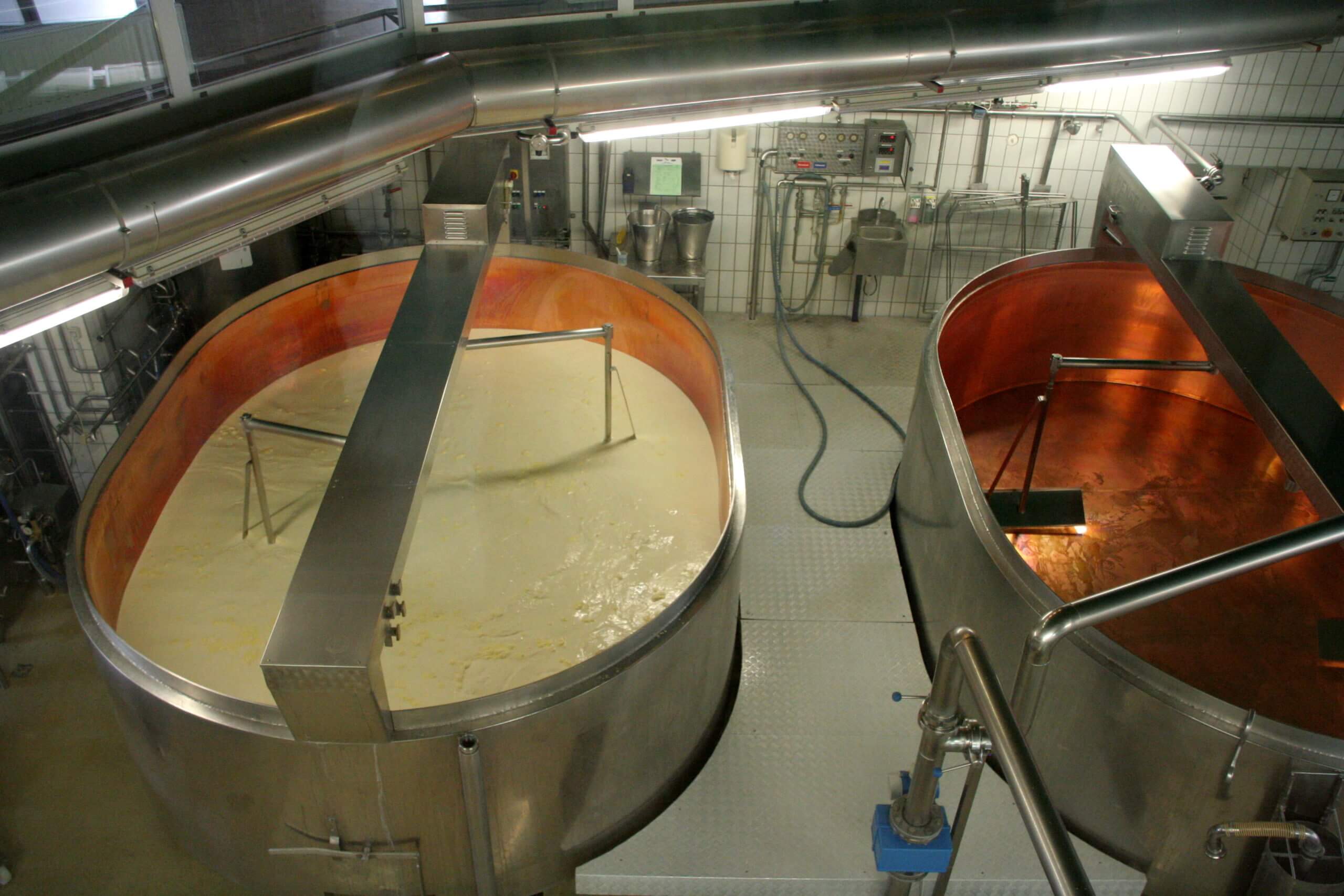 to-move equipment. COP methods clean equipment or components that cannot be cleaned where they're used. Either method lets food producers keep production equipment clean and sanitized. The type of cleaning method used has to take both the equipment and the food product into account. The goals are to maximize cleaning/sanitizing effectiveness while minimizing the amount of time cleaning procedures take.
With the advent of the Food Safety Modernization Act (FSMA), there is more emphasis on sanitary design in food plants. Equipment manufacturers are focusing design efforts on making food processing equipment easier to clean and sanitize and better able to stand up to CIP and COP processes. Linear actuators used in food processing equipment need to handle the rigors of regular cleaning and sanitizing procedures without diminished performance, effectiveness or life expectancy.
Wanted: Electric actuator to stand up to washdowns
As part of the dairy industry, cheese production has some of the strictest regulations for cleanliness and food safety. When a cheesemaker was looking for a linear actuator to push cheese blocks out of molds, they needed an actuator that would not introduce any contaminants into the food and could withstand high-pressure, high-temperature washdowns. The producer knew a hydraulic cylinder wasn't appropriate because of the high probability of leaks. A pneumatic cylinder was rejected since there wasn't an existing pneumatic power system in the plant. An electric linear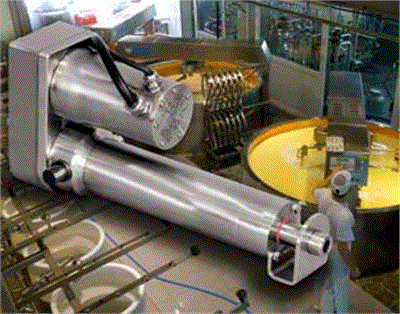 actuator seemed the best solution.
Electric actuator solution found
The cheesemaker asked Tolomatic for assistance. We recommended the USDA-approved ERD25 electric rod actuator. This electric linear actuator is constructed of stainless steel and is IP69K rated to stand up to the harshest conditions. Its hygienic design is approved by the USDA for use in dairy, meat (livestock) and poultry processing. The ERD25 actuator for this application has a longer-than-standard stroke to release cheese blocks from larger molds.
The ERD25 delivers the hygienic design the producer needs, plus it handles washdown procedures without the need for expensive shielding. Because it is fully programmable, the ERD25 offers greater control over position and speed.
USDA ERD electric cylinders
ERD electric cylinders are well-suited to food processing industry requirements. The ERD product family includes the IP69K, USDA-approved design in three sizes (22, 25 and 30). These models feature stainless steel housings and fasteners, a water-shedding design, corrosion-resistant seals and gaskets, and food grade lubricants. They are washdown-ready and clean-in-place compatible. No shielding is needed, so machine design is streamlined, and costs are reduced.
ERD actuators can be paired with many stepper or servo motors to create flexible, powerful, cost-effective electric actuator systems. See our video for ideas on how these actuators can be used.
Download our ERD series catalog here.
Learn more
Download our white paper on selecting electric linear actuators for the food processing industry.