Keeping it clean: hygienic linear actuators for food safety
By Tolomatic on May 30, 2018
---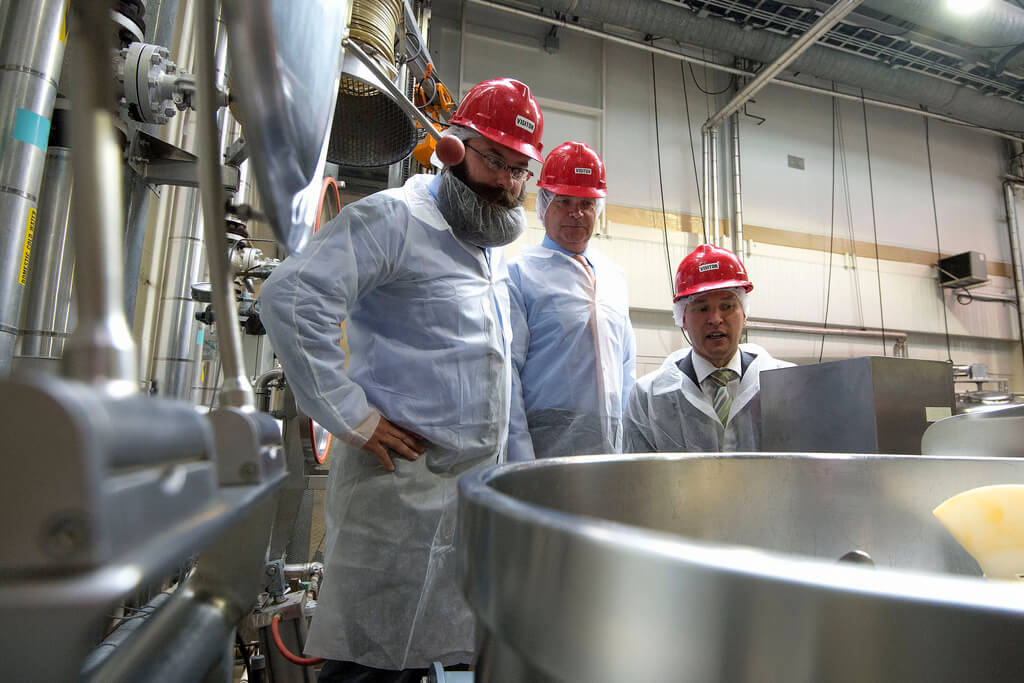 Cleanliness is serious business in food processing. The potential for contamination by microbes, chemicals and other foreign substances is real and always present. And food residue can be hard to eliminate. (Think dried-on oatmeal or egg.)
Keeping processing equipment clean makes good business sense. (Nobody wants their brand associated with foodborne illness.) Plus, the Food Safety Modernization Act (FSMA) makes it part of the law of the land.
Food processors rely on their equipment to withstand the rigors of the processing environment. That's especially true for hygienic linear actuators for food safety. For details on selecting linear actuators for these environments, download our white paper.
Cleaning and sanitizing
Food processors have two individual but related concerns about their manufacturing environment: cleaning and sanitizing.
Is equipment clean? (Has all food soil been removed?)
Detergent is used in a manual or an automated process. Clean-in-place (CIP) processes are used to clean large pieces of equipment because no time-consuming disassembly/reassembly is required.
Is it sanitary? (Has the number of microorganisms been reduced to a safe level?)
This can be done with heat (often steam) or chemicals.
Machine designers who serve the food processing industry need to understand the specifics of cleaning and sanitizing processes since chemicals, detergents, temperature and duration affect equipment and its component parts. Processes vary based on the type of food product being produced so most equipment designs are tailored for the specific plant.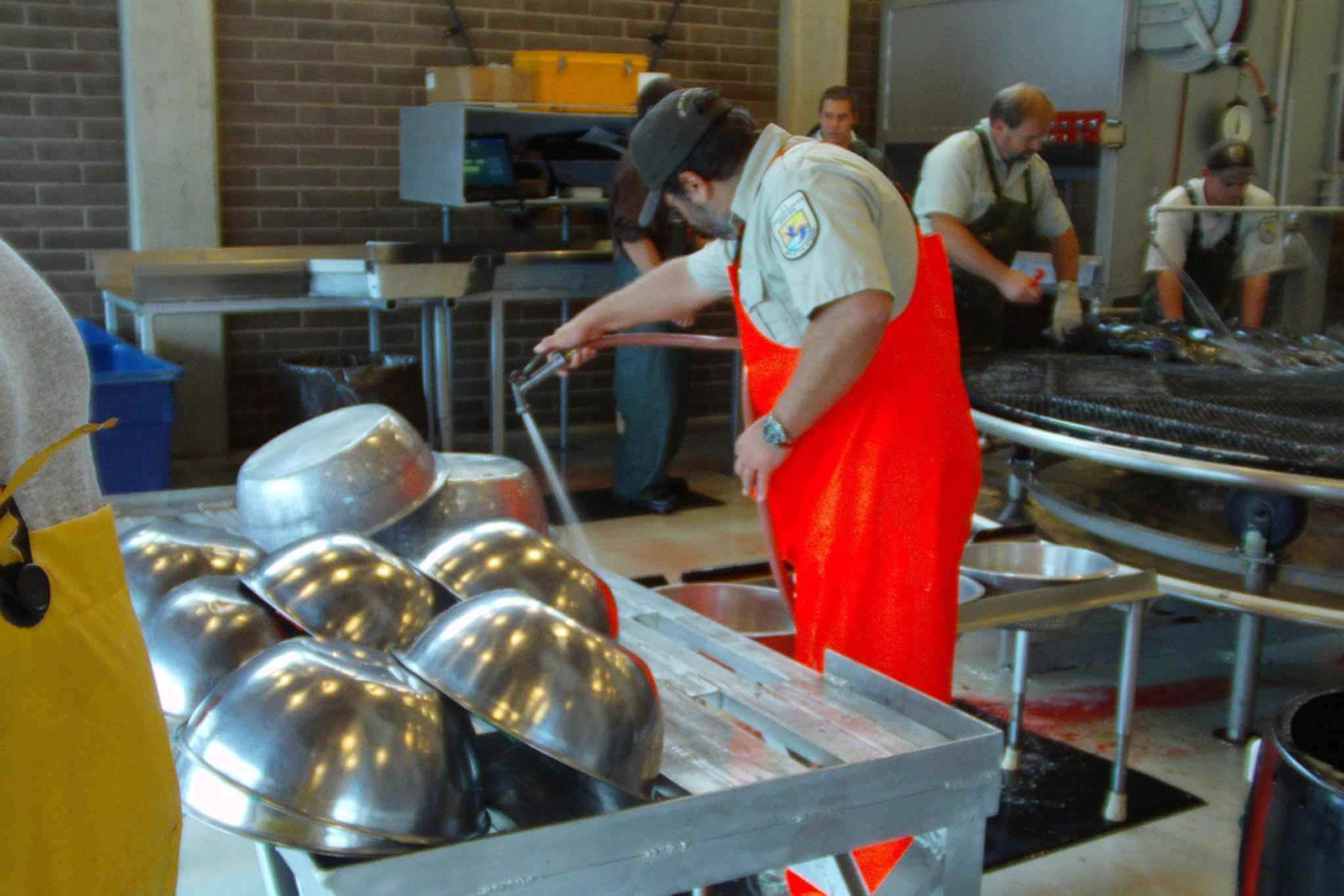 Hygienic or sanitary? What's in a name?
Engineers specifying components for a food processing system may run into the terms "sanitary" and "hygienic." Is there a difference? No. They both indicate the component is appropriate for food processing, according to its manufacturer. For independent, third party certification, look for 3A or USDA approval.
What to look for in hygienic linear actuators for food safety
Clean-in-place procedures like washdowns are hard on automation equipment, including electric linear actuators. Moisture and caustic solutions can corrode parts, short out electrical circuits and impair functioning. To avoid these issues, look for electric linear actuators that stand up to these conditions. You'll need to pay attention to:
Material – Stainless steel is often used for actuator bodies, rods and motor housings. Or a food-grade epoxy coating may be used instead on bodies and housings. Fasteners, seals, gaskets and even lubricants need to be food-safe.
Design – A rounded-body design eliminates crevices where moisture and food particles can collect. This and a water-shedding surface means food soil won't linger on the actuator after cleaning. Electric rod actuators are better suited to washdown conditions than are rodless electromechanical actuators. In a rod-style actuator only the rod opening needs to be sealed against moisture and particles. Also, electric rod actuators can be fabricated from corrosion-resistant material.
IP rating The Ingress Protection (IP) rating system covers electrical equipment and enclosures. Ratings consist of two numbers. The first is for dust protection, the second for liquids.
There are several levels of protection from moisture depending on pressure, temperature, directionality and so on. Food processing washdown (clean-in-place) applications call for IP67 or even IP69K. Hygienic actuators in sanitary equipment should carry these ratings.
Corrosion resistance Some washdown (CIP) procedures use caustic chemicals. Because there is no IP rating for corrosion resistance, we recommend designers begin with the IP67 or IP69K rating, and then refer to a resource on corrosion resistance for specific materials and corrosive agents. Hygienic actuators in sanitary equipment will need to stand up to the specific corrosive agent. Stainless steel is a good corrosion resistant material choice for bodies, rods and fasteners. Viton® is a corrosion resistant choice for gaskets and seals.
Hygienic actuator solutions
We offer a variety of IP67 and IP69K hygienic linear actuators for food safety.
Watch our hygienic linear actuators video.
ERD electric rod actuators
ERD stainless-steel electric actuators (SS2) are IP69K rated and CIP washdown ready. They feature an integrated motor in a protective enclosure that accommodates either servo or stepper motors.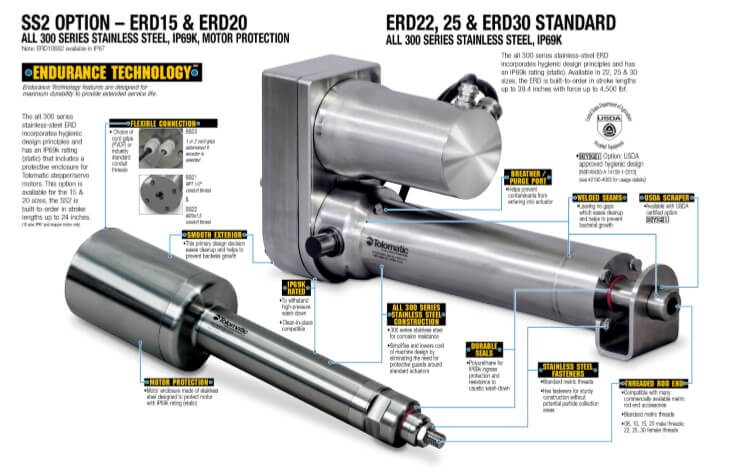 ERD hygienic electric actuators for food safety are approved by 3A and USDA for food and beverage applications. These IP69K, hygienically designed, all stainless-steel electric actuators deliver up to 7868 lbf (35 kN). They are an excellent solution for food and beverage applications where higher forces are required for pressing, pumping, cutting or slicing.
Download our catalog for ERD electric cylinders.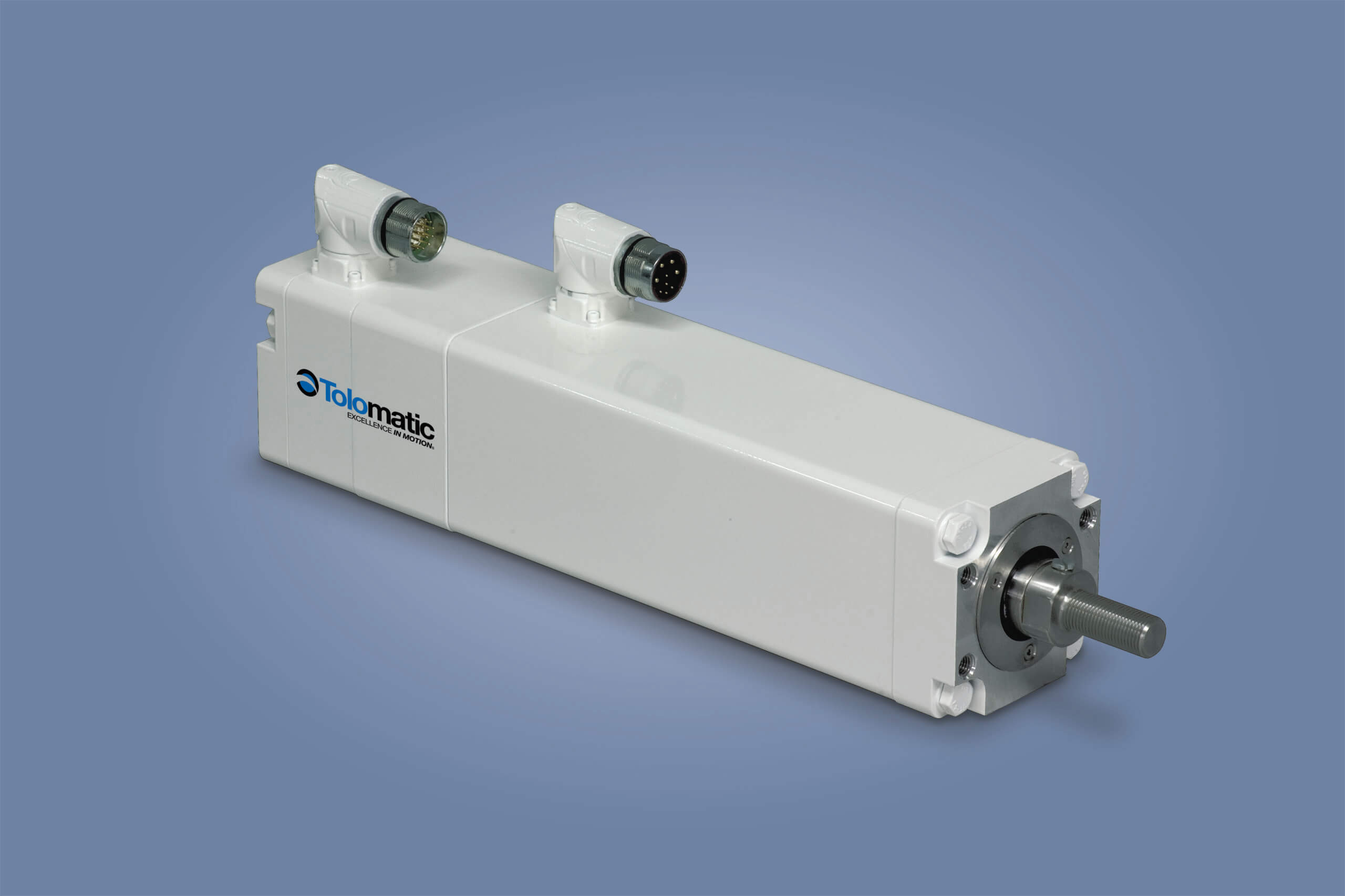 IMA servo linear actuators
IMA food-grade servo linear actuators are IP67 and deliver sanitary protection in washdown applications. IMA food-grade servo actuators have a white epoxy coating, food-grade grease and stainless-steel fasteners, rod and rod ends. They have a compact footprint with an integrated servo motor. Available in both ball and roller screw configurations, IMA food-grade servo actuators provide forces up to 30.6 kN (6,875 lbf) even in high duty cycle applications.
Download the IMA catalog here.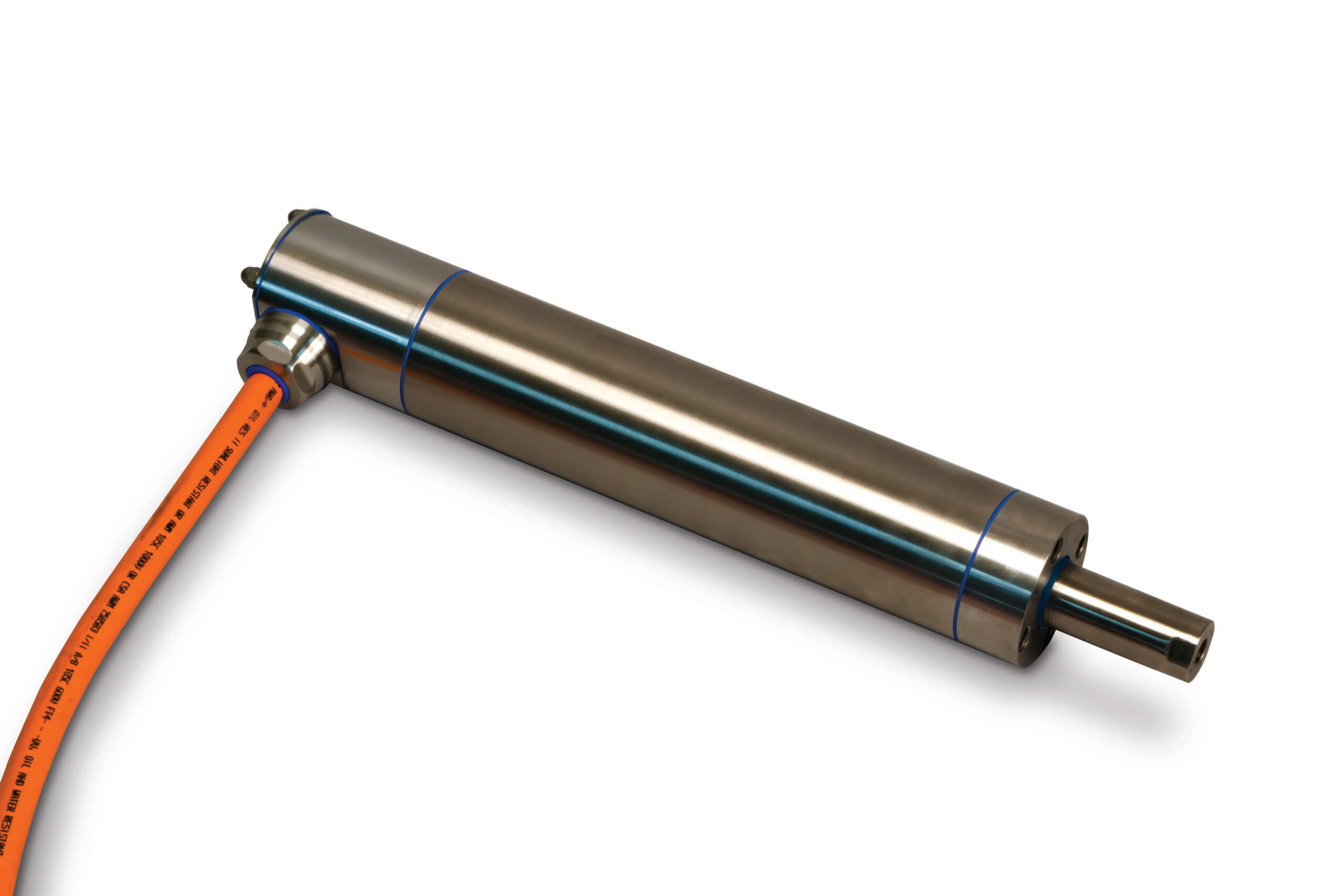 Stainless-steel IMA servo linear actuators are round bodied, integrated servo-linear actuators used in volumetric filling. They combine features of our ERD and IMA actuators into a compact, IP69K design that provides seamless integration with Rockwell Automation Kinetix 5500/5700 servo drives.
RSX extreme force electric linear actuators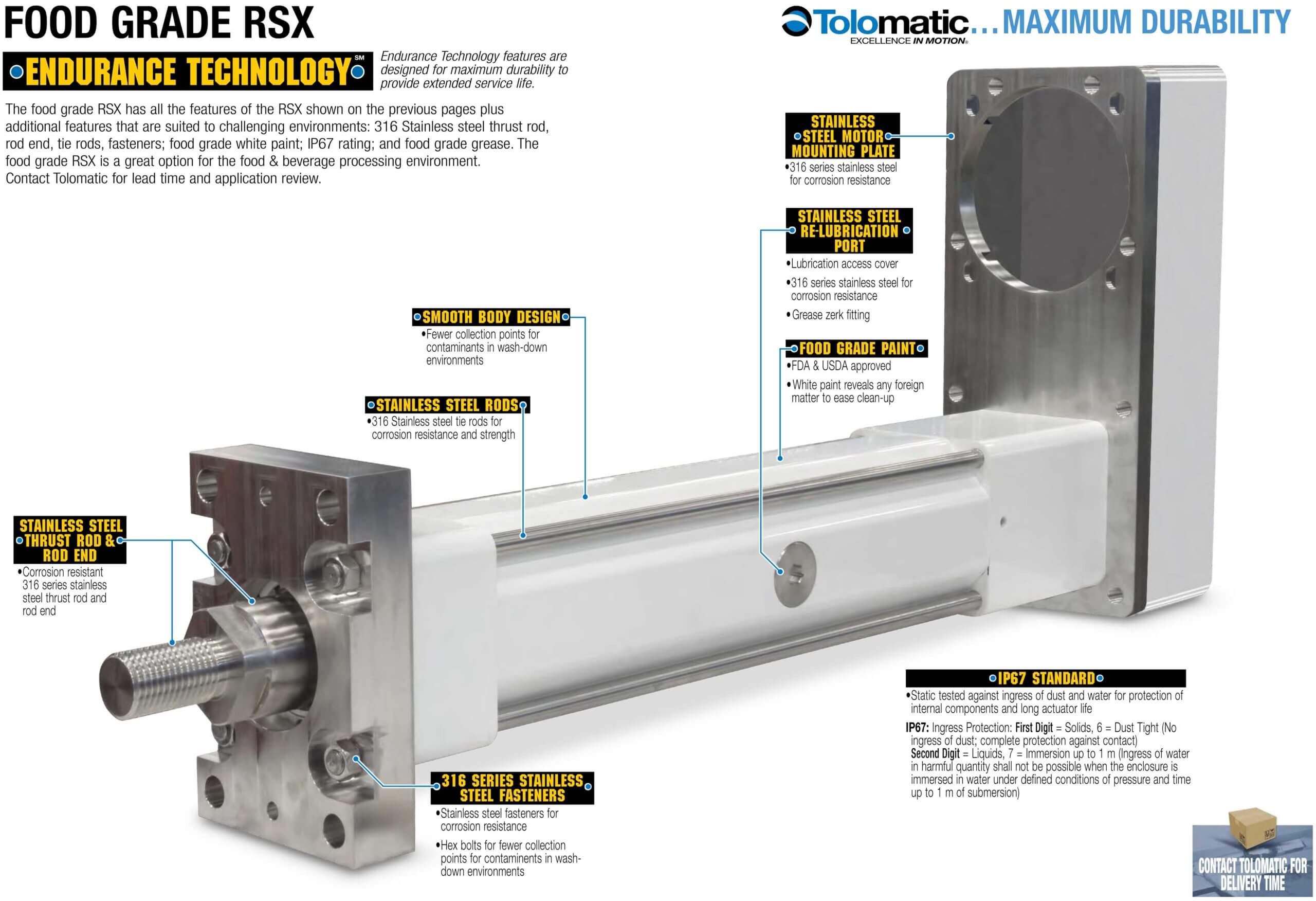 The food-grade RSX actuator is part of a family of extreme-force electric linear actuators that are more efficient and precise than hydraulic cylinders. Our precision-ground roller screws are integral to the actuator's long life and high-force capabilities. The RSX family includes two frame sizes capable of achieving 18,000 lbf to 30,000 lbf (80 kN to 133 kN) max force.
The food-grade RSX has features suited to challenging food processing environments: Type 316 stainless-steel thrust rod, rod end, tie rods, fasteners; food-grade white paint; IP67 rating and food-grade grease.
Resources
For a review of hygienic linear actuator design for food and beverage processing, download our white paper, Evaluating actuators for washdown in food and beverage applications.
Interested in electric linear motion? Join the discussion at our LinkedIn group.