Linear motion for meat processing
By Andrew Zaske on June 16, 2020
---
Making sure our country's meat supply and meat processing facilities are operational and safe has been in the news and on the forefront of people's minds lately. Automation plays a key role in keeping facilities safe and productive. Actuators in particular, because they are the primary linear mover, affect efficiencies in meat-processing applications and are specially designed to help manufacturers maintain the highest standards for health and safety.
Meat processing has some of the toughest cleaning conditions; washdown sprays are often caustic, but even water-based washdowns often require high pressure. Many processes are clean-in-place. Actuators must be designed to hold up against these tough cleaning environments, which can cause parts to corrode, short out electrical circuits and generally impair functioning. The goal is to eliminate food reside on processing equipment and prevent bacterial growth. Each application and industry will have different expectations around what they think the technology and actuators can survive in. Some must meet IP69K requirements (high-temperature, high-pressure spray); others must meet IP67 (temporary immersion).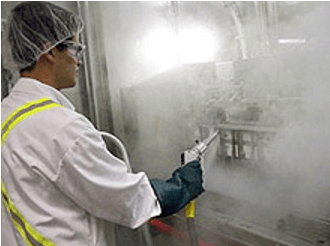 Here's how electric linear actuators are designed to make them suitable for these environments:
Corrosion-resistant materials –Stainless steel (mainly Types 304 and 316) are used for linear actuator bodies, motor housings and fasteners that stand up to washdown conditions. Food-grade epoxy coatings can work in some instances. Seals and gaskets must resist corrosion as well and are often of Viton® or Ultra High Molecular Weight (UHMW) polyethylene. Food processing applications often require an IP67 or even IP69K ingress protection rating. Find our more about ingress protection in our white paper.
Moisture-shedding design – A rounded body design eliminates crevices where moisture, food particles and microorganisms can collect. A rounded design and smooth, water-shedding surface treatment minimize the chance that contamination will linger on the actuator after cleaning.
Protection for essential parts – Guarding critical components, like the motor and power screw, from the damaging effects of moisture and cleaners ensures the actuator's long service life.
For a thorough review of all specifying factors to consider, read our white paper, "Evaluating actuators in food and beverage processing applications."
How are three examples of how electric actuators have played a role in improving automation in meat-processing applications.
Meat-Saw positioning
Challenge: The manufacturer's goal was to automate the meat-cutting process, which was previously completed manually, to make it faster and safer and also to minimize waste.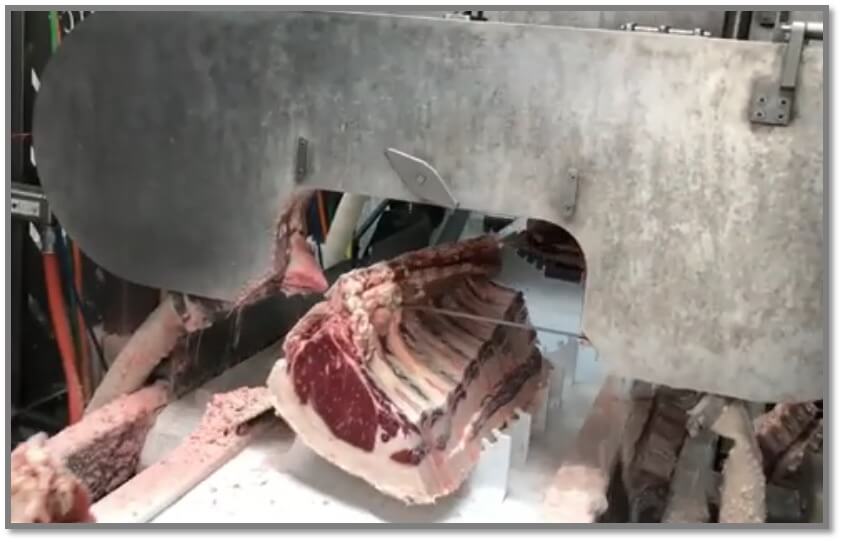 Solution: An electric actuator adjusts the height and position of the meat-cutting band-saw. An operator places meat in a tray, which is scanned and placed at the correct height as it moves through the saw. The actuator positions the tray precisely and also fine-tunes the height of the saw if needed. Automating the process eliminates risk of injury and contamination because the operator is now outside the proximity of the saw. The operation is faster and more accurate; the electric actuator (IMA with white paint) requires minimal maintenance, and its IP67 rating withstands washdown.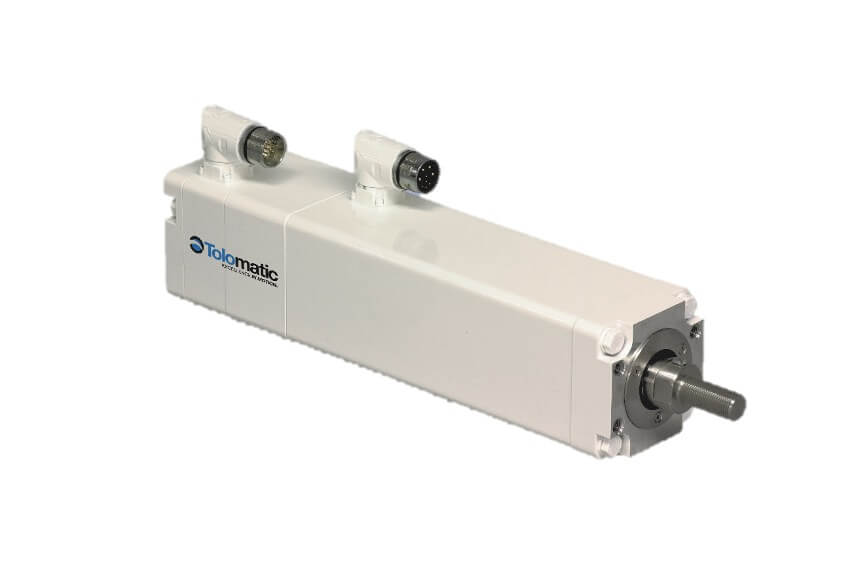 Meat compressing
Challenge: Forming pepperoni, summer sausage or any deli ham requires intense high-pressure compression and squeezing. For this manufacturer, it's a high force, high duty cycle maneuver previously done hydraulically. The manufacturer had never used electric actuators, but wanted to avoid the risks from using hydraulic oil while also creating a solution to fit in a very small space.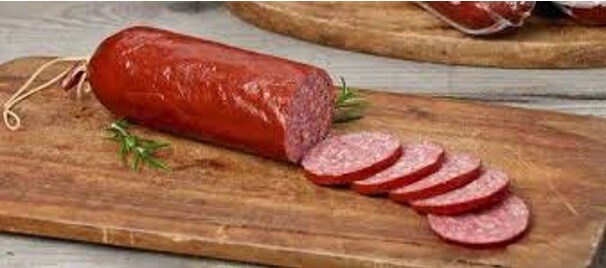 Solution: The new machine includes four actuators (RSA and RSX), two with alternating pistons, that pump meat via high pressure into a hopper tube. One actuator set captures the meat material, the other compresses and forces the meat into the hopper. The process requires 15,000 pounds of maximum force at 60 cycles per minute.
Mobile cutting station
Challenge: Deli meats displayed at the meat counter range from sausage and salami rolls to paninos, pancetta, pepper shooters, mortadella. Many varieties all requiring uniform cuts. An end-user wanted to change the manual process to automated while also developing a mobile cutting station. The goal was to improve worker ergonomics, create uniform, repeatable cut sizes to maintain efficiencies while reducing the scrap rate.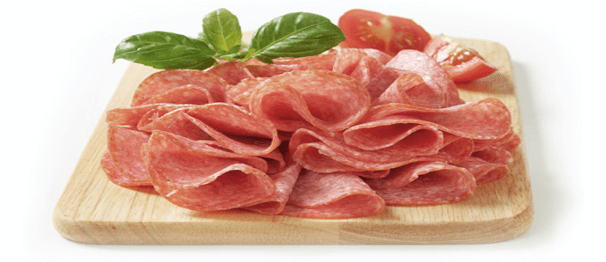 Solution: A mobile cutting station delivers consistent, repeatable cuts. The modular design allows it to easily be wheeled around the deli area. This operation requires light hose wash, so the actuator (ERD20) is rated for IP67.
Bulk meat chilling
Challenge: An original equipment manufacturer of bulk-product chilling equipment needed a hygienic electric actuator solution on a new design of equipment intended for USDA certification. The actuators needed to direct meat product in a bulk container evenly as the product came down the conveyor. The actuators worked together to form a XY motion plane.
Solution: An all-stainless-steel electric cylinder with protective motor enclosure and actuator control drive (ERD) provides the required infinite positioning capability. The smooth, round bodied stainless steel construction meets the USDA requirement as well as protection from frequent wash down cleanings.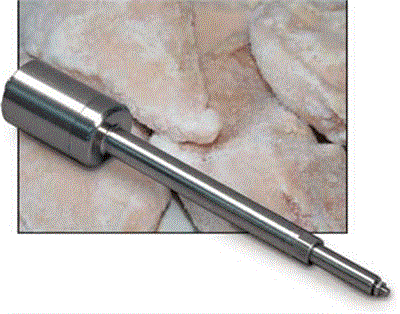 Read more about Tolomatic applications for food and beverage processing.
For more information, download our white papers and brochures:
Evaluating actuators for washdown in food and beverage applications
IP ratings and the manufacturing environment: How to apply linear actuators for quality, safety and long service life