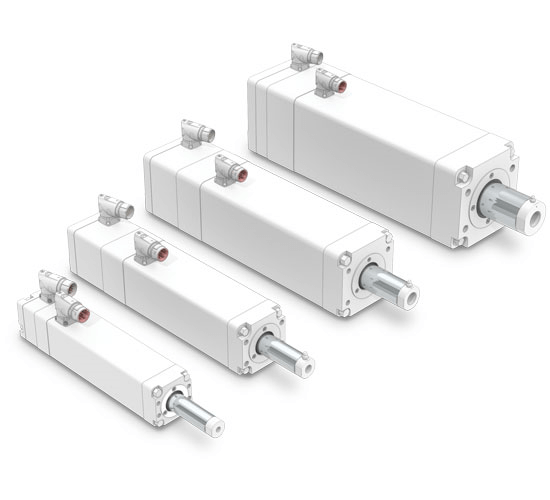 IMA Food Grade Servo Actuator
The IMA food grade servo linear actuator offers sanitary protection in wash-down applications.
IMA food grade servo actuators offer a white epoxy food grade coating, food grade grease and are available with stainless-steel fasteners, rod and rod ends. Using the same integrated servo motor design as IMA servo linear actuators they offer a compact footprint.  Available in both ball and roller screw configurations, IMA food grade servo actuators provide forces up to  30.6 kN (6875 lbf) even in high duty cycle applications. The standard servo motor is available with many feedback types to integrate with most servo drives. 
Tolomatic's integrated motor products (IMA & IMAS) support integration with a wide range manufacturers' servo drives.  Check back often to our Drive Integration Resource page as we will continue to add supporting documentation and motor files.  Tolomatic also supports seamless integration with Rockwell Automation through the use of approved custom motor files (CMF) and as a Technology and Encompass partner.  See our Tech Notes on using the CMF import tool and interfacing the IMA actuator and absolute encoder with Rockwell Automation servo drives.
Get sanitary protection and long service life with IMA food grade servo actuators
Tolomatic's patented re-lubrication design offers easy re-lubrication with food grade grease and do not require disassembly for reduced maintenance.
Tolomatic IMA food grade servo actuator design eliminates:
Contamination from air or oil
Hydraulic systems
Pneumatic systems
Forced air or water cooling
Need for multiple vendors
Unneeded assembly labor
Motor couplers, adapters, timing belts and gear boxes
IMA-WP 

Maximum Stroke

| | | | | |
| --- | --- | --- | --- | --- |
| Size | IMA-WP 22 | IMA-WP 33 | IMA-WP 44 | IMA-WP 55 |
| Standard | 12 in. | 18 in. | 18 in. | 18 in. |
| Metric | 305 mm | 457 mm | 457 mm | 457 mm |
IMA-WP 

Maximum Force

| | | | | |
| --- | --- | --- | --- | --- |
| Size | IMA-WP 22 | IMA-WP 33 | IMA-WP 44 | IMA-WP 55 |
| Standard | 325 lbf | 2,500 lbf | 4,000 lbf | 6,875 lbf |
| Metric | 1.45 kN | 11.1 kN | 17.8 kN | 30.6 kN |
IMA-WP 

Maximum Speed

| | | | | |
| --- | --- | --- | --- | --- |
| Size | IMA-WP 22 | IMA-WP 33 | IMA-WP 44 | IMA-WP 55 |
| Standard | 28 in/sec | 48 in/sec | 52.5 in/sec | 31.4 in/sec |
| Metric | 711 mm/sec | 1,219 mm/sec | 1,334 mm/sec | 787 mm/sec |
IMA Food Grade Servo Actuator Features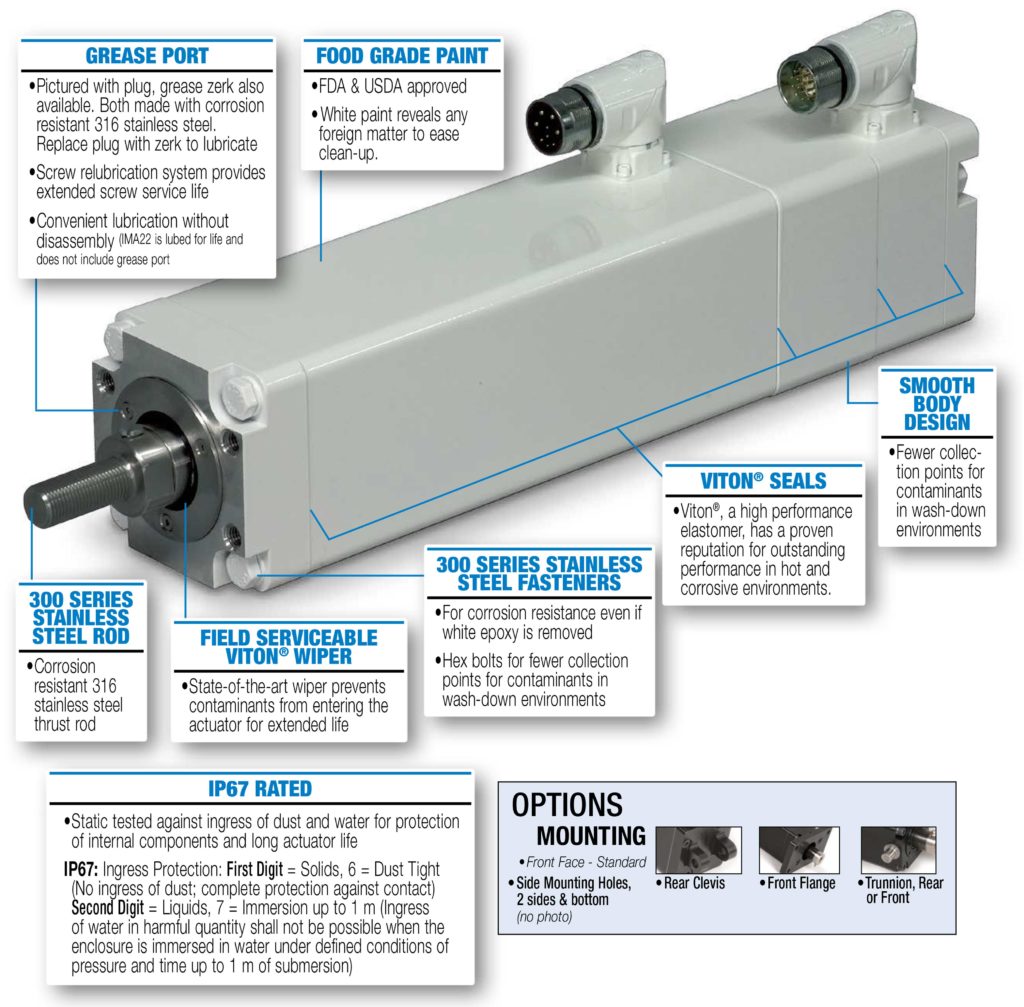 The IMA is matched to your drive/controller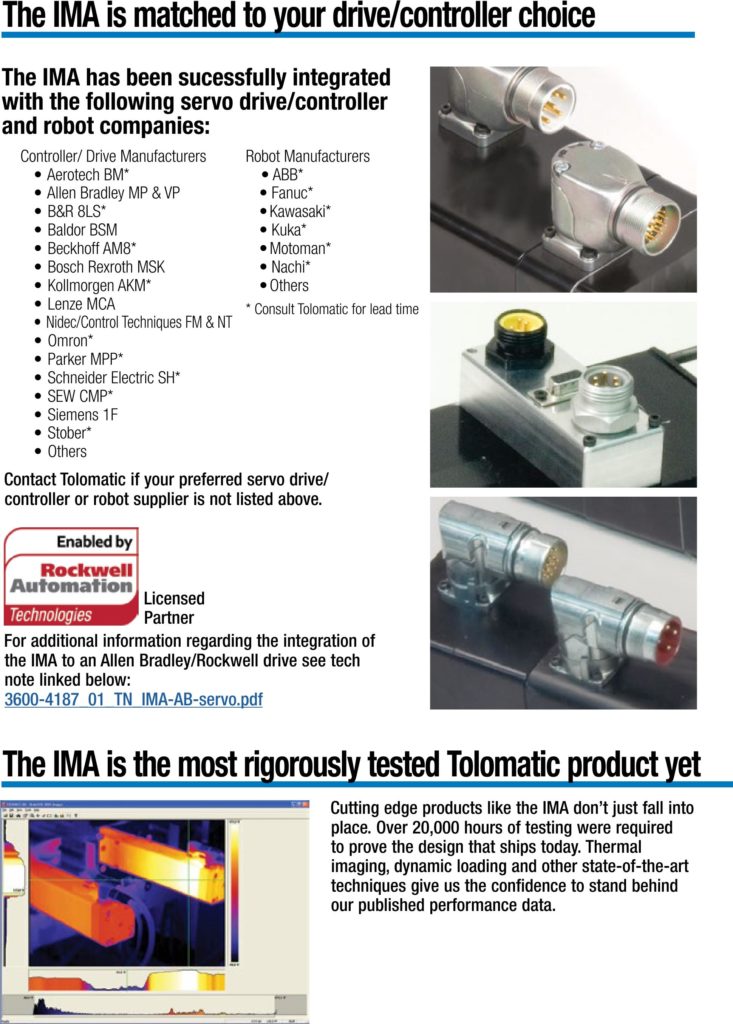 IMA Performance & Mechanical Specifications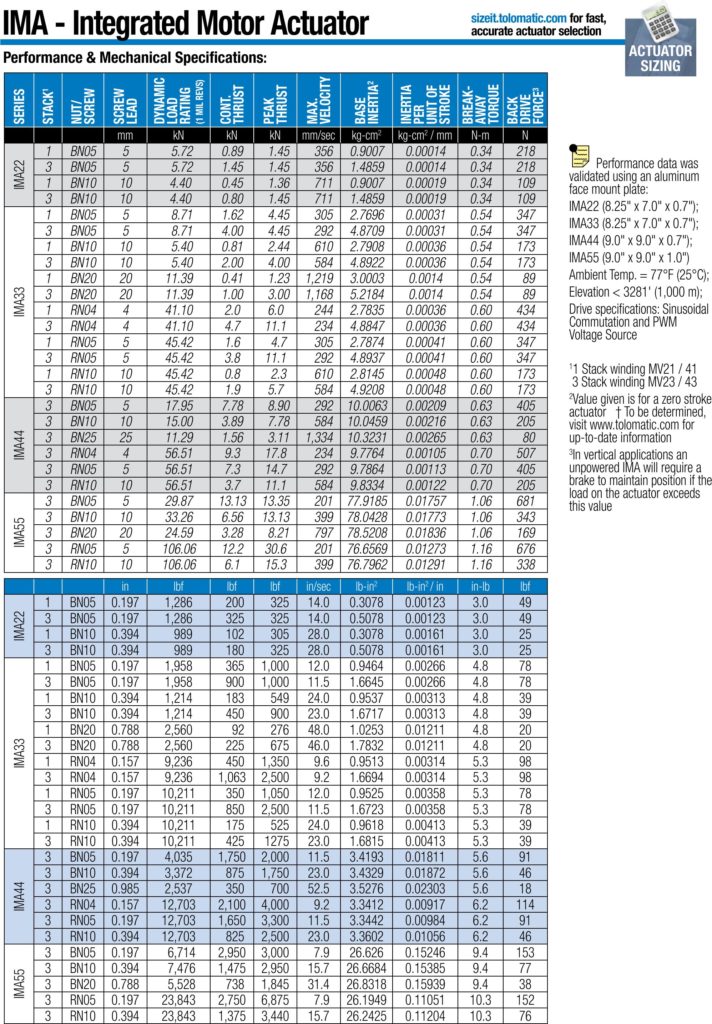 IMA Perf., Mech. & Motor Specifications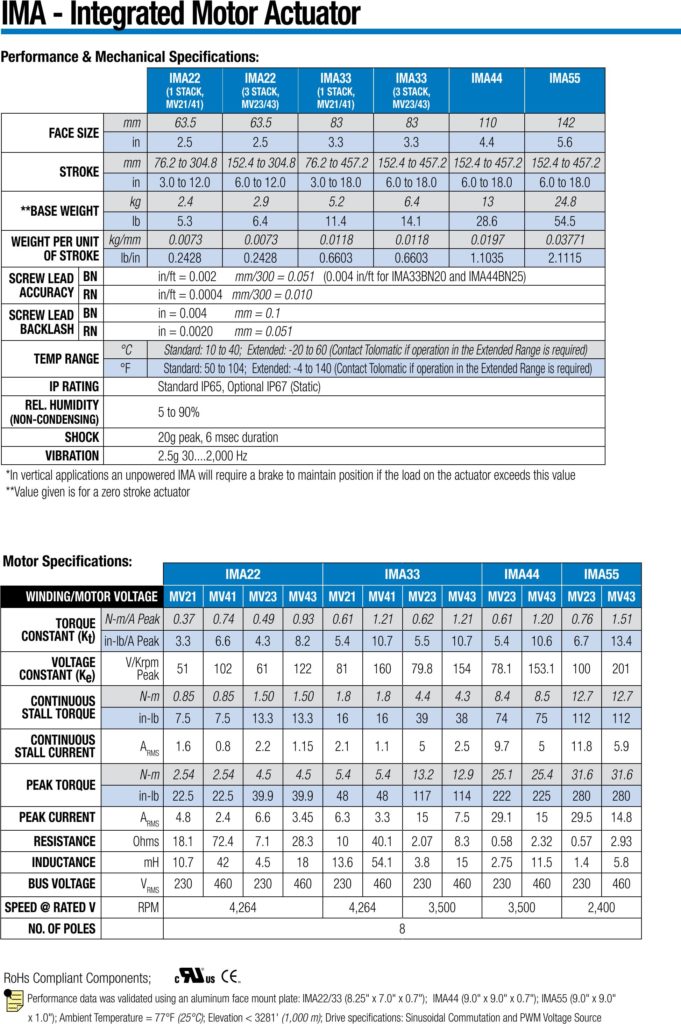 IMA Critical Speed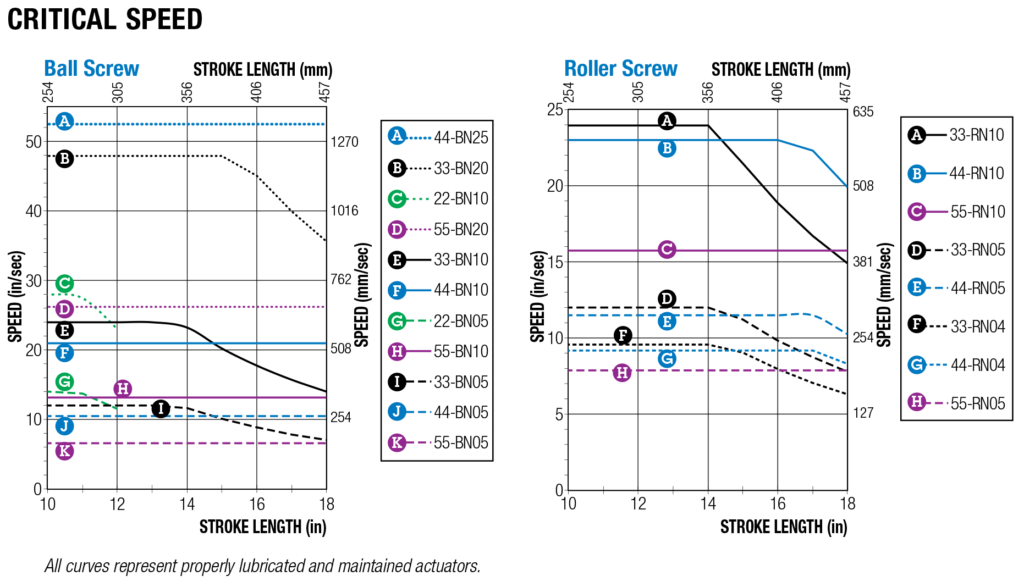 Re-Lubrication Recommendation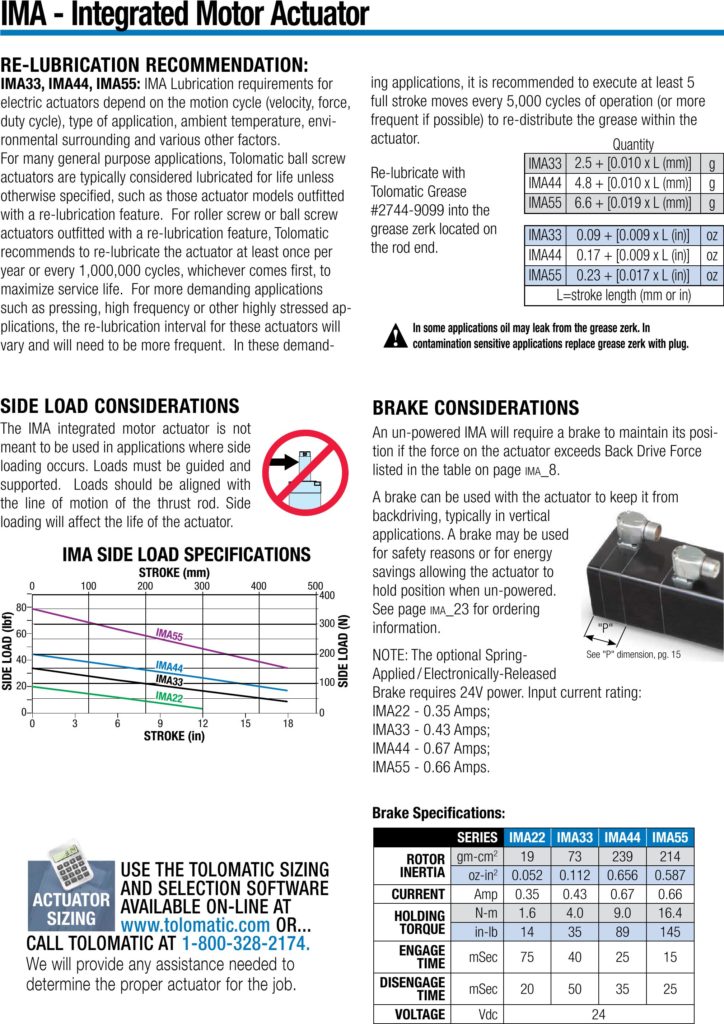 IMA 22-MV21/22-MV23/33-MV21 Speed vs Thrust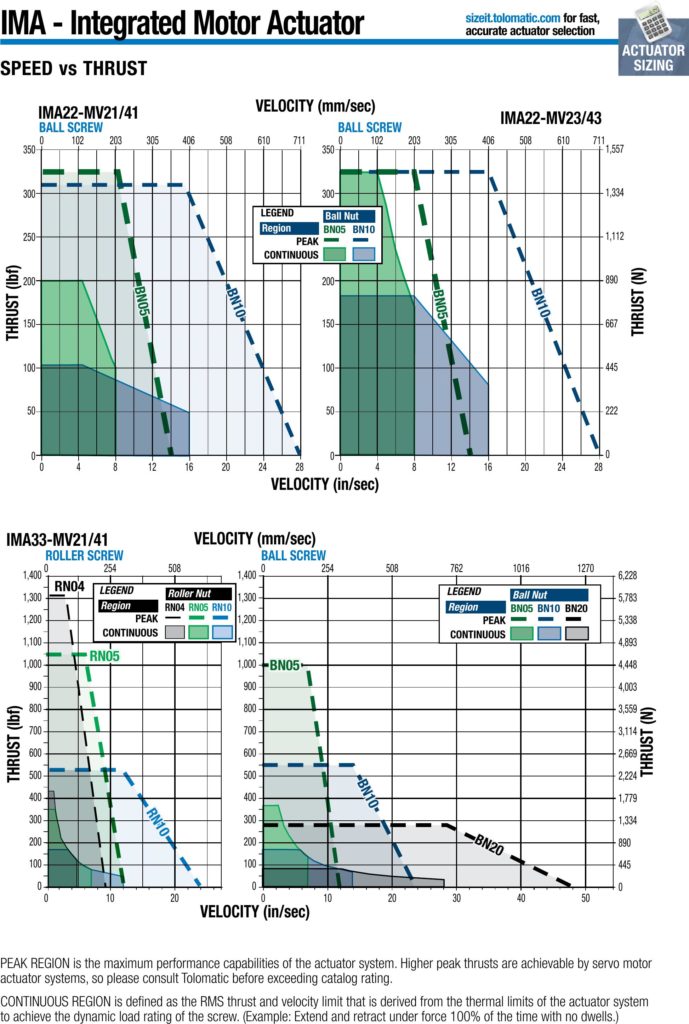 IMA 33-MV23/44-MV23 Speed vs Thrust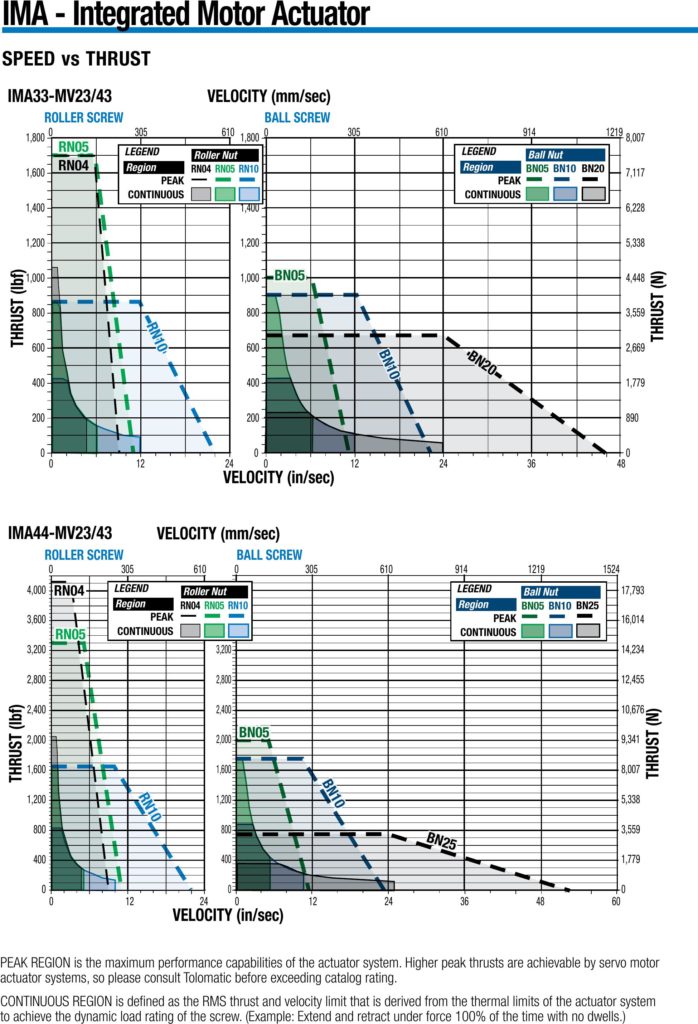 IMA 55-MV23 Speed vs Thrust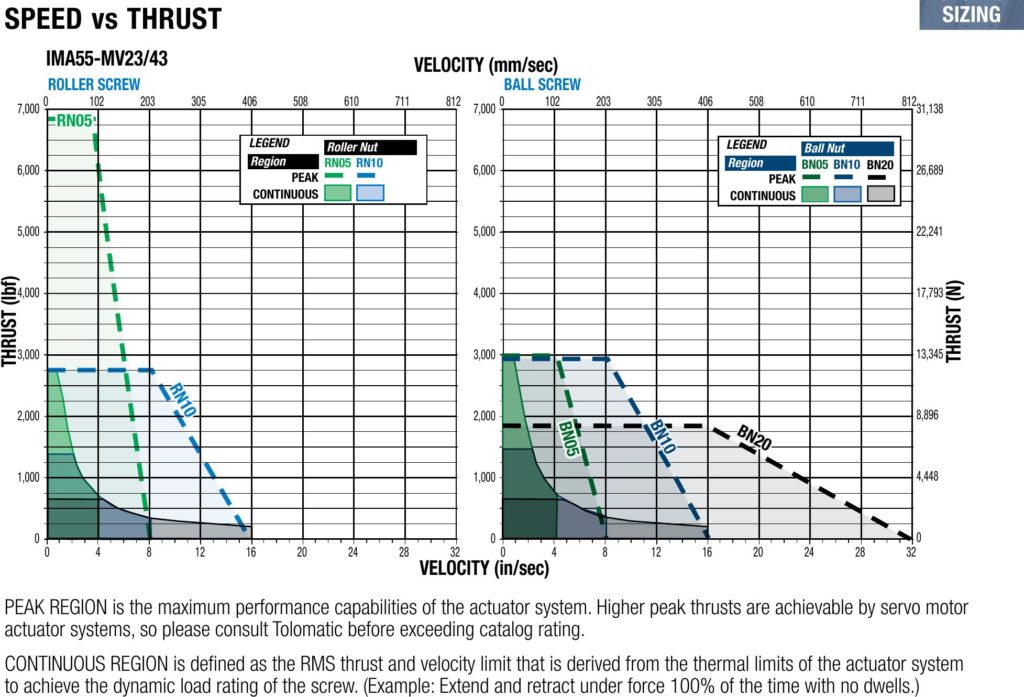 IMA Roller Screw Buckling Load & Life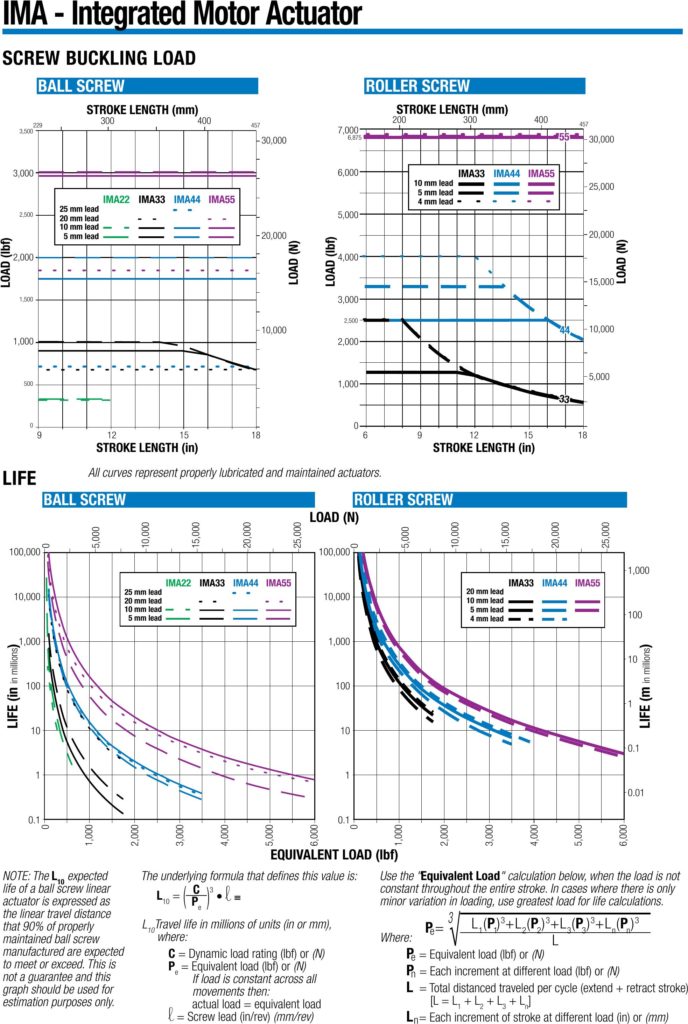 IMA Options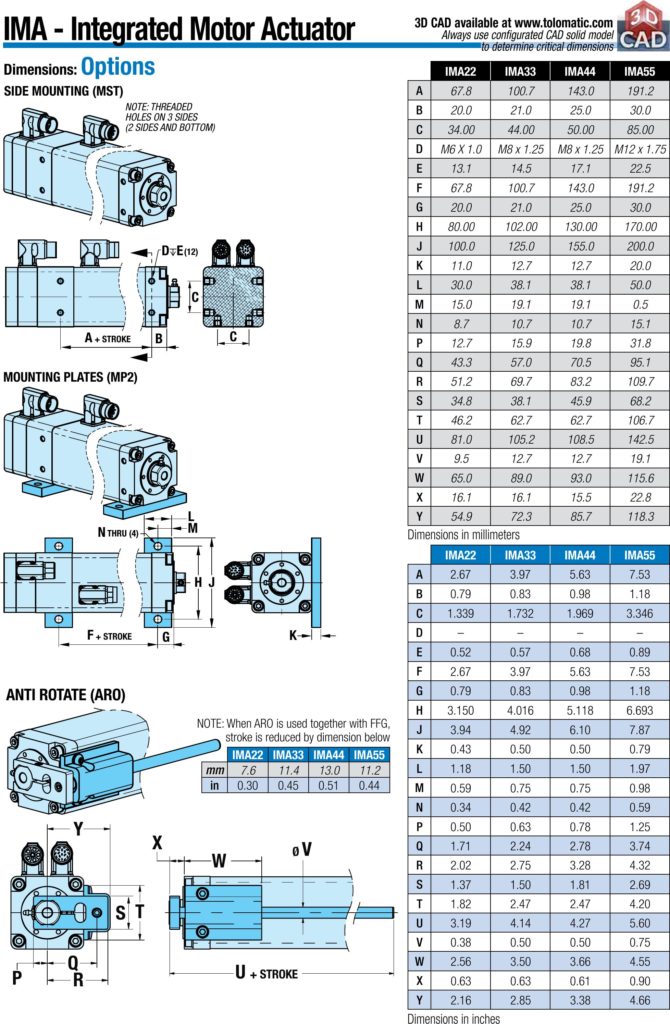 IMA Dimensions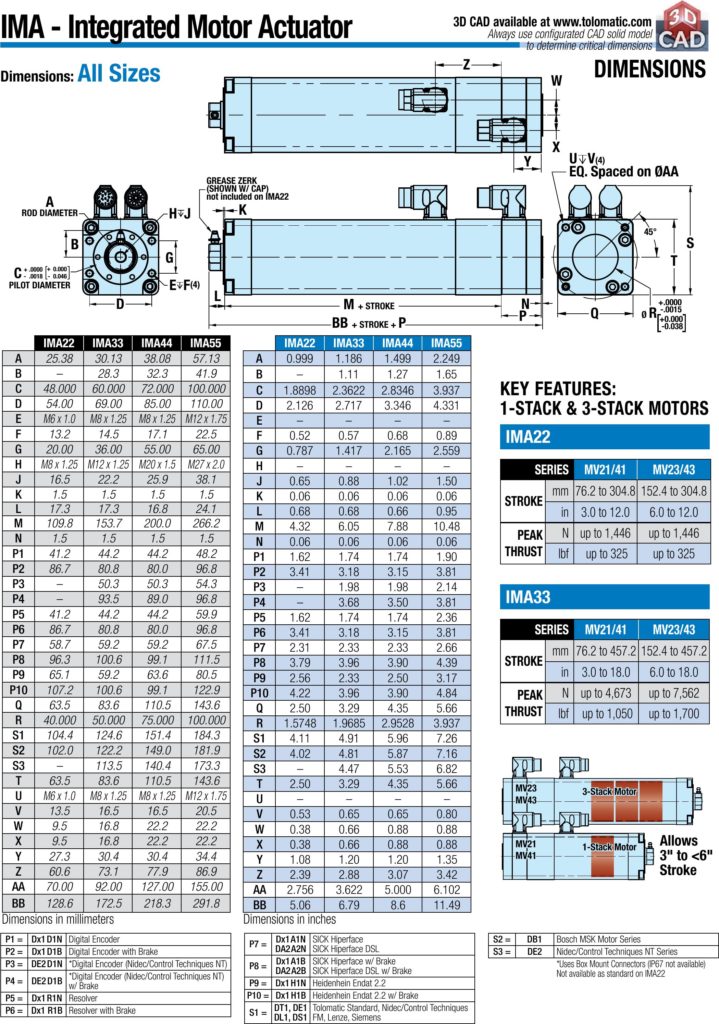 IMA Mounting Options (FFG, TRF, PCD, TRR)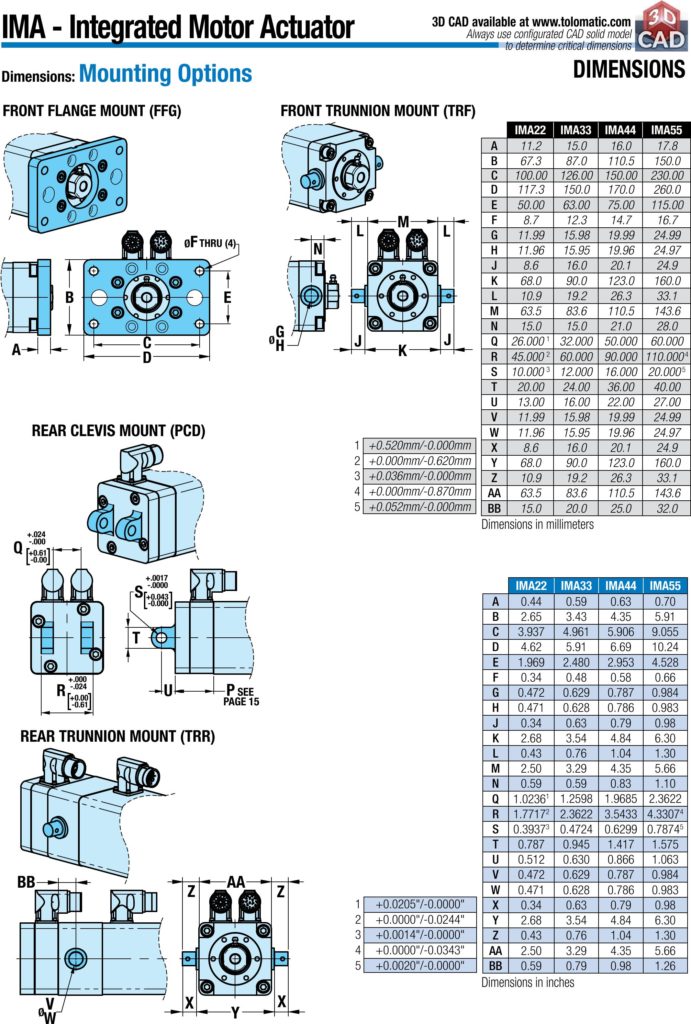 IMA Rod End Options (MET, RCL, SRE, ALC + MET, ALC)
Information Center:
English
Chinese
German
Spanish
IMA Selection Guidelines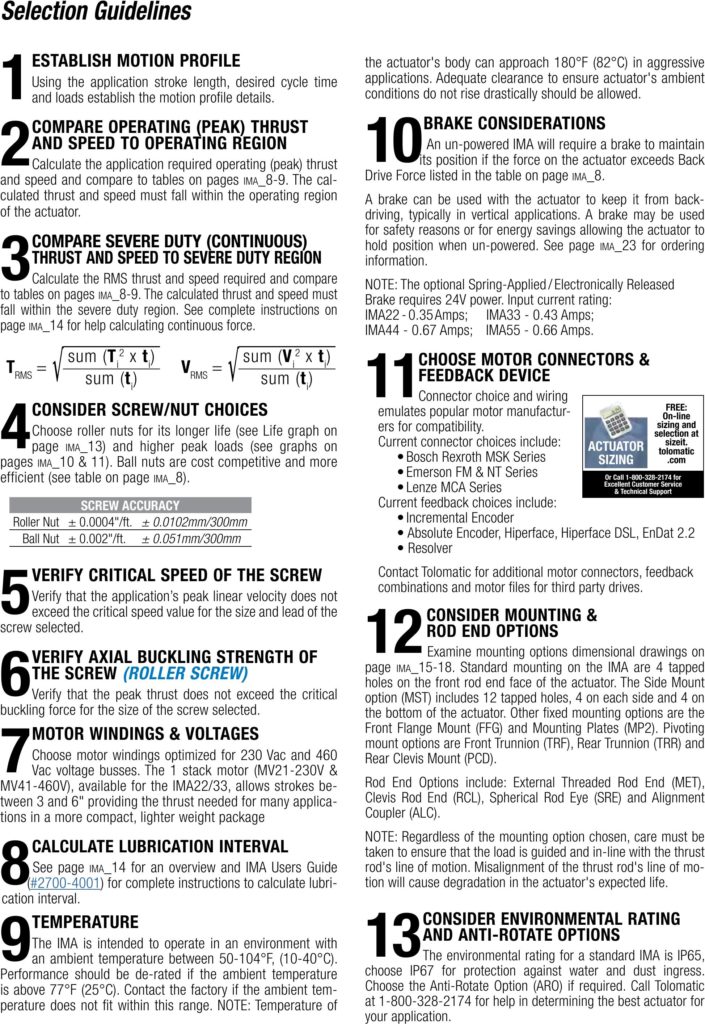 IMA Ordering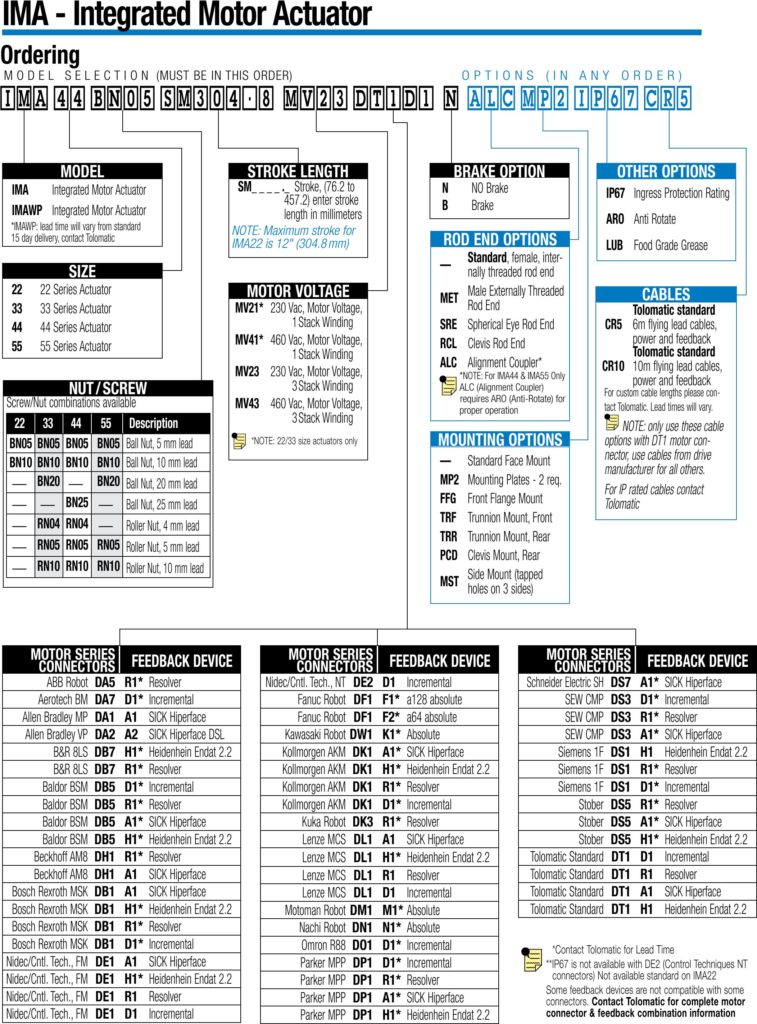 Replacement Option Parts Ordering