Overcoming hydraulic headaches by converting to electric linear motion solutions
By Ryan Klemetson on May 28, 2019
---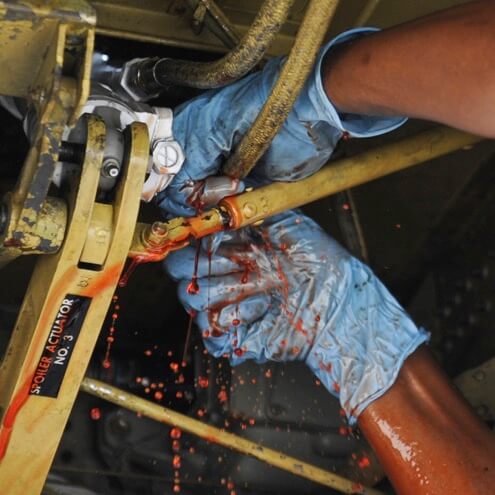 Just 20 years ago, users of hydraulic systems struggled to find alternative technologies that could achieve the high force capabilities of hydraulic cylinders. Since then, motion control and automation technologies have rapidly evolved and electric linear actuator technology has emerged with capability to achieve the high forces (up to 100,000 lbf/445 kN) that were once the sole dominion of hydraulics. Even with these advancements, many manufacturers are either unaware — or still in the process of discovering — that viable electric options exist to address many of the challenges they face with hydraulic systems in high force applications.
The pros and cons of hydraulic and electric linear motion
Selecting the best technology to fit a high-force application can be a complex decision. What are the differences between the two technologies? What benefits will there be if a machine is designed with one technology versus the other? Taking a look under the hood of each technology reveals some distinct differences and that's a good place to start. Download the white paper Electric high-force linear actuators vs. hydraulic cylinders: A comparison of the pros and cons of each technology.
Then check out this quick video overview with advantages of converting hydraulic to electric linear actuators.
Performance and total cost of ownership (TCO)
There are many factors to consider in making the best decision for an application. Download our Infographic: Electric vs. Servo-hydraulic vs. Hydraulic Actuators comparing technologies. Electric linear motion contributes compelling benefits in performance and total cost of ownership:
Factor #1: Intelligence for complete control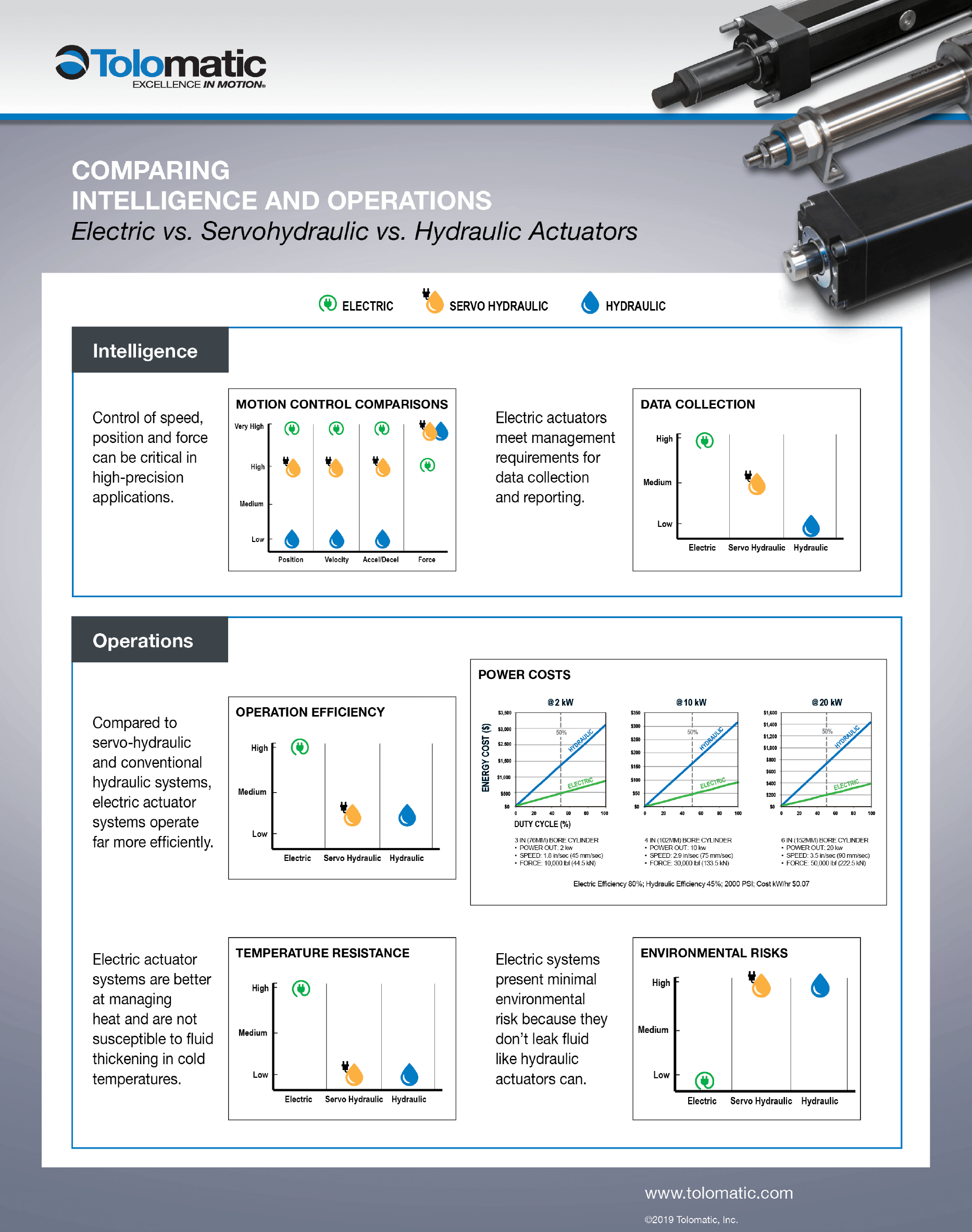 Programmable motion variables: position, velocity, accel/decel & force
High level of accuracy & repeatability
Coordination of multiple axes
Change motion control variables on the fly
Network connectivity & data collection
Factor #2: Operational reliability, consistency, and efficiency
Consistent operation across wide range of temperatures
Reduced power costs with increased efficiency
Eliminate environmental risks
Factor #3: Installation, commissioning, & maintenance
Fewer components to install & potentially fail
Programmable, consistent commissioning for repeat builds
Eliminate manual machine adjustments by operator
Minimal maintenance – periodic re-lubrication
Factor #4: Clean & efficient technology
No leaks to contaminate or create safety hazards
High efficiency (~75-80%)/low electric utility costs
All of these benefits add up to some serious value for machine builders, OEMs and end users with improvements to process, cycle times, and operating costs. Considering all of these factors, an electric actuator system will provide reduced total cost of ownership (TCO) and faster return on investment (ROI) in almost all cases.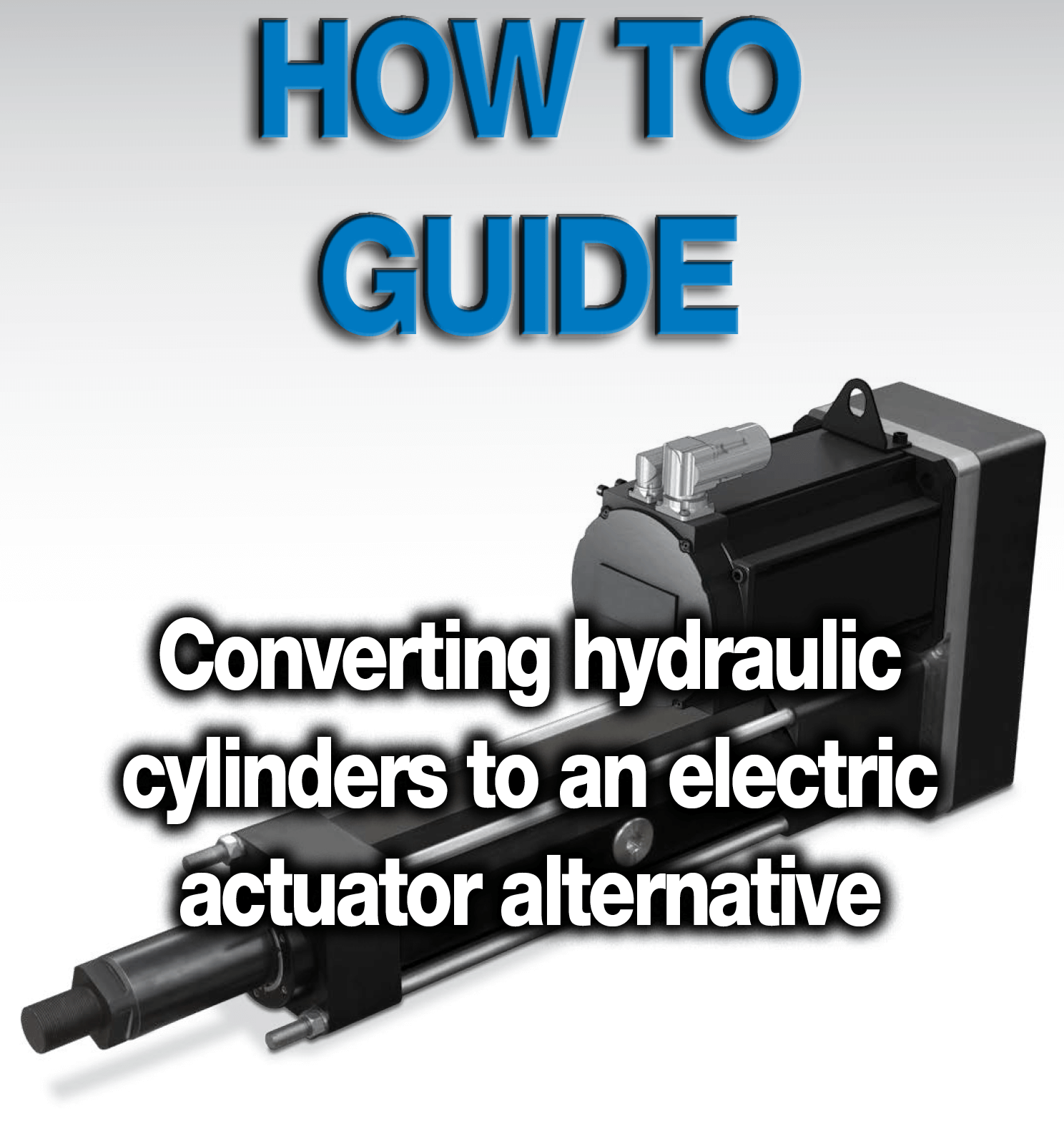 Tools to help convert from hydraulic to electric actuators
If you're ready to explore an electric actuator solution, see Tolomatic's helpful guide for navigating the process of converting from hydraulic cylinders to electric high-force linear actuators.
Learn More
For a closer look at the advantages of going electric, see Tolomatic's on-line educational page about converting from hydraulic to electric linear actuators.