Electric linear actuator fills accuracy need under harsh conditions
By Tolomatic on March 8, 2016
---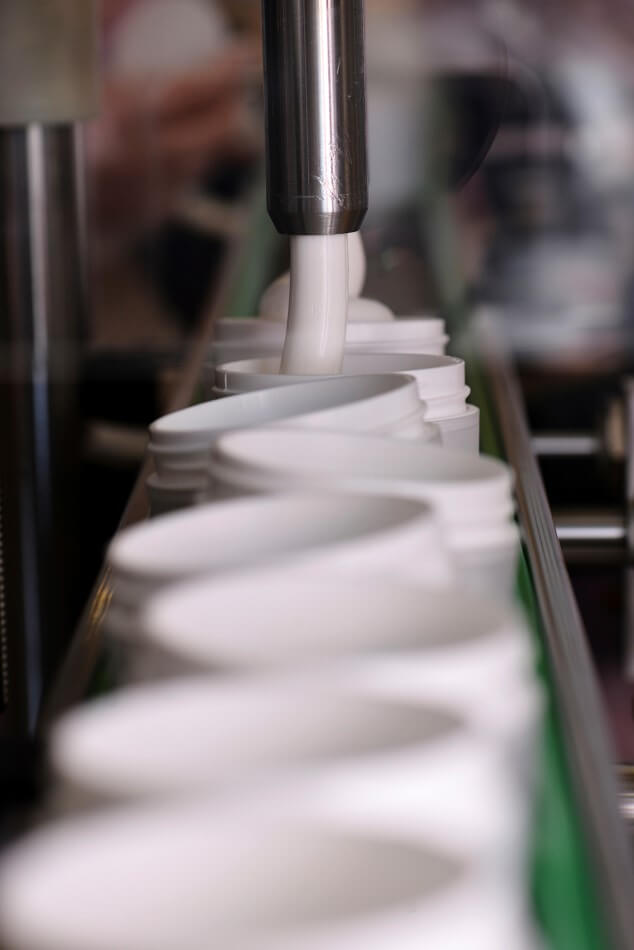 Volumetric filling applications of any type require high levels of accuracy and repeatability. If the filling operation is part of a food and beverage processing plant, there are additional important factors. Factors like food safety and the ability to withstand even caustic washdowns.
Filling equipment designers often rely on electric linear actuators for crucial motion control. Like the machines they're a part of, these electric actuators need to deliver accuracy and repeatability and may need to stand up to a challenging industrial environment.
For information on selecting actuators for the food and beverage industry, see our white paper.
Volumetric filling challenge
A manufacturer of filling machines serves the food and beverage industry with equipment that pumps a variety of water-based foods such as soups, curries, and stews. The manufacturer uses electric linear actuators in their volumetric filling machines but has experienced serious problems.
The actuators used previously created a hygienic risk since they had irregular surfaces with many places for contaminants to collect. There were corrosion issues as well because the actuator bodies were constructed of aluminum and mild steel. This meant food processing washdown requirements could not be met since the cleaning chemicals and moisture corroded the actuators, causing malfunctions.
Equipment used in food and beverage processing often has to undergo washdowns with water, steam, and/or caustic chemicals. These washdowns are a required part of the industry as they minimize the risk of food contamination. An electric linear actuator operating in these conditions needs to be constructed of corrosion resistant materials and have a smooth, water-shedding body design with no areas that might collect food residue or other contaminants.
Often an IP (Ingress Protection) rating of IP69K is required, indicating the highest levels of dust and water ingress protection as well as corrosion resistance.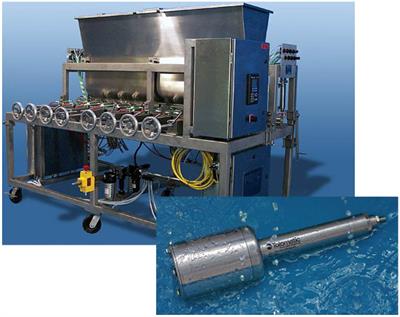 Solution
Tolomatic recommended an ERD20-SS2 electric cylinder with stainless steel enclosed motor and IP69K option for this application. This ERD model delivers the accuracy and repeatability the manufacturer needs. It has a smooth, all stainless steel, corrosion resistant exterior that makes cleaning easier and sheds contaminants. The IP69K rating ensures washdown protection. The actuators are easy to program and run with the ACS servo drive with EtherNet/IP™ for trouble-free integration with Allen Bradley PLCs.
With the ERD the manufacturer has their washdown requirement met, plus
integrated motor design
smooth, water-shedding, corrosion resistant exterior
excellent accuracy and repeatability
consistent, reliable performance
programmable adjustments
compatibility with existing control system via EtherNet/IP
ERD electric cylinders
Our ERD electric cylinders are well-suited to food and beverage processing. The ERD family includes both IP67 and IP69K models, as well as a USDA certified design in three sizes. ERD actuators can be paired with many stepper or servo motors to create a flexible, powerful, cost-effective electric actuator system.
Download our ERD series catalog here.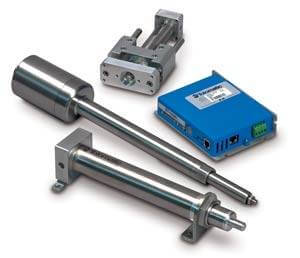 ERD electric cylinders are often combined with our ACS drive/controller, available for servo motors and stepper motors, to create an easy-to-use actuator and motor control system. The ACS was developed specifically for electric actuators and can be configured with ease using the installed driver software.
Learn more
Download our white paper: Evaluating actuators for washdown in food & beverage applications.