Electric high force linear actuator is tough enough to process lumber
By Tolomatic on August 8, 2017
---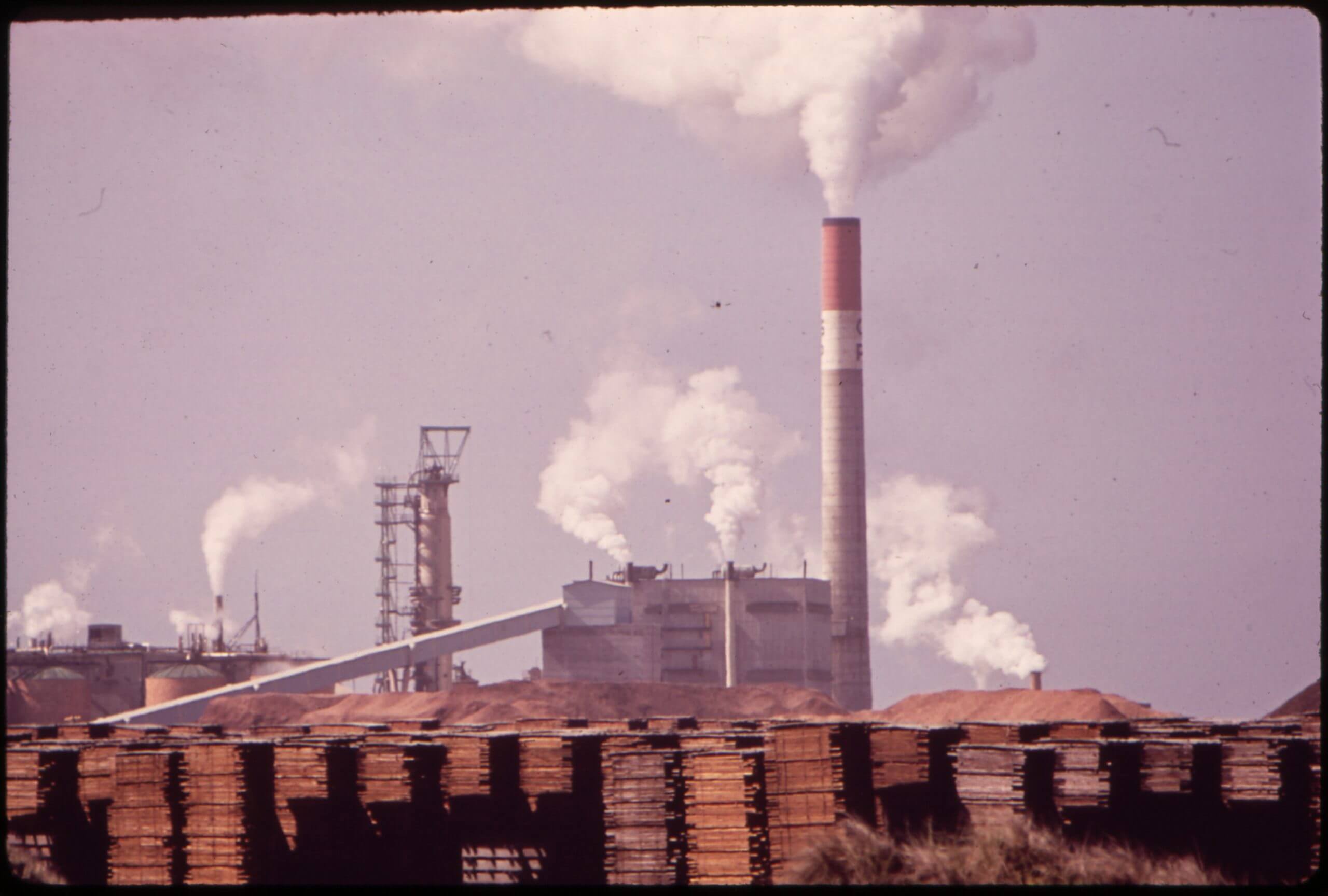 The lumber industry has relied on the toughness and high force capabilities of hydraulic cylinders for years. But lately that reliance has been shaken. Hydraulic cylinders leak and can contaminate the fragile eco-systems in which lumber processing operates. Plus, hydraulic systems are only 40-55% efficient and cylinders require frequent maintenance. When combined, these factors can make hydraulic cylinders an expensive choice in the long run.
The introduction of electric high force linear actuators has given the lumber industry a new option for linear motion. For the full story of how electric high force linear actuators compare to hydraulic cylinders, download our white paper.
We have worked closely with lumber processors and pulp and paper companies to provide clean, efficient, long-lasting linear actuation solutions. Read about some our application experience here. Below is an example of how we helped one lumber processing OEM.
Lumber planing machine needs leak-free actuator
A manufacturer of lumber processing equipment was using hydraulic cylinders to position rollers on their planing machine. The manufacturer needed a robust, long-lasting alternative, though. Their customers were concerned that leaking hydraulic fluid would damage the environment. Customers also didn't like the high total cost of ownership of hydraulics due to a combination of maintenance costs and the low efficiency of hydraulic systems. Also, low and high temperatures impaired hydraulic cylinder performance.

Electric high force linear actuator is solution
The application requires force output of 7,000 lbf (31,138 kN) and speed of 6 in/sec (152 mm/sec). Our RSA64 HT electric high-force linear actuator with roller screw meets this challenge, allowing the OEM to eliminate the leaky, expensive hydraulic system.
Not only does the RSA-HT meet the application's force and speed specifications, the electric rod actuator delivers 70-80% system efficiency and has minimal maintenance requirements. The RSA operates without a glitch in all temperatures and is sealed with an optional IP67 package to handle the wet, dusty environment.
The RSA roller screw electric rod actuator withstands shock loads caused when the machine's rollers encounter gaps between boards travelling through the planer. Due to these high shock loads, a custom steel head with an integrated trunnion is used.
RSA-HT Heavy Duty, High Force Electric Rod Actuators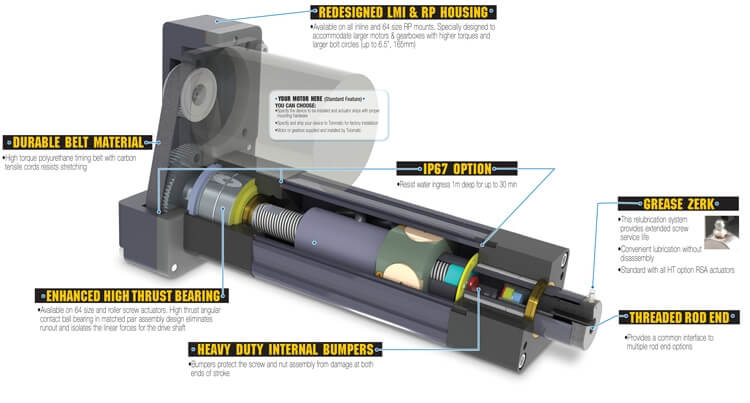 The RSA-HT heavy duty electric rod actuator is ideal for applications requiring high force performance in tough environments. It accommodates larger motors and delivers high force with excellent accuracy. RSA high force electric linear actuators feature heavy duty internal bumpers , enhanced high thrust bearing, and a choice of either a ball or roller screw. A standard grease zerk extends screw life by making relubrication easy and convenient without disassembly.
Watch our RSA-HT video.
Download our RSA catalog here.
Learn more
For the full story of how electric high force linear actuators compare to hydraulic cylinders, download our white paper.
Visit our website's Industries section to learn how we've solved linear motion control challenges within the lumber and pulp/paper industries.
Interested in electric linear motion? Join the discussion at our LinkedIn group.