Motion control solutions for medical device applications
By Ryan Klemetson on June 2, 2020
---
Like all industries, medical device design requires component suppliers respond to changing design needs to support what can be at times a challenging and prolonged certification process. Oftentimes, this can require fast development, quick turnaround, in-depth technical customer support, and high reliability for mission-critical applications. These parameters are even more critical during the current public health crisis. News reports frequently cover the latest developments for vaccines and fast-to-market equipment manufacture.
Tolomatic continues to work closely with medical device manufacturers to help improve processes that benefit patients and medical staff. Most recently, Tolomatic developed a prototype that automates a hand-held ventilator and seeks partners to develop the product.
Electric linear motion solutions for additional medical procedures include equipment for radiation treatment, in-clinic medical procesures, and a specialty machine that safely performs scans on large animals. Following are ways motion control has improved some of these processes.
Small and accurate: Radiation treatment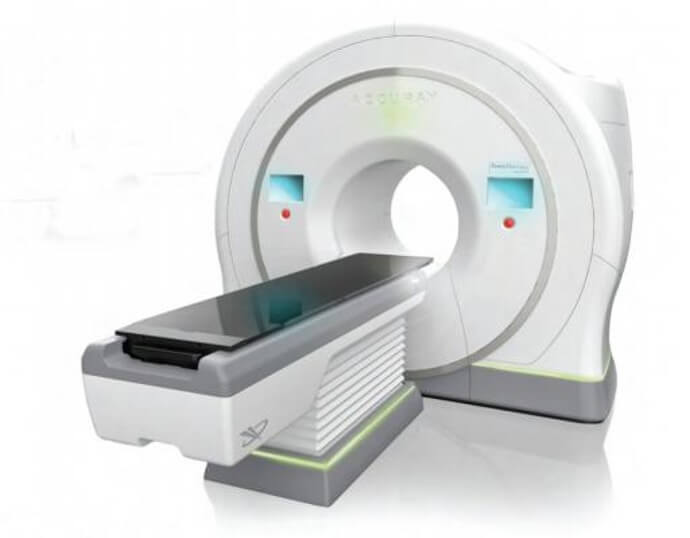 A machine designer building cancer treatment machines needed to adjust the focus of beams used to irradiate and treat cancer cells. Small electric actuators were used to adjust the focus apertures.
Challenge
The machine builder wanted a supplier to collaborate with them on the next generation of the machine, while also fixing existing issues of product quality and support. Their engineers required a small, compact and precise solution that would fit into the existing space on the machine. The machine was FDA-approved so the actuator solution had to be backwards-compatible with their existing controls package and electronics.
Solution
To keep the footprint as small as possible, Tolomatic developed a hybrid electric rod actuator built directly onto the face of the motor, with the screw coupled to the motor shaft. A small thrust bearing and hex-rod anti-rotate ensured no components were external to the body. This compact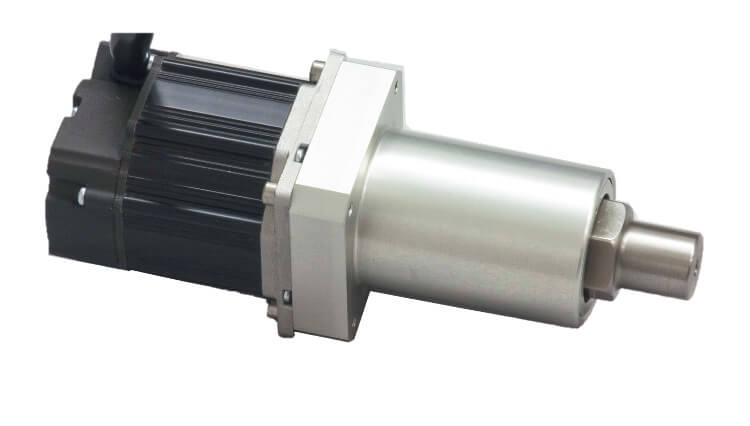 solution provided the required 200 pounds of force and repeatability to less than 0.001″.
The prototype was created in less than four weeks, with an overall cost savings of 25 percent.
In-clinic medical procedure
A doctor was creating a new piece of equipment for a routine procedure to precisely deliver medication internally to a patient during an office visit without the need to be treated in a procedure room. The application required slow and precise motion; the design needed to be quiet and small because it was placed next to the patient in a doctor's office.
Challenge
Tolomatic configured its RSA rod-style actuator to provide 100 pounds of force with a 6-inch stroke length. A motor mounted in a reverse parallel configuration reduced the footprint size to fit within the envelope of the equipment. The actuator was also equipped with switches to signal when the injection procedure started and finished. Tolomatic's Your Motor Here program provided a custom motor mount at no additional charge to mount to motor of choice. For this manufacturer, Tolomatic further modified the actuator to minimize its total footprint to help reach the customer's design goals.
Solution
The solution simplified the process of effectively and comfortably treating patients and eliminating time and cost from a very common medical procedure.
High hands: Large-animal CT scans
A manufacturer of veterinary scanning and x-ray equipment needed a device to scan large animal appendages (e.g. horses' legs, necks and heads).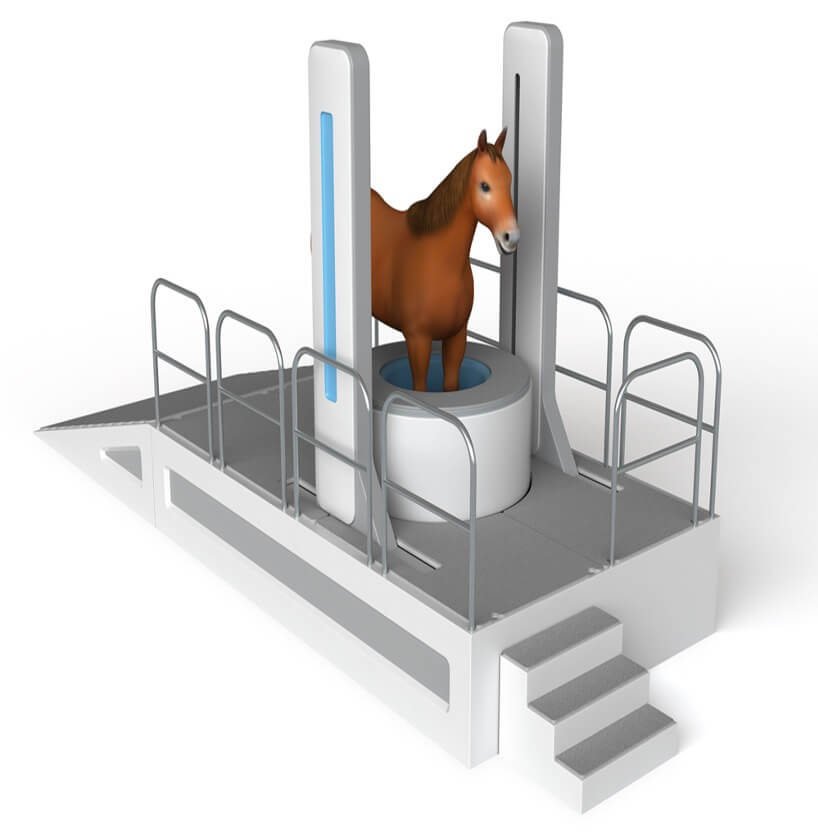 Challenge
Veterinarians who perform procedures on large animals need equipment that is not only accurate and precise but that also can be adapted to a larger scale. In this case, a motion control system had to move the scanning head—3,000 pounds of vertical load.
Solution
The solution, essentially a gantry system (consisting of two actuators mounted in parallel to each other), is a donut-shaped scanner that is initially flush with the ground and then rotated perpendicular to the ground. Two actuators on the vertical side (part of the gantry) with external bearing support provide thrust each side. A horizontal actuator on the bottom optimizes stress distribution for optimal performance. This solution requires smooth and quiet control to ensure the animal's safety.
The prototype, successfully tested on a Clydesdale horse, was the first step toward improved safety for the tallest and largest of patients.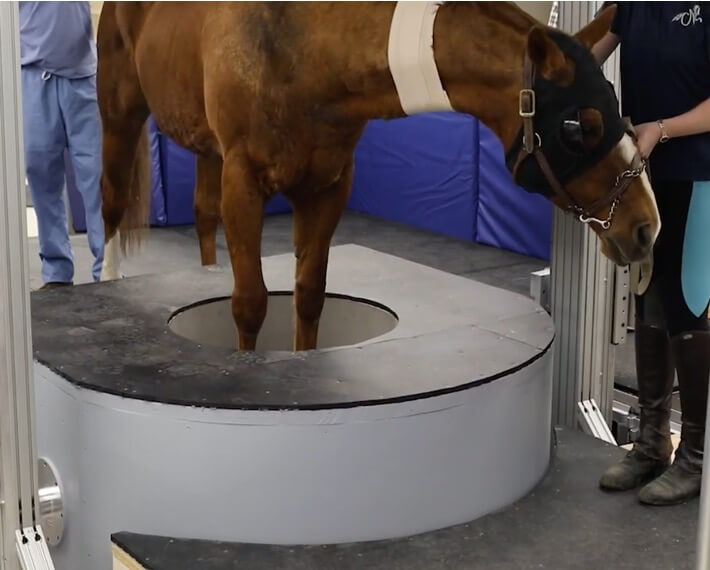 See more Tolomatic solutions for medical and life sciences.
Discuss your application need. Contact an engineer.
See our full line of linear motion solutions.