Innovate with linear motion: Online resource for integrating electric actuators into machine designs
By Diane Cedarberg on August 13, 2019
---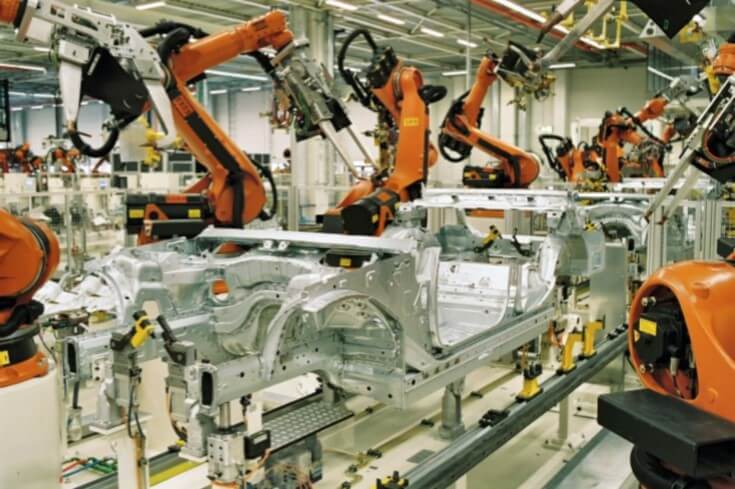 Robots are well-suited to high volume processes like welding auto bodies because they can work quickly and consistently. Using electric servo actuators on these robots makes faster speeds and consistent weld quality possible while reducing costs.
For every application a machine designer tackles, they have to consider a unique set of requirements. Evaluating a variety of linear motion attributes is key to determining the optimal solution.
Machine designers will find this digital EBook on electric linear actuators filled with useful information to help in the process. It's an easy-to-reference guide with educational content and tips about essential considerations for new applications.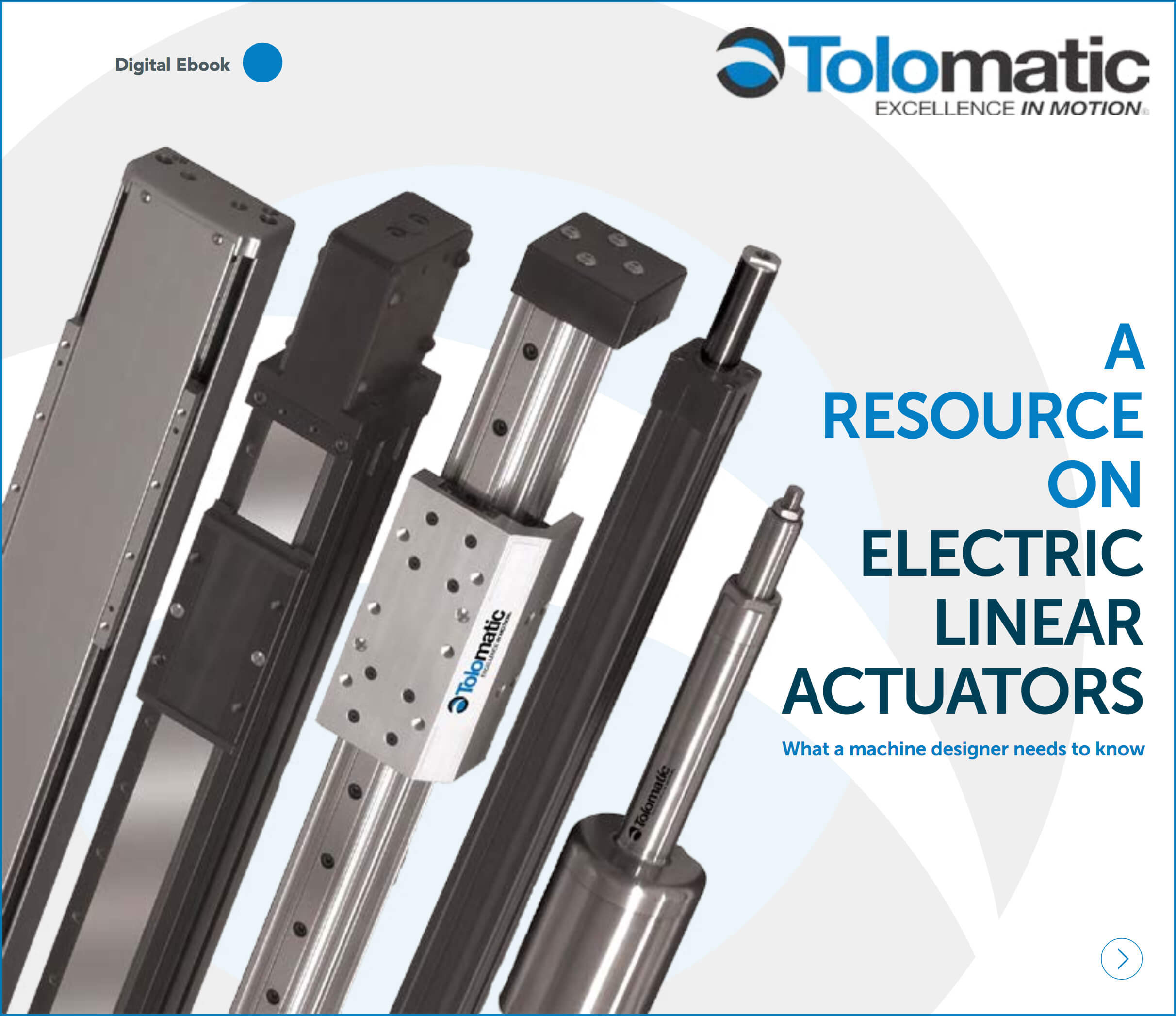 Topics include links to more information for a dive deeper with select whitepapers, guides, infographics, and videos covering:
Why choose electric actuators – evaluating the basics and advantages
Critical concepts of accuracy and repeatability in linear motion systems
How to select the right actuator – rod or rodless, ball screw or roller screw selection, environment, comparing manufacturer's specs, calculating actuator life
Motor selection and system installation considerations: stepper motors or servo motors, motor mounting
Electric actuator applications that improve efficiency: automotive mfg.; process industries; food and beverage processing; material handling
How to define a true total cost of ownership (TCO) for an installation
Learn more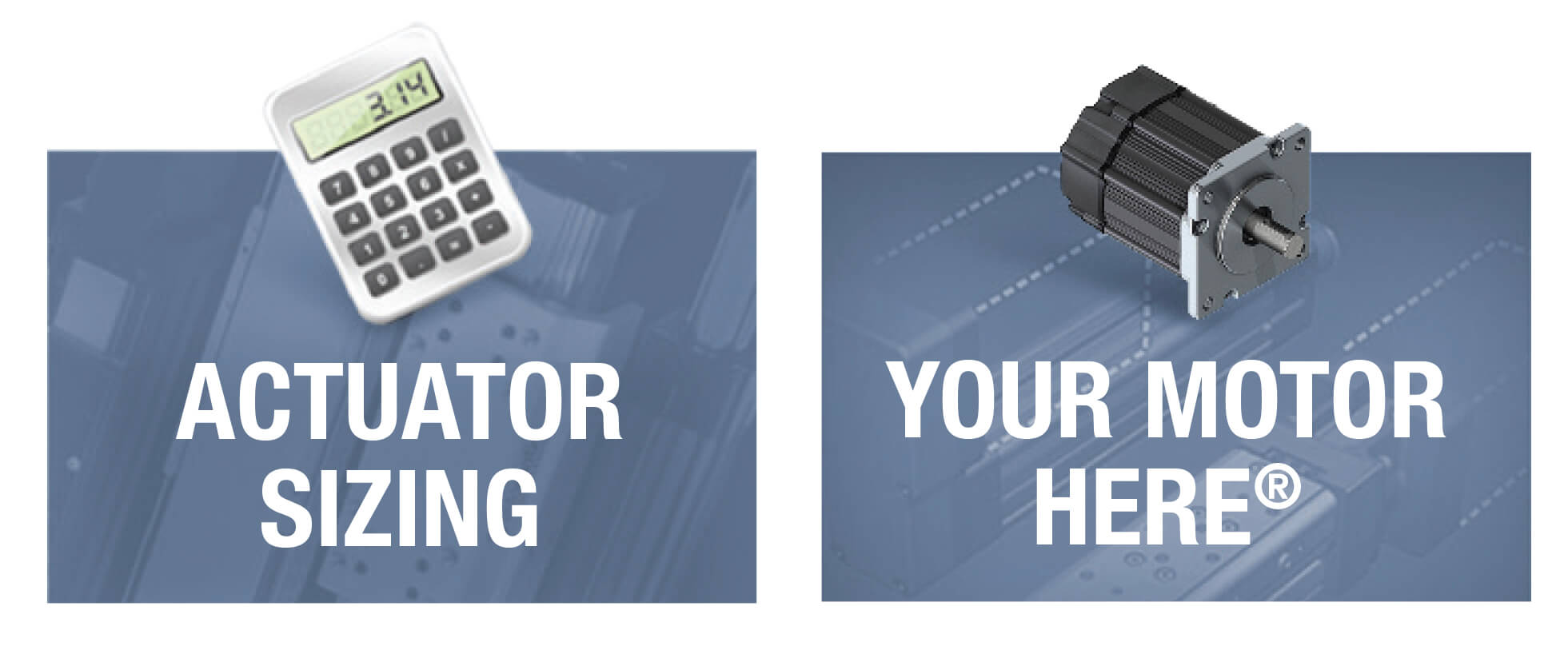 Take guesswork out of the process. Tolomatic's electric linear actuator online sizing application makes it easy to select electric actuators, motors and drives.
Explore Tolomatic's electric linear motion control solutions and Your Motor Here® program.
Interested in electric linear motion? Join the discussion at our LinkedIn group.