How electric linear actuators improve automation results
By Tolomatic on February 17, 2015
---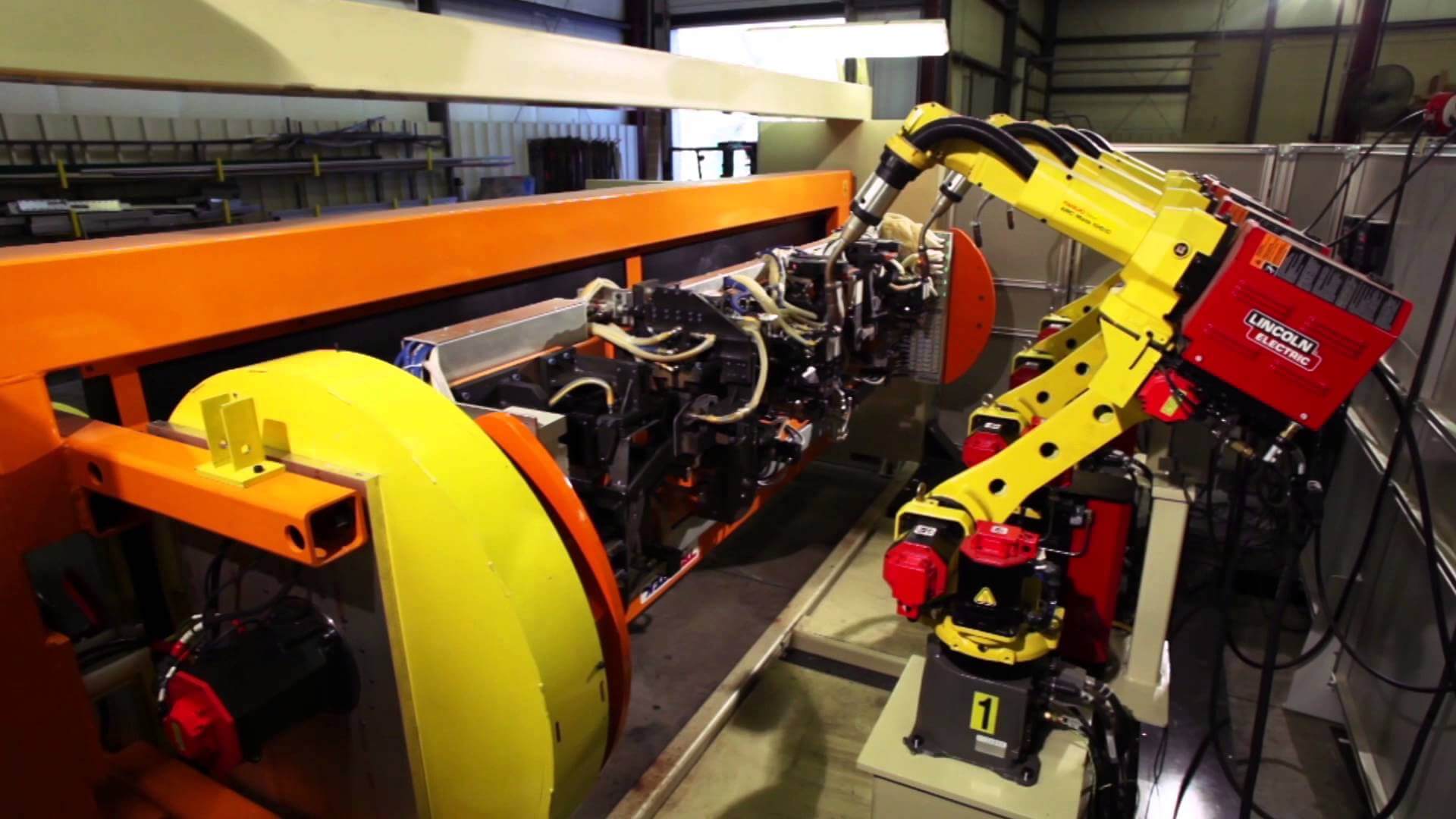 The industrial revolution continues to rock the world as improvements in factory automation create ongoing change. The goal of saving money while improving quality is at the core of the drive towards more sophisticated automation. Savings come from reduced labor costs, higher throughput, lower energy use, or reduced waste. Better quality is a by-product of controlling variables within tight tolerances.
Our line of electric linear actuators includes rod-style and rodless linear actuators, both belt and screw-drive models. We have high force linear actuators, integrated models, guided actuators, and actuators suited to harsh, washdown conditions.
Applications
Tolomatic electric linear actuators have solved a variety of application challenges. Here are some examples.
Cheese cutting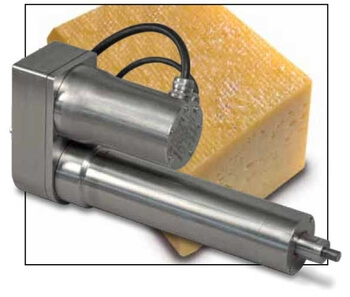 Challenge
A cheese company had several stations that used hydraulic cylinders to cut blocks of cheese. The manufacturer wanted to replace the hydraulic cylinders with electric cylinders to eliminate possible contamination from leaking hydraulic fluids. The manufacturer also required an electric cylinder with very long life.
Solution
All-stainless-steel Tolomatic USDA-certified ERD30 electric cylinders with an IP69k rating were chosen and, combined with Allen Bradley MPS motors, provide a hygienic, long lasting electric solution. The user eliminated contamination risk due to potential hydraulic fluid spills and saved electric utility costs with these more efficient electric cylinders.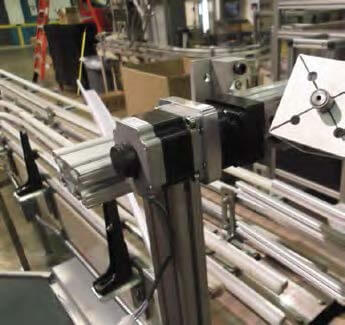 Diverting and holding
Challenge
A bottling process required that bottles be shifted onto two conveyors and temporarily held in position. The application called for multiple lane changeovers. The user wanted an electric motion solution to maximize energy efficiency.
Solution
An MXE25 rodless electromechanical linear actuator with screw drive and solid bearing is mounted over the conveying lanes. Paddle tooling mounted to the actuator's load carrying platform performs the necessary lane diverting moves as each position is met.
An ERD15 electric cylinder holds the bottles in position. The ERD actuator is mounted to the side of the conveyor lane and pushes a pivot device to stop the bottles. An ACS drive with EtherNet/IP provides fault feedback.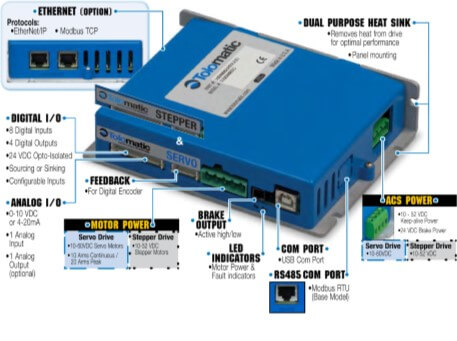 ACS Drivers/Controllers
Our ACS (Actuator Control Solution) driver/controller is a single axis control solution specifically designed for use with linear actuators in a variety of applications. It's now available in both servo and stepper models.
The ACS s

ervo driver/controller is certified ODVA Conformant™. (ODVA is the governing body of the EtherNet/IP standard.) This certification ensures interoperability between the ACS servo driver/controller and any other ODVA conformant device over EtherNet/IP. The EtherNet/IP communication option allows daisy chaining of many drives controlled by a PLC or master controller. EtherNet/IP also allows for infinite position capability.