Haunted house animatronics: Expect the unexpected…(cue the evil laugh)
By Andrew Zaske on October 22, 2020
---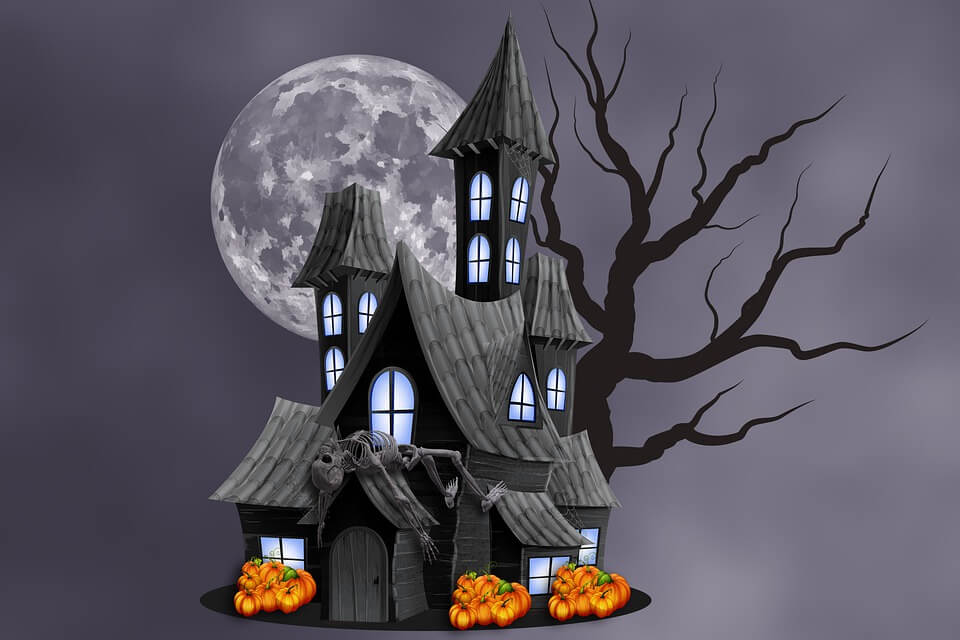 What makes a haunted house worth the price of admission? The darker and scarier the better, of course. Giant spider webs, dark spaces, creepy organ music, bad smells. Combine those features with some fearsome animatronics, and people will keep screaming for more. After all, scaring people generates about $400 million in ticket sales, and there are an estimated 1,200 paid attractions, plus 3,000 charity attractions.
The secret is creating the unexpected, while not actually touching the audience. Fast, quick movement..but under control. For one manufacturer of haunted-house equipment, headless monsters and jaw-snapping alligators create the hair-raising thrills that scare and delight. But what goes into making these creatures scary? It's not smoke and mirrors. It's motion control.
Take the alligator. If a lifelike alligator comes toward you, you'll probably move away—quickly. But if a 12-foot attack alligator lunges from a murky pond, growling and jaws snapping, you'll get the terror you paid for. You didn't know it, but you tripped the effect when you stepped on a hidden pressure pad. A 2-inch bore cable cylinder with a 60-inch stroke moving at 50 inches per second supplies the alligator's burst of speed. For the manufacturer, this is a cost-effective underwater solution with little maintenance. For visitors, it's nightmares for a week.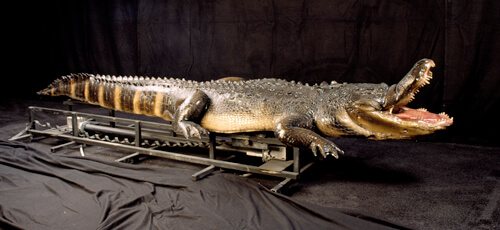 And beware waking the 11-and-a-half-foot sleeping giant. If you do wake him, he leaps screaming to his feet, towering over you and pulling his 600-pound head off and on. This movement is thanks to a 2-inch bore, 48-inch stroke cable cylinder.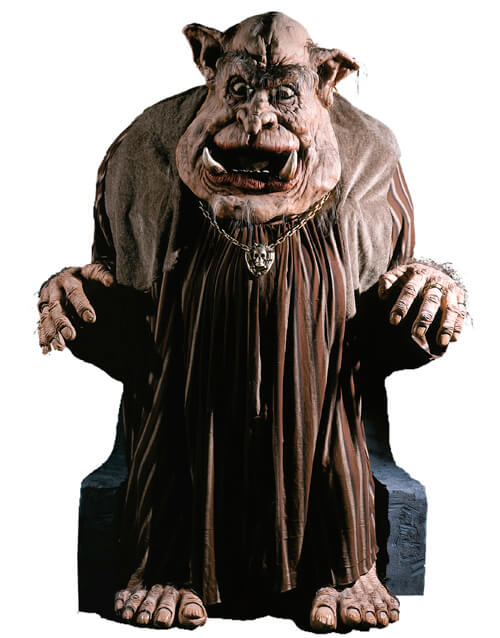 Other cylinder-driven "amusements" include a guillotine: A 1-1/2 in. bore, 90 in. stroke, single-acting cylinder raises the blade to prepare for the next head. Overhead, aliens swoop and drop, controlled by a 1-1/2 in. bore, 84 in. stroke cable cylinder, mounted horizontally. And when there's an explosion and a door is blown away, it's a 1-1/2 in. bore 60 in. stroke cable cylinder mounted on a curtain rod to whip a curtain back.
You probably don't want to tell your kids these secrets. After all, fear is entertainment. But we thought you'd be interested in how motion control can creep up anywhere. Happy Halloween!
And a footnote about cable cylinders
Tolomatic's founder, Burton Toles, invented the world's first cable cylinder, or rodless pneumatic cylinder, in 1954, for use in a flour bagging/sealing machine. Cable cylinders continue to power applications in the 21st century. Some of these applications include counter-balancing, door opening, long-stroke moves and many more. In addition to animatronics, the list of industries using cable cylinders includes packaging, metrology, automotive, food and beverage, material handling and conveying, plastic injection molding and metal processing. Used for long, fast stroke lengths, cable cylinders are available built-to-order in bore sizes from ½ to eight inches, with stroke lengths up to 60 feet. They provide equal force in both travel directions, can be cut to any length and are ideal for space-limited applications.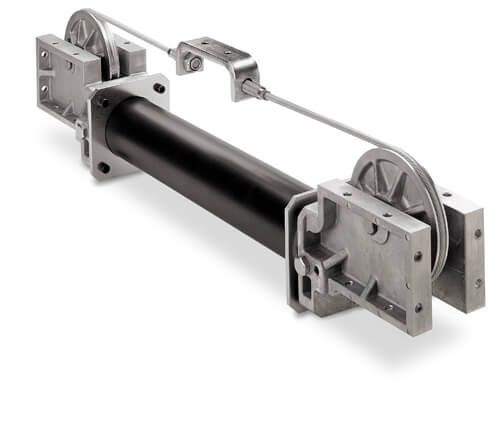 Download our cable cylinder flyer.
Need to build your own haunted house? Ask a Tolomatic engineer for help with your application.