Electric valve actuators: The best choice for process control
By Tolomatic on May 15, 2018
---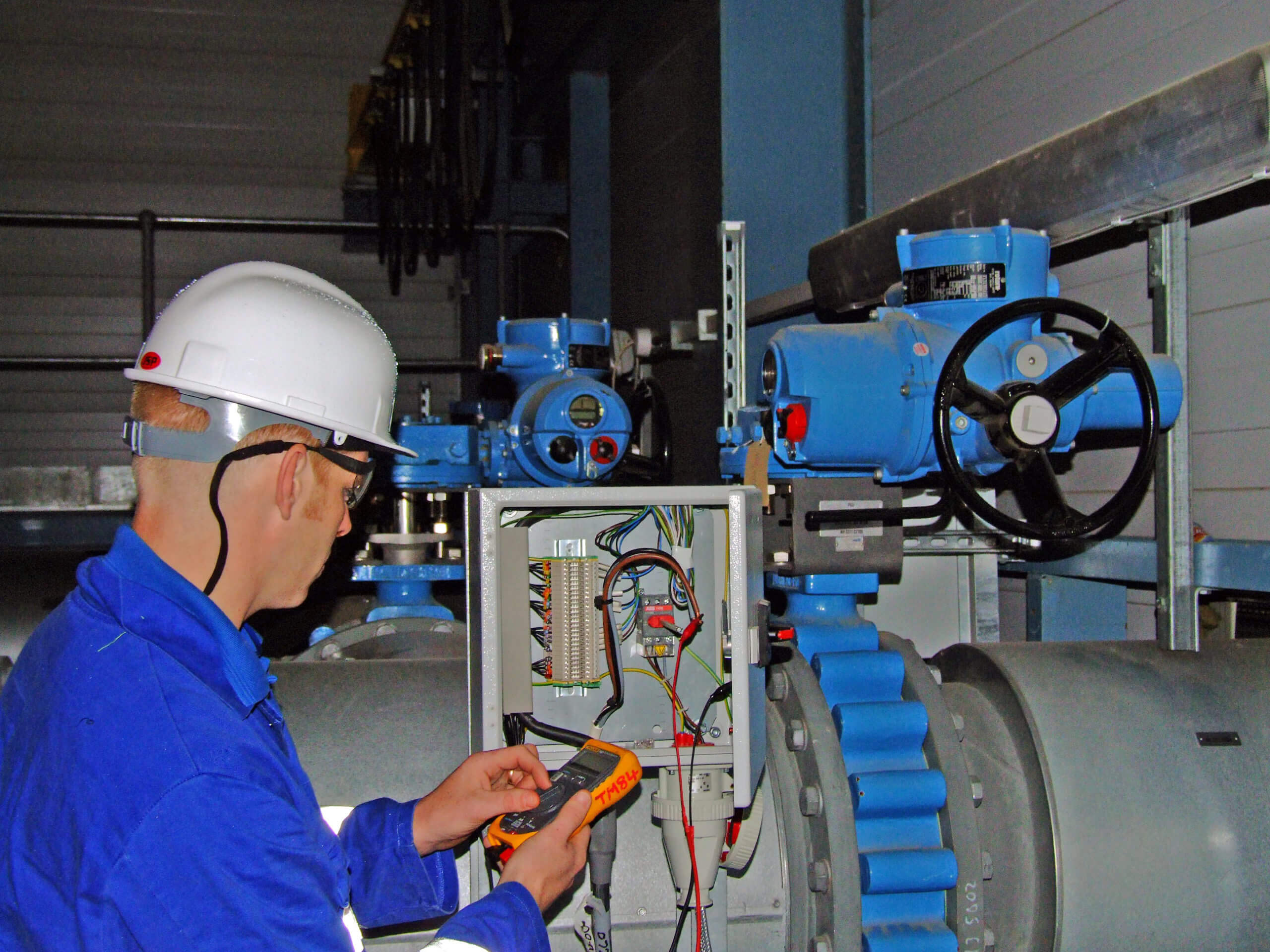 Process engineers have several choices when it comes to actuators for rising stem valves – manual, pneumatic, hydraulic and electric. Manual actuators satisfy simple on-off needs. Pneumatic valve actuators are fast and low cost. Hydraulic systems can be a solution for high force applications and remote installations.
For critical process control applications, though, electric valve actuators can deliver what process engineers are striving for – increased productivity, greater efficiency and less downtime. In other words, electric actuators improve processes and save money.
There are pros and cons for each valve actuation option, and we'll go over them here. For more information, download our white paper, How to select the best linear actuator type for valve automation in process industries.
Electric actuators
Electric valve actuators, particularly those with brushless servo motors, can handle complex motion profiles, deliver high force and high speeds, and offer great accuracy and repeatability. These advantages make electric actuators especially well-suited to process control applications. Although the cost of an electric valve actuation system may be higher than the other options, electric systems require almost no maintenance and offer system efficiencies of up to 75-80%.
Pros
High accuracy and repeatability
Able to handle complex motion profiles
High force capabilities
Cons
Purchase price may be high
Commissioning may be more complex than other options
Pneumatic actuators
Simple, fast and low-cost, pneumatic actuators have been a popular process control solution for many years. Compressed air is often readily available in process industry environments. However, they're best at handling only simple motion profiles and lack precision especially in slip-stick conditions. Plus, pneumatic systems offer only 15% efficiency.
Pneumatic actuators need regular maintenance and frequent replacement which leads to expensive downtime. This, combined with low efficiency, makes for high total cost of ownership (TCO).
Pros
Familiar technology that's easy to understand
Fast – can reach a setpoint quickly
Purchase price is low
Cons
Suitable for simple motion profiles only
Low accuracy – subject to overshooting/undershooting
TCO is high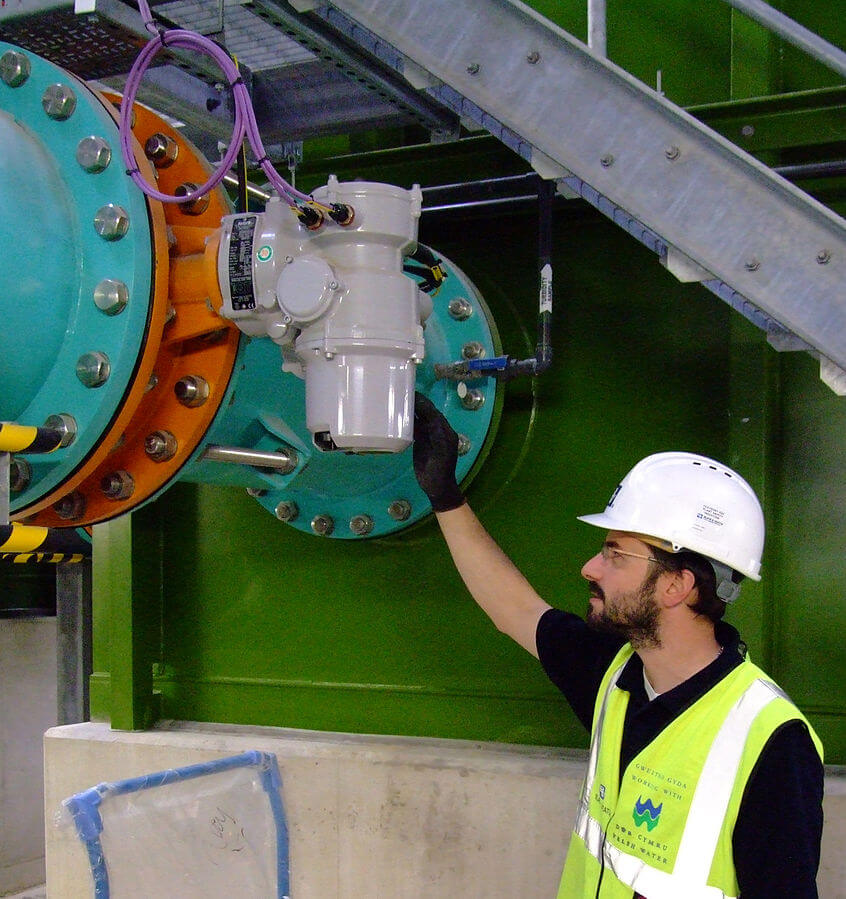 Hydraulic cylinders
Hydraulic valve actuation systems are often used in remote installations because they are self-contained. Especially suited to high force applications, hydraulic actuators pack a lot of energy into a compact package. Like their pneumatic cousins, hydraulic cylinders are simple to install and operate, and inexpensive to buy. However, they have all the drawbacks of pneumatic systems and then some. They require constant power to maintain fluid pressure, do not perform well in extreme temperatures and are prone to oil leaks.
Pros
Purchase price is low
Self-contained systems work well for remote installations
Can work well for moderate positioning applications
High level of power density
Cons
Inefficient (hydraulic systems are 45% efficient at best)
Leaks
Low accuracy
Require continual maintenance
Temperature sensitivity
High total cost of ownership
Manual actuators
Simple and straight-forward, an easy-to-operate crank or flywheel may be all some valves need for actuation. It's certainly the case for valves that just need to be opened or closed infrequently.
Pros
Uncomplicated
Easy to use
Inexpensive to buy and install
Cons
Not good for precise adjustments
Inconvenient for frequent use
May require ongoing maintenance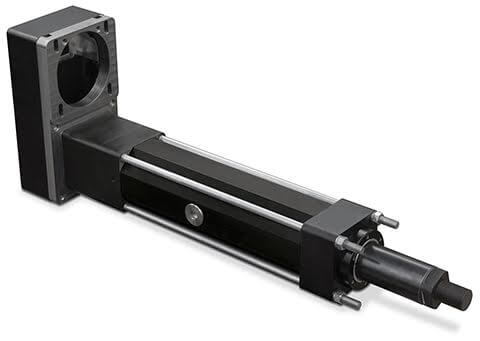 Electric valve actuator solutions
We offer a variety of products for valve actuation. Our IMA linear servo actuators are compact and responsive. Our RSA family of electric rod actuators offers high performance, high force, dependability and mounting flexibility. RSX extreme force linear actuators can replace hydraulics to increase system performance and eliminate messy leaks.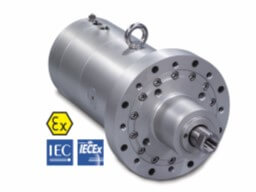 Our new ServoChoke® SVC electric choke valve actuator-operator meets the rigorous needs of the oil and gas industry.
Download our Process Control Solutions brochure and ServoChoke catalog.
Resources
Learn more about the benefits or electric valve actuation for process industry applications in our white paper, How to select the best linear actuator type for valve automation in process industries.
Interested in electric linear motion? Join the discussion at our LinkedIn group.