Electric linear motion. Selecting linear actuators.
By Tolomatic on February 20, 2018
---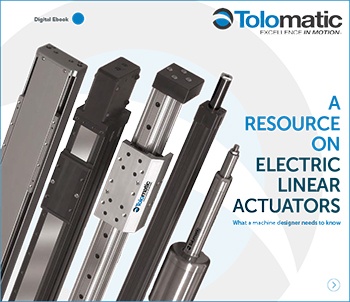 Linear actuators are familiar components in many factory automation systems. They're one of the usual suspects in any line-up of linear motion components.
There's a lot riding on specifying the right linear actuator for the task. Choose well and it's smooth sailing. The actuator performs without a glitch for a long time. Choose the wrong one, and it's a bumpy ride. You can wind up with break-downs and poor product quality.
A critical decision for a machine designer is how to power a linear motion system. Electric, hydraulic and pneumatic power are the main categories. Hydraulic cylinders are known for delivering high force, but they leak. Pneumatic cylinders are low-cost, but they only perform well in simple linear motion. Now many designers are selecting electric linear actuators as needs grow for sophisticated control schemes and complex motion profiles.
If you're not familiar with electric actuators and their role in electric linear motion systems, you can get helpful information from our ebook: A resource on electric linear actuators. Download it here.
Why electric linear actuators?
Electric actuators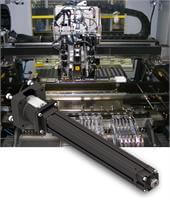 have many benefits in a linear motion application. Among them:
High performance — Electric actuators offer unexcelled accuracy/repeatability, infinite positioning capabilities and data feedback features. They can handle complex motion profiles, as well.
Adaptability — When parameters change, the electric actuator's programming can be adjusted to meet new specifications with minimal downtime and lost productivity.
Low total cost of ownership — Electric actuators offer better total cost of ownership than their fluid-powered counterparts. Electric-powered systems operate at 70-80% total system efficiency, compared to 40-55% for hydraulic and 10-15% for pneumatic systems. Life cycle savings—including efficiency, energy use, product quality and reduced maintenance—outweigh an electric actuator's initial acquisition cost.
Easy integration — Electric actuators are easily integrated into linear motion systems and provide enhanced motion control, data collection and diagnostics.
Specifying considerations
Designers who want to incorporate the benefits of electric actuators into an application look at several key issues. Each application has its own set of requirements, so the linear actuator solution will be different for each.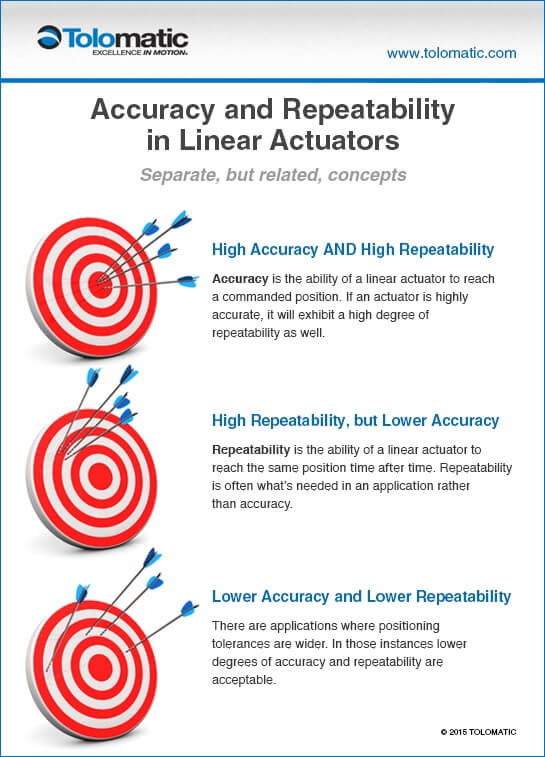 For all of these issues, consider: "What does my application need?" If you need further information or help, contact us. We have extensive knowledge of electric linear motion, excellent tools for actuator selection and specification, and a broad range of electric actuator solutions.
Learn more
For more information on electric linear motion, especially actuators, download our ebook: A resource on electric linear actuators.
Interested in electric linear motion? Join the discussion at our LinkedIn group.