Electric linear actuators deliver precise positioning for aerospace welding
By Tolomatic on September 29, 2015
---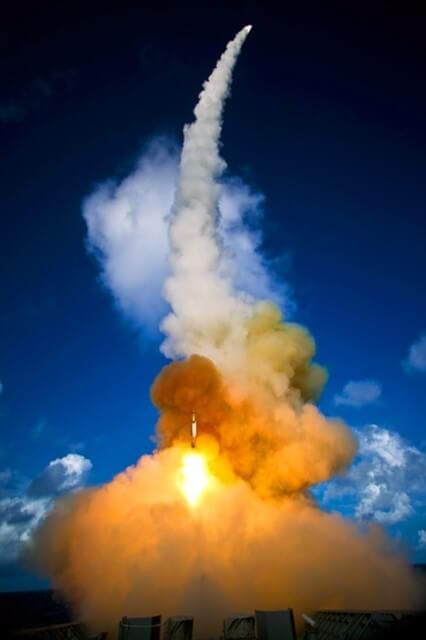 Precision is integral to the aerospace and defense industries. Even a seemingly insignificant element of a device may be mission-critical, requiring the tightest manufacturing tolerances. That's why when a rocket manufacturer contacted us about electric linear actuators that could hold their fuselage components in place for welding, we knew precise positioning would be a requirement.
To learn more about accuracy and linear actuators, download our white paper and see our recent blogpost on accuracy and repeatability.
Precise positioning needed
A rocket manufacturer was using a set of pneumatic actuators to clamp body panels in place for welding; however, the manufacturer was frustrated by the lack of control with this system. It was difficult to coordinate the movements of the clamping system with the welding operation. The manufacturer also wanted consistent, precise positioning and clamping force to assure high weld quality.
The manufacturer was looking for electric linear actuators that would hold the plates of the rocket fuselage in position during welding. Once the clamping mechanism was in place, there could be no back-driving and strict positioning tolerances were required. The routine required accuracy of +-.005 inch (.127 mm).
Solution
Our engineers accepted the challenge. We recommended RSA rod screw actuators modified with bronze nuts and screws to meet the precise positioning requirements of this aerospace welding application. This screw/nut combination offers excellent life with no backlash.
With the new system, once the plates are clamped into position the actuators maintain the holding force rather than relying on the motor. This allows the motors to run without positional feedback, eliminating the need for a position sensor.
Not only does this new system of electric linear actuators provide precise positioning and consistent clamping pressure for increased welding efficiencies, the solution reduces overall machine cost by eliminating the need for a positioning feedback system on the motors.
RSA rod screw actuators
Our RSA/RSM electric rod actuator line offers a wide selection of sizes, options, and system components. Designed with high performance, high thrust, dependability and mounting flexibility in mind, the RSA/RSM electric rod actuator line is a cost-competitive solution for many linear motion control applications.
Download our RSA/RSM brochure here.
Learn more
Click here for our white paper on accuracy and repeatability in linear actuators.