Electric cylinder helps advance physical therapy
By Tolomatic on September 18, 2018
---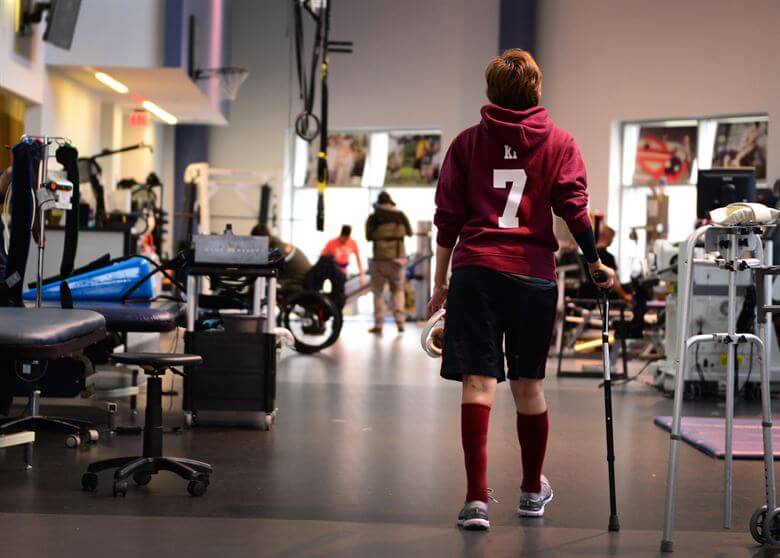 You may think linear actuators are strictly industrial components.  Time to think again.  We provide electric linear actuators for an innovative piece of medical equipment – the VibeTech Rehabilitation Chair used in physical therapy.
The ERD electric cylinder is integral to the chair's operation.  Read all about it in our case study, VibeTech rehabilitation chair delivers right dose of tension and vibration to patients' muscles.  Download it here.
Physical therapy equipment needs tough, affordable linear actuator
The VibeTech Rehabilitation Chair, from VibeTech, Inc. of Sheboygan, WI, uses controlled pressure and vibration to strengthen muscles in the lower extremities of patients with severely impaired mobility due to surgery, age or disease. The company originally developed its vibration technology to counter muscle atrophy in astronauts after long periods of weightlessness. The company found that putting muscles under tension and introducing controlled vibrations helped restore lost function.
The VibeTech Chair has three primary components:
A device that transmits vibrations through the patient's lower limbs into the hips and lower back
A footplate that introduces static loading on the patient's lower limbs
An electric actuator beneath the footplate that controls the amount of static loading of up to 100 pounds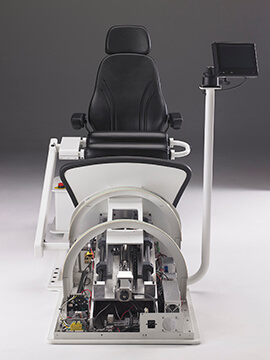 In the VibeTech Rehabilitation Chair, the electric linear actuator is directly in line with the vibratory device and has to transmit vibrations to the footplate and patient. Excessive play or backlash in the actuator's screw would absorb the vibrations and make the VibeTech Chair ineffective.
Beyond being able to transmit vibrations, VibeTech, Inc. needed a linear actuator that would deliver the prescribed static load precisely, fit the footprint of the machine and fit the budget. They also needed a quiet linear actuator – one that would not disturb patients with noise.
ERD electric cylinders provide solution
The combination of these requirements could have meant an expensive custom actuator solution, but VibeTech, Inc. needed to keep costs in line.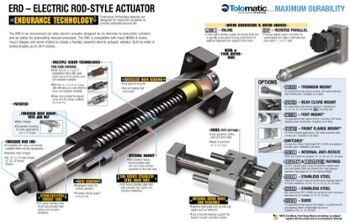 Fortunately, our ERD15 electric cylinder meets all these specifications. The ERD electric rod actuator provides the precise control needed to manage static loading introduced by the footplate. It transmits vibrations without distortion from backlash, operates quietly and is affordable.
The extensive ERD electric cylinder series includes actuators with ball, roller or acme screws for a variety of cost, force, speed and service life alternatives. ERD actuators are available in stainless steel with IP67 or IP69K options. They are compatible with most third-party servo and stepper motors.
Download the ERD series brochure.
Resources
Learn more about how ERD electric cylinders power the Vibetech Rehabilitation Chair. Download our case study, VibeTech rehabilitation chair delivers right dose of tension and vibration to patients' muscles.
Interested in linear motion? Join the discussion at our LinkedIn group.