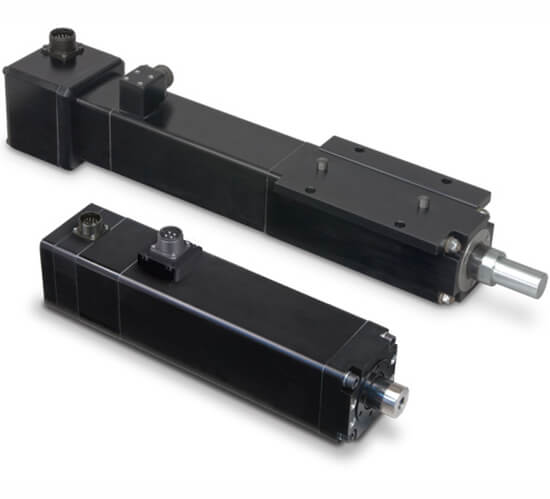 ServoWeld® GSWA33 and GSWA33 Guided Resistance Spot Welding Servo Actuators
ServoWeld® GSWA33 Series spot welding actuators provide lighter weight and an optional enclosed anti-rotate assembly.
The ServoWeld GSWA33 series actuator provide peak thrusts of 2,100 lbf (9.3 kN) at a lighter weight enabling faster robot moves and faster weld schedules. The GSWA33 can be used on a variety of resistance spot welding gun applications (pinch guns, X guns, C guns) including weld guns which require the actuator to have anti-rotate of the thrust rod. Utilizing a standard roller screw, the GSWA33 provides the longest life (most welds) of any spot welding actuator on the market in its size, weight and force class. GSWA33 spot welding servo actuators are highly efficient and its broad performance range allows it to easily handle multiple weld schedules and accommodate different materials/material thicknesses in resistance spot welding.
GSWA33 resistance spot welding actuators offer:
20+ million cycles with minimal maintenance
Standard roller screw with highest dynamic load rating for more welds over competing roller screw, ball screws or pneumatic actuators
±3% force repeatability over life of actuator
Light-weight actuator design
Forces to 2,100 lbf (9.3 kN)
Optional water cooling
Optional internal guide for anti-rotate of the thrust rod
Integration for 7th axis operation with most global robot manufacturers
GSWA33

Max Stroke

| | |
| --- | --- |
| Size | 33 |
| Standard | 18 in. |
| Metric | 457 mm |
GSWA33

Max Force

| | |
| --- | --- |
| Size | 33 |
| Standard | 2,100 lbf |
| Metric | 9.3 kN |
GSWA33

Max Speed

| | |
| --- | --- |
| Size | 33 |
| Standard | 24 in/sec |
| Metric | 610 mm/sec |
ServoWeld® GSWA33 Features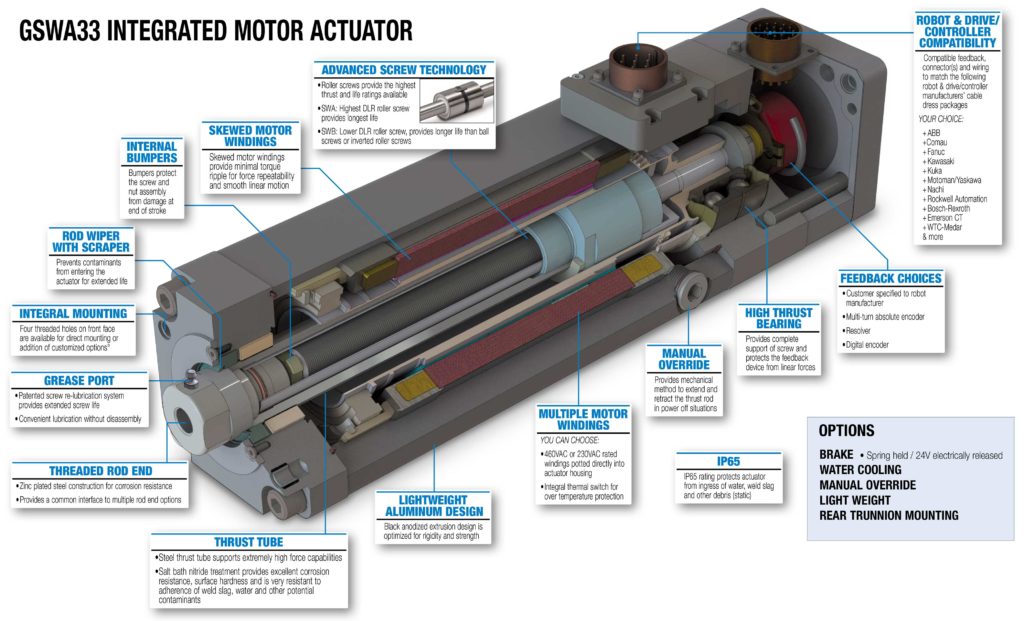 ServoWeld® GSWA33 Guided Features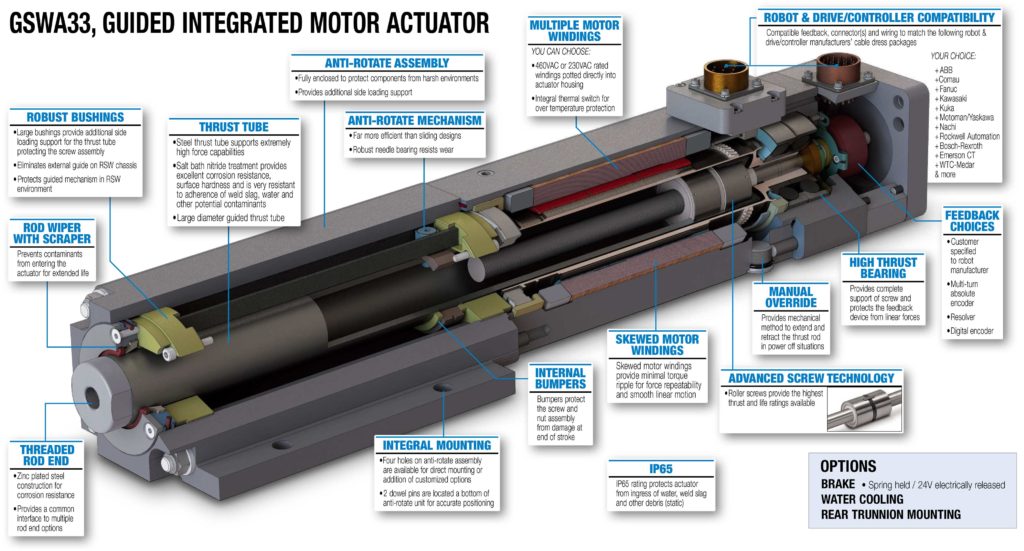 ServoWeld® GSWA Actuator Specifications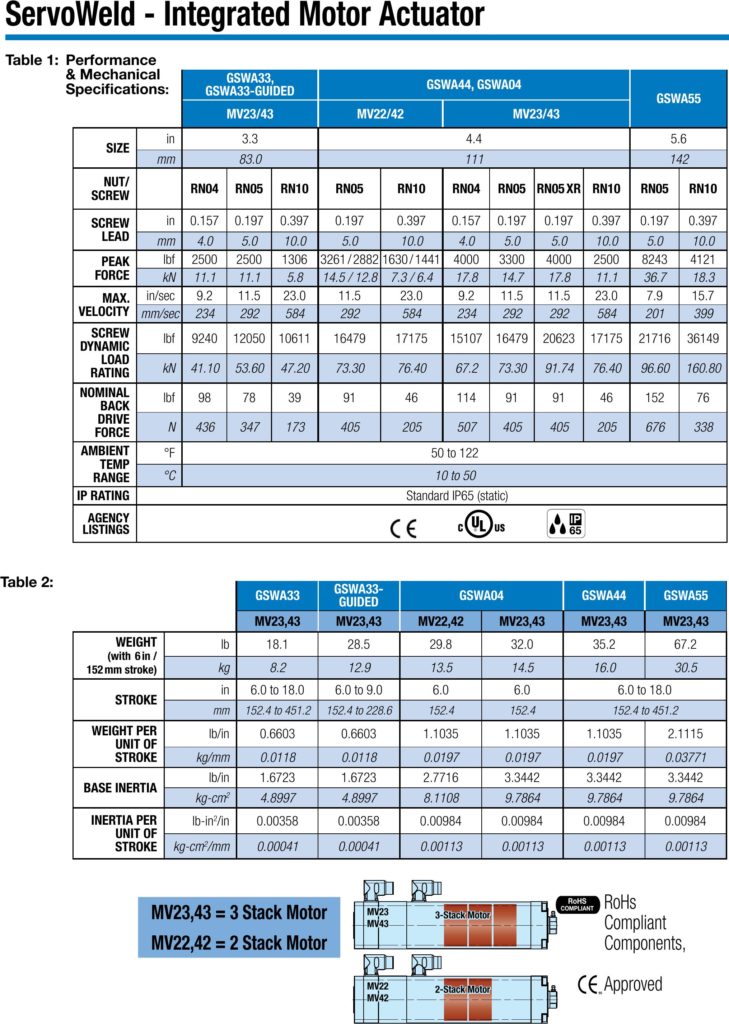 ServoWeld® GSWA Motor Specifications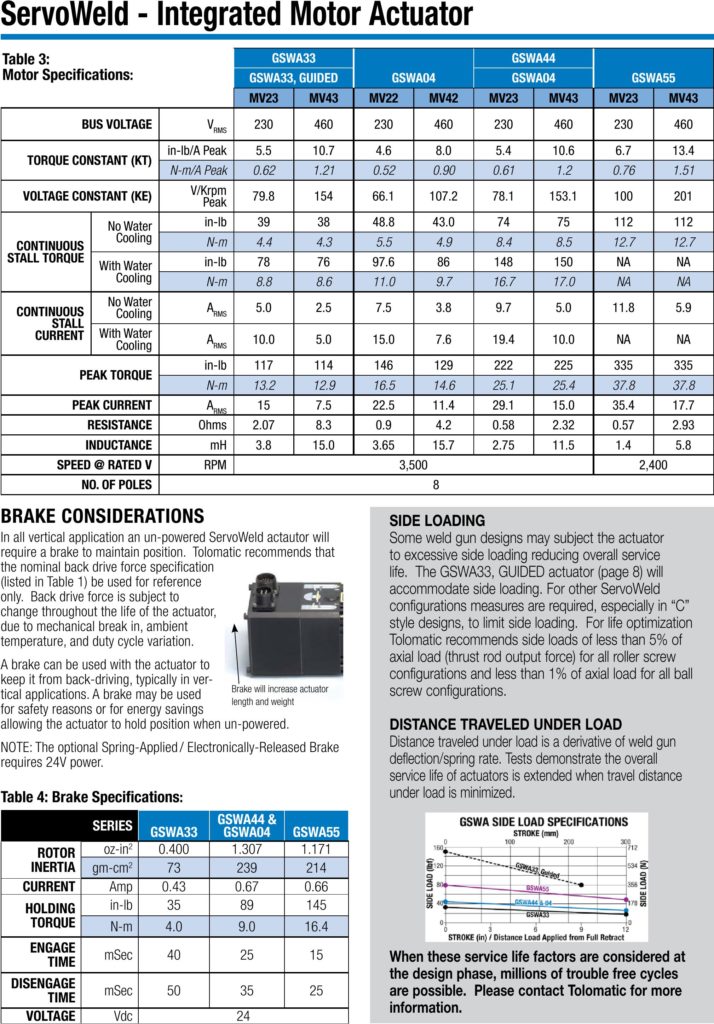 ServoWeld® GSWA 33 Dimensions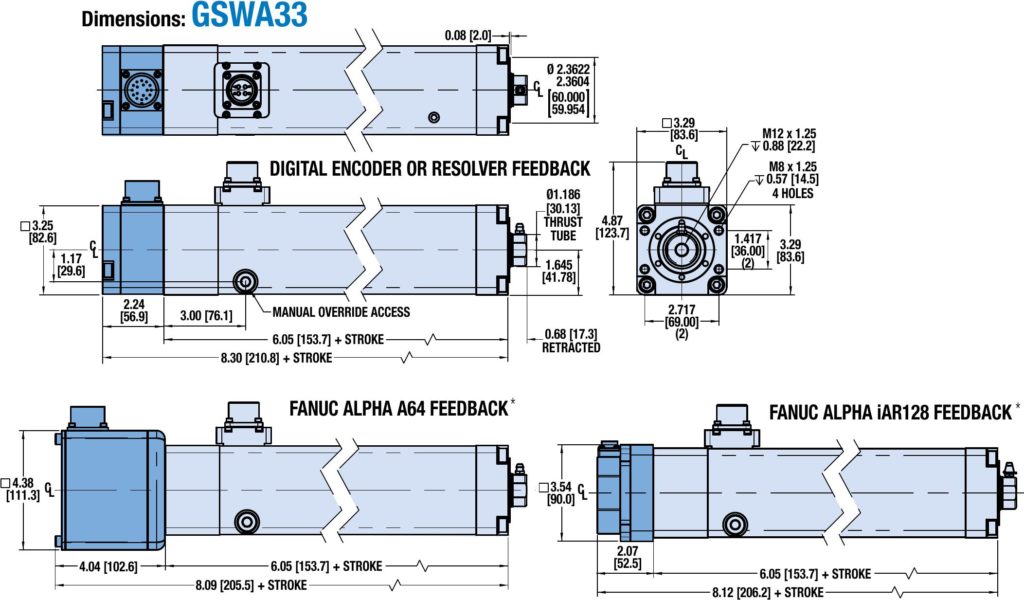 ServoWeld® GSWA 33 Guided Dimensions
Information Center:
English
Chinese
German
Spanish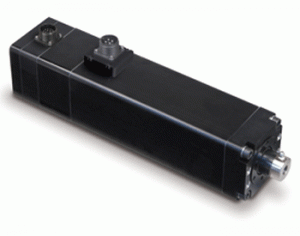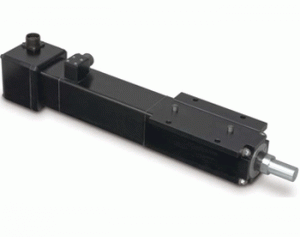 For more information on ServoWeld® or for product and ordering support, contact the offices below:
USA CORPORATE HEADQUARTERS
Tolomatic, Inc.
3800 County Road 116
Hamel, MN 55340
sales@tolomatic.com
1-800-328-2174 (USA and Canada)
763-478-8000
EUROPEAN OFFICE
Tolomatic Europe GmbH
Herriotstraße 1
60528 Frankfurt am Main, Germany
europesales@tolomatic.com
+49 69-6773-3143
CHINA FACILITY
Tolomatic Automation Products (Suzhou) Co. Ltd.
No. 60 Chuangye Street, Building 2
Huqiu District, SND Suzhou
Jiangsu 215011 – P.R. China
servoweldchina@tolomatic.com
+86 (512) 6750-8506
ServoWeld® GSWA Application Guidelines