Integrated servo motor and controller ensures actuator precision, versatility
By Tolomatic on October 2, 2018
---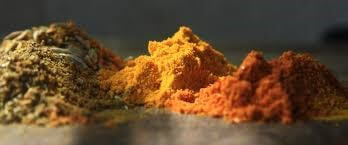 Powder-filling applications require precision and versatility. Precision to fill containers to the exact weight or volume. Versatility to accommodate changes.
Machine designers depend on electric linear actuators to deliver precision and versatility. And they're finding that an integrated servo motor and controller coupled with a reliable electric actuator can do just that.
Finding the right actuator/motor/controller combination can be difficult if you're putting together components from several different suppliers. Partnering with a single manufacturer is the best way to achieve the performance you need. Read below to learn how one machine design company found the precision and versatility they needed.
For an explanation of the benefits of single-source versus multi-source arrangements for electric linear motion systems, see our new white paper, Single-Axis Motion Control Systems: Multi Sourced vs. Single Sourced. Download your copy here.
Powder-filling machine needs faster changeovers
A leading manufacturer of automated powder filling packaging equipment was using pneumatic actuators in their container-filling mechanism. Their machines were designed to handle a variety of dry materials and a wide range of containers. However, when users needed to change container sizes, changeover was a long, labor-intensive process. The pneumatic actuators needed to be adjusted manually for each change. It took trial-and-error and a lot of time to get to the required level of accuracy in filling.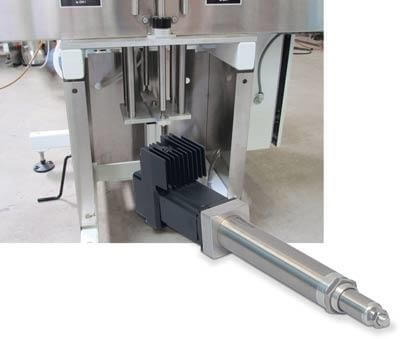 The manufacturer wanted to provide its customers' machines that made changeovers quick, easy and precise.
Integrated servo motor and controller offers easy-to-program solution
The manufacturer's machine designers consulted with us. We recommended the ACSI integrated servo motor and controller combined with an ERD electric cylinder as a complete electric linear motion solution. By simply configuring the ACSI, the actuator was able to perform the critical lifting maneuver required to perform precise, uniform fills of any container. This eliminated the time-consuming, trial-and-error adjustment method required by pneumatic actuators.
ACSI integrated servo motor/drive/controller
The ACSI integrated servo motor and controller is a cost-effective solution for automating additional axes of motion. The ACSI's integrated design saves space in a machine by eliminating a drive in a cabinet. The ACSI can be controlled over Ethernet or with simple digital I/O or analog input.
With built-in configurations for all Tolomatic electric actuators, the ACSI integrated servo motor/drive/controller creates linear motion quickly and easily. When ordered with a Tolomatic actuator, the ACSI will be mounted to the actuator, configured and tested as a system.
ACSI is available in these industrial Ethernet protocols: EtherNet/IP, PROFINET, Modbus TCP, EtherCat.
Watch our video.
Download the ACSI brochure.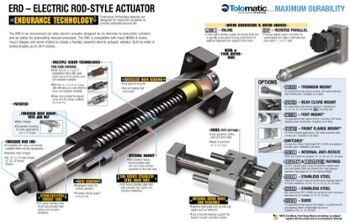 ERD electric cylinders
The ERD is an economical electric cylinder that is compatible with many NEMA and metric stepper and servo motors. When paired with the ACSI, an ERD actuator creates a flexible, powerful, cost-effective electric linear motion solution that out-performs traditional pneumatic cylinders.
Watch our video.
Download the ERD brochure.
Resources
ACSI paired with any Tol

omatic actuator creates a precise and versatile single-source solution for electric linear motion. Learn more about sourcing linear motion systems. Download our new white paper, Single-Axis Motion Control Systems: Multi Sourced vs. Single Sourced.
Interested in linear motion? Join the discussion at our LinkedIn group.