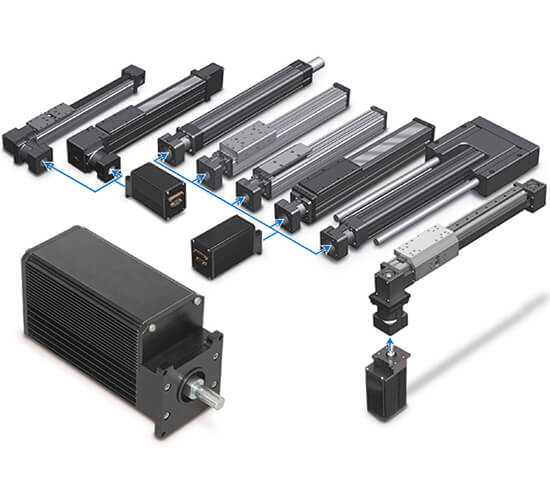 ICM Plus: All-in-one Servo Control (Servo motor, drive and controller)
The ICM Plus makes linear servo control easy and affordable.
The ICM Plus creates an all-in-one solution (controller, drive and motor) for affordable servo control when mounted to anyTolomatic electric rodless or rod-style actuator. The ICM Plus is designed for industrial applications, by combining a flexible integrated digital drive with the power of a servo motor.
Indexer programming

Infinite positioning

Stand-alone operation

Mid-stroke positioning with sensors

Stepper mode (pulse/direction)

Analog position mode

100% duty cycle for continuous operation

24 Vdc opto-isolated I / O, NPN or PNP

IP65 option – For protection against water and dust ingress
ICM Plus Features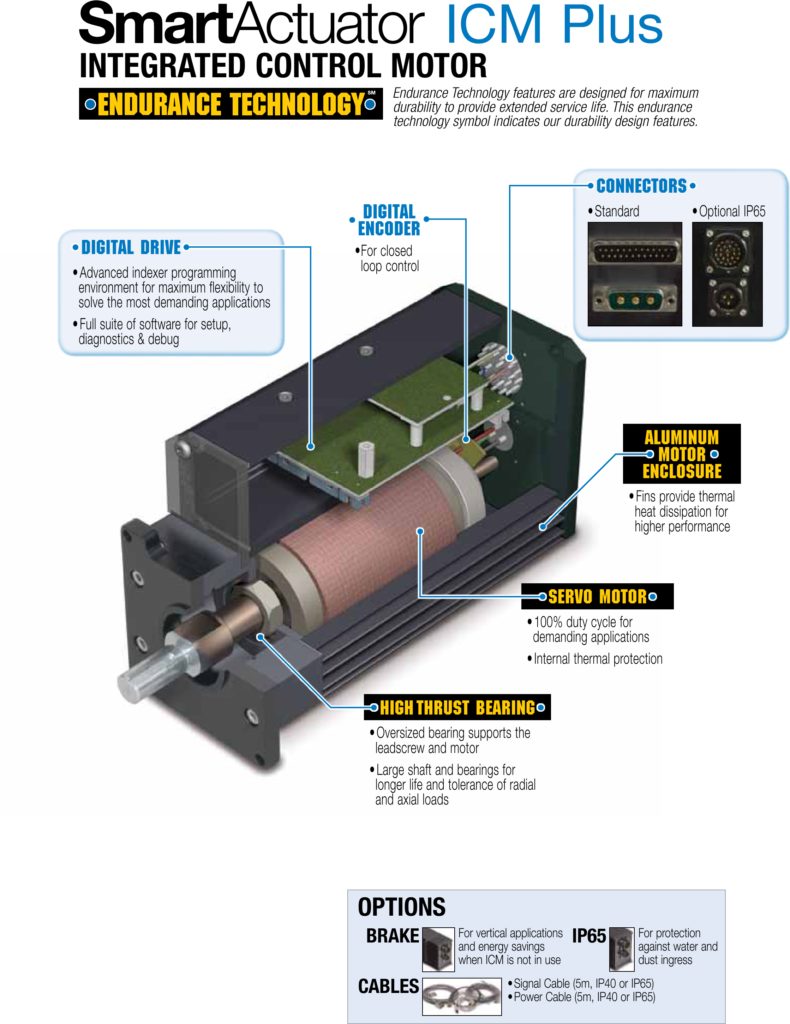 ICM Plus Mechanical Specs & Power Supply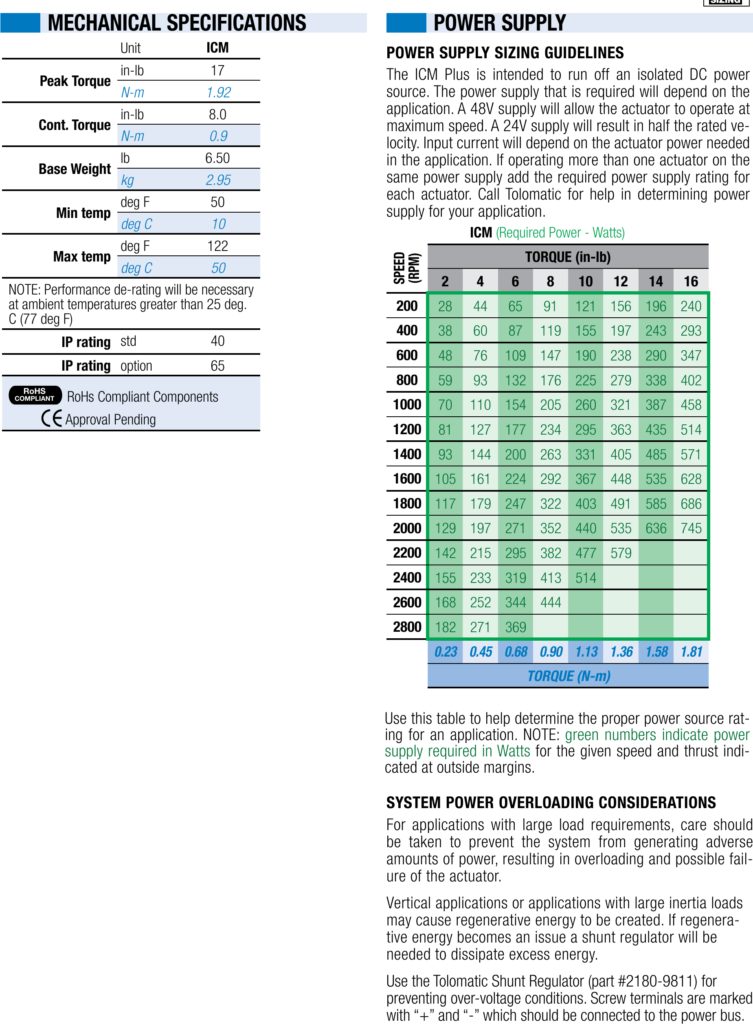 ICM Plus Motor Speed vs Torque & Brakes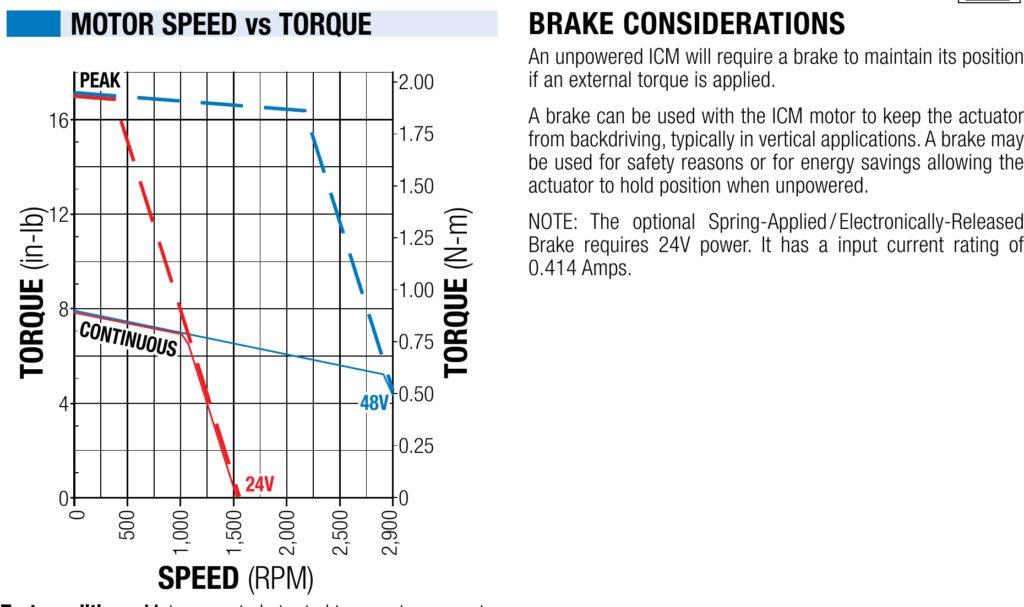 ICM Plus Dimensions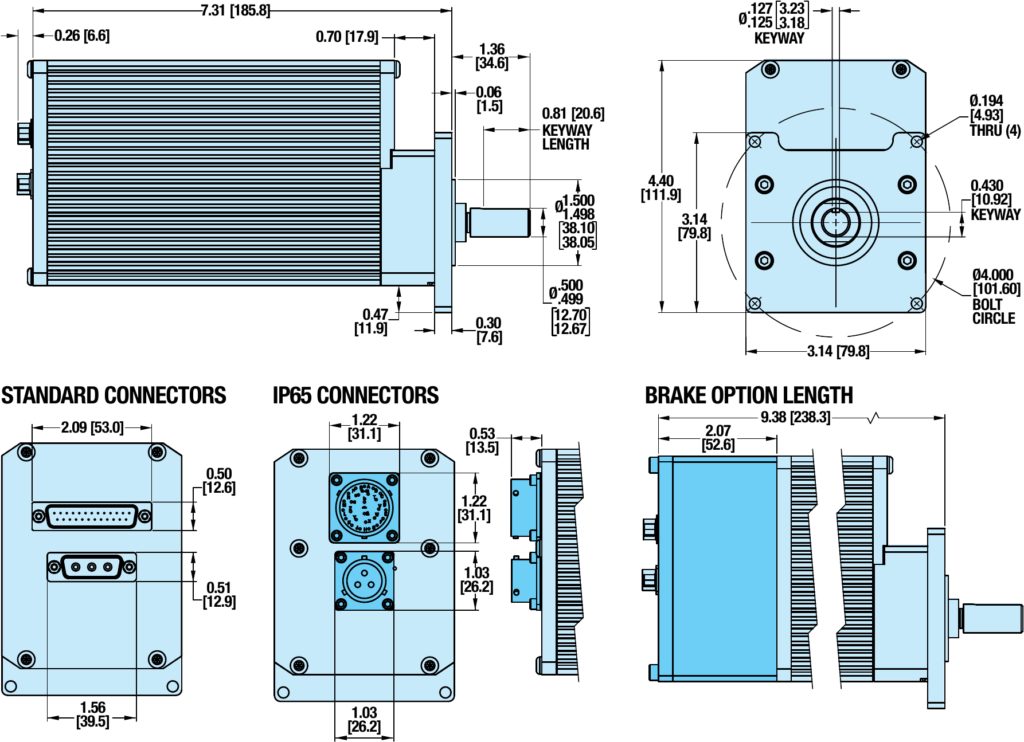 Use the links below to locate a Tolomatic distributor in your area, find out more information on how to specify and configure your actuator, service parts information, and selection guidelines and tips.