Tolomatic hygienic electric cylinder delivers more force, longer service life
By Ryan Klemetson on April 19, 2016
---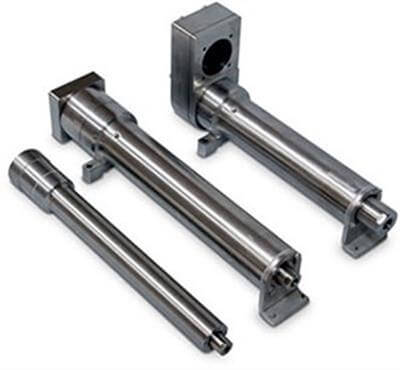 The Tolomatic ERD hygienic all-stainless-steel electric cylinder features a new roller screw option that increases the maximum thrust to 7868 lbf (35.6 kN) for expanded cylinder life and improved performance in high duty cycles over ball screw models. Available with strokes up to 16 inches (406 mm) and speeds up to 22 inches (559 mm)/sec., the IP69k-rated ERD hygienic cylinders are ideal for clean-in-place operation; they can withstand high-temperature and high-pressure washdowns. The smooth-body hygienic design eliminates the need for actuator guarding fixtures, which simplifies machine design and lowers costs. Optional USDA and 3A-approved models meet requirements for over-food production and meat (livestock), poultry and dairy processing. Roller screws are now available in all three sizes of Tolomatic ERD hygienic electric cylinders.
"The added force capability and extended service life make the ERD a perfect solution for food and beverage applications where higher forces are required for pressing, pumping, cutting or slicing," said Nick Holmgard, product marketing engineer, Tolomatic, Inc. "The entire ERD hygienic electric cylinder family is a cost-effective, efficient and clean alternative to pneumatic cylinders and hydraulic cylinders."
ERD hygienic actuators are compatible with a variety of third-party stainless steel and white paint servo motors, creating a flexible, clean-in-place, electric linear motion solution. Motor mounting can be in-line with the actuator or in a reverse-parallel configuration that reduces over-all length and allows for rear pivot mounting. The Tolomatic Your Motor Here® database allows designers to select from a wide variety of stainless steel motor manufacturers for a complete all-stainless package. Models are shipped built-to-order in 15 days.